Electronic Music Production
Get hands-on from day one in this exciting, industry-focused 12 week course that specialises in electronic music production.
London,
Liverpool,
Glasgow
Electronic Music Production
Course Durations
Electronic Music Production
First sessions
London
Session 1: Thursday 28th September 2023
Session 2: Monday 2nd October 2023
---
Liverpool
Session 1: Monday 2nd October 2023
Session 2: Wednesday 4th October 2023
---
Glasgow
Session 1: Monday 6th November 2023
Session 2: Wednesday 8th September 2023
Electronic Music Production
Domestic Fees
£500*
*All payments must be settled in full 2 weeks prior to the start date of the course.
Electronic Music Production
Time
London
6:00pm to 9:00pm
---
Liverpool
5:30pm to 8:30pm
---
Glasgow
6:00pm to 9:00pm
Electronic Music Production
What's needed
Our studios and workstations are equipped with state-of-the-art hardware and software. You may wish to bring your laptop or tablet, however, this is not necessary: spend time at the campus, meet other students, and enjoy the exchange of information with your peers!
In this twelve-week beginner-intermediate course, you'll learn the fundamentals of electronic music production to help make the music you love.

Utilising industry-standard software such as Ableton Live and Logic Pro X, you'll explore beat making, sound design, arrangement, mixing, and mastering, as well as music promotion.

Upon completion of the course, students will receive an SAE short course certificate and be part of our global alumni community.

SAE short courses are only open to students residing in the UK.
Topics covered
Basic sound theory
MIDI
Sampling and synthesis
EQ, effects and dynamics
Mixing and mastering
Ableton Live
Logic Pro X
WHAT YOU'LL LEARN
By the end of the course you will be able to:
Create your own basic composition using DAW software
Navigate the interface of Ableton Live and Logic Pro X software
Apply various creative tools such as EQ, compression, reverb and delay to tracks
Distribute your songs digitally and understand club and house music promotion
Electronic Music Production course structure
Week 1: Introduction to Electronic Music Production and Ableton Live
Class 1: Introduction to electronic music production, its significance, and an overview of Ableton Live's interface.
Class 2: Setting up a project in Ableton Live, adjusting audio preferences, and conducting basic audio recording. Emphasize software navigation.
Week 2: MIDI and Audio Basics
Class 3: Dive into the basics of MIDI and audio, allowing students to practice fundamental concepts.
Class 4: Practical MIDI and audio editing techniques.
Week 3: Synthesis and Sound Design Essentials
Class 5: Introduction to synthesis and exploring Ableton's instruments.
Class 6: Basic sound design principles and creating custom presets.
Week 4: Basic Music Composition and Drum Programming
Class 7: Introduction to basic music composition principles and common song structures in electronic music. Basic compositions.
Class 8: Introduction to drum programming, including drum patterns and sequencing. Incorporate drums into basic compositions.
Week 5: Mixing and Effects for Beginners
Class 9: Basic mixing techniques and using built-in effects.
Class 10: Exploring audio effects and more advanced mixing techniques.
Week 6: Introduction to Sampling and Advanced Synthesis
Class 11: Introduction to sampling and basic sampling techniques in Ableton Live.
Class 12: Introduction to advanced synthesis techniques, including granular and wavetable synthesis.
Week 7: MIDI Effects and Creative Arrangement Techniques
Class 13: In-depth exploration of MIDI effects in Ableton Live.
Class 14: Creative arrangement techniques, exploring unique and creative song structures.
Week 8: Creative Music Production
Class 15: Exploring unique production techniques and unconventional music production approaches.
Class 16: Collaborative music production and group projects to foster creativity and teamwork.
Week 9: Max for Live, MIDI Effects, and Audio Effects
Class 17: Introduction to Max for Live, hands-on experience with Max for Live devices and instruments.
Class 18: In-depth exploration of MIDI effects in Ableton Live and advanced audio effects usage.
Week 10: Remixing and Creative Production Techniques
Class 19: Introduction to remixing techniques, hands-on experience with remixing tracks in Ableton Live.
Class 20: Exploring creative and experimental music production methods, emphasizing creativity.
Week 11: Final Project Development and Polishing
Class 21: Dedicated time for students to work on their final music production projects with guidance and support.
Class 22: Polishing and refining final music production projects, in-depth mixing, and presentation preparation.
Week 12: Final Project Presentations, Feedback, and Course Conclusion
Class 23: Student Final Project Presentations. Students present their final music production projects to the class, with an opportunity for peer feedback and constructive critique.
Class 24: Course Conclusion, Feedback, and Future Exploration. Review of the course journey, gathering feedback from students, and discussion of future music production exploration and resources.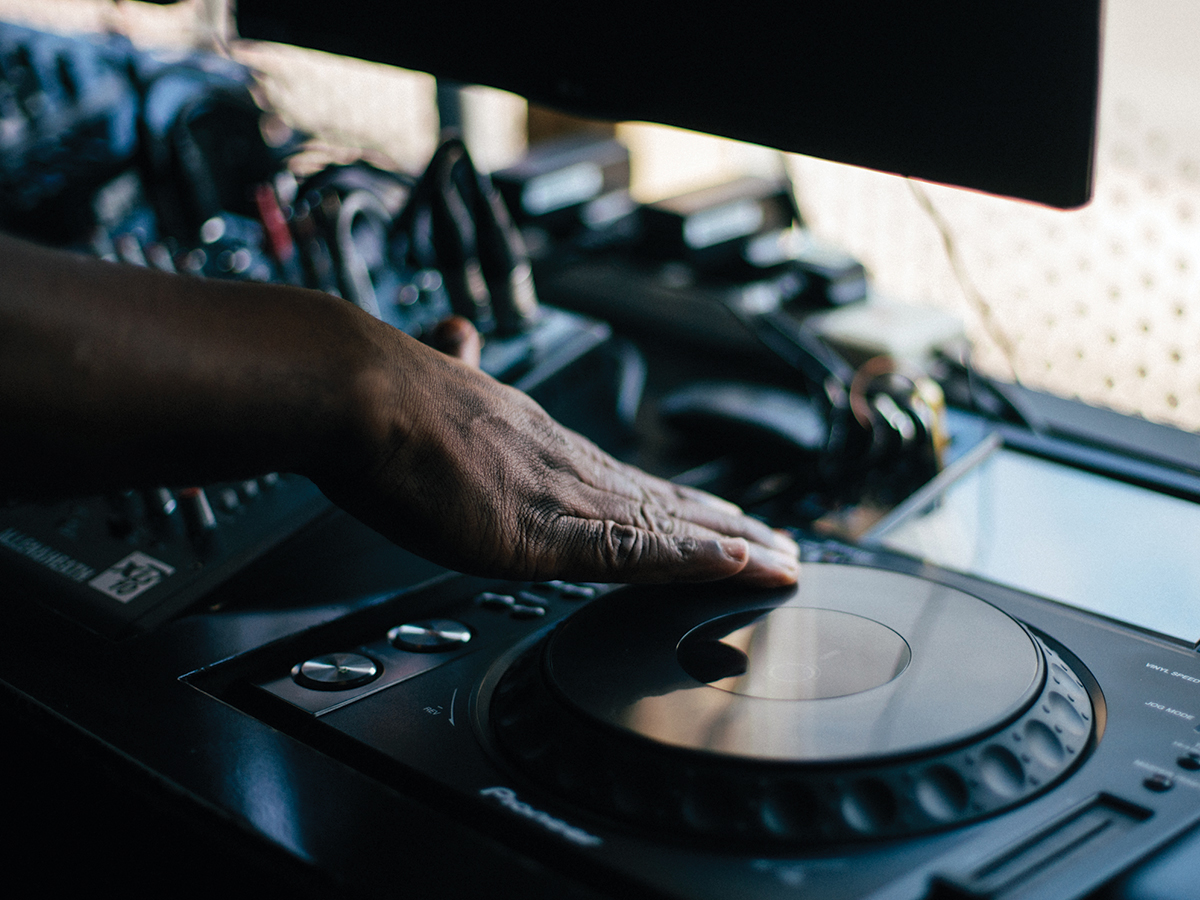 Apply
Ready to join the world of Electronic Music Production? Click the button below and fill in your details.