BA/BSc (Hons) Visual Effects & Animation
Study VFX and Animation to learn the fundamentals and theory that underpin current industry production pipelines. By the end of the course, you will be taught 2D fundamentals like composition and shot development, 3D animation and rendering pipelines, as well as advanced compositing and simulation workflows.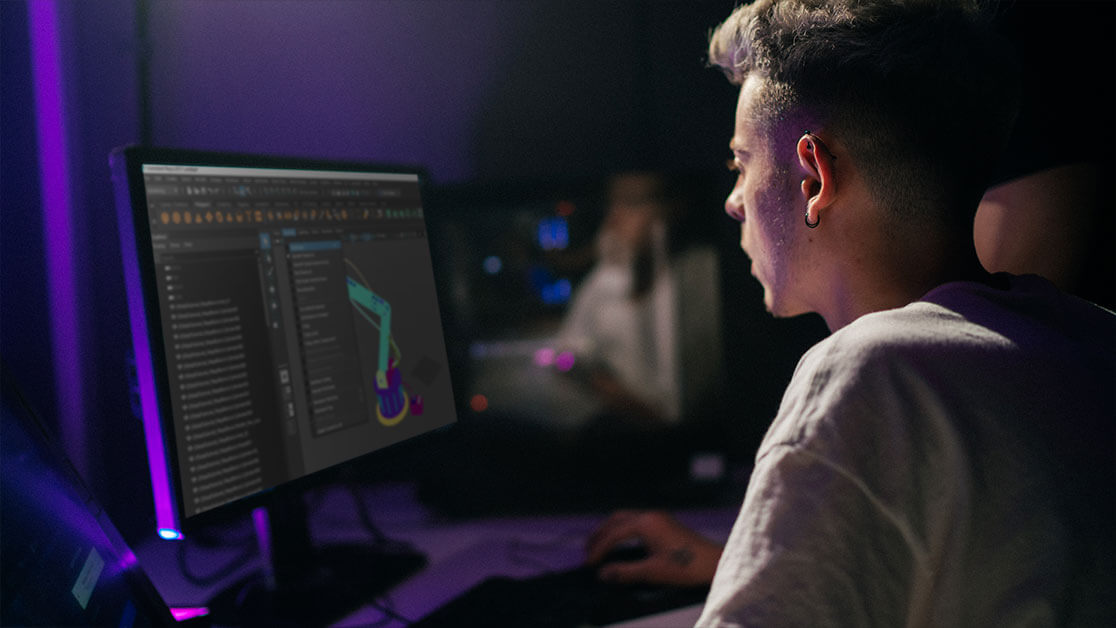 London,
Liverpool,
Leamington Spa,
Glasgow
BA/BSc (Hons) Visual Effects & Animation
Domestic Fees
London
£9,000 per year
The annual tuition fee is fully funded via Student Finance England for eligible home fee students.
Glasgow
£7,500 per year
Partial funding is available for eligible home fee applicants who are resident in Scotland via the Students Awards Agency for Scotland (SAAS)
Liverpool
£9,000 per year
The annual tuition fee is fully funded via Student Finance England for eligible home fee students.
Leamington Spa
£9,000 per year
The annual tuition fee is fully funded via Student Finance England for eligible home fee students.
BA/BSc (Hons) Visual Effects & Animation
International Fees
London
EU students £9,000* per year (self-funded)
Non-EU students £13,000 per year (self-funded)
(*Student visa required)
Glasgow
EU students £7,500* per year (self-funded)
Non-EU students £11,500 per year (self-funded)
(*Student visa required)
Liverpool
EU students £9,000* per year (self-funded)
Non-EU students £13,000 per year (self-funded)
(*Student visa required)
Leamington Spa
EU students £9,000* per year (self-funded)
Non-EU students £13,000 per year (self-funded)
(*Student visa required)
BA/BSc (Hons) Visual Effects & Animation
Course Durations
BA/BSc (Hons) Visual Effects & Animation
Start Dates
BA/BSc (Hons) Visual Effects & Animation
Domestic Entry Requirements
Domestic students must meet one of the following criteria:
Degree entry
Offers will be made to applicants who are expected to meet, or exceed the entry requirements below, in addition to supplying a personal statement:
GCSE level A* - C in English 9 - 4 (or equivalent). For students studying in Scotland this is equivalent to National 5, C grade
Non-standard entry routes
SAE Institute will accept non-standard entry applications, which do not meet the 72 UCAS points or equivalent, and/or maths/English at level 2 or equivalent as required:
Portfolio of related work - This could include recordings, films, sketch books, a blog or any suitable medium that gives you the best opportunity to show us your creative potential.
Successful pass mark achieved via the SAE UK Maths test
BA/BSc (Hons) Visual Effects & Animation
International Entry Requirements
Non-UK Applicants
English language requirements
Students whose first language is not English will need a qualification that demonstrates competence in English, equivalent to UK GCSE (Level 2) grade 4 (c) or above. Equivalent qualifications can be accepted, where these qualifications have been verified by ENIC and are adopted widely within the UK Higher Education sector, including:
IELTS (UKVI or Academic) (minimum 5.5 in all components and an overall score of 6.0)
Pearson Test of English (minimum 51 in all subscores)
Cambridge English: Proficiency (CPE) (minimum grade C)
Cambridge English: Advanced (CAE) (minimum grade B)
Cambridge English: Level 1 Certificate in ESOL International (B2 First) – minimum grade C
TOEFL (IBT or IBT Home Edition online) 72 overall with the following component scores: Listening – 17 Writing – 17 Speaking – 20 Reading – 18
LanguageCert ESOL examinations:
International ESOL C1 Expert – pass in all four components
International ESOL SELT B2 (Listening, Reading, Writing, Speaking) – minimum 33 in all components
ESOL Integrated Skills in English II – pass in all components
• IELTS Indicator* (online) – minimum 5.5 in all components and an overall score of 6.0
*Accepted on exceptional basis for the applicants whose local test centres are affected by closures due to Covid-19
YOUR CAREER IN VFX BEGINS NOW
Learn in a collaborative, studio-based environment where your teachers are also your mentors.
You will be producing real-world projects in small creative teams meaning you will have a real competitive edge and an impressive portfolio when entering the workplace.
Learn advanced-level industry-standard animation tools, such as Autodesk 3DS Max and Maya and the Adobe Creative Suite.
Develop advanced skills in industry-standard software packages
Autodesk Maya, Autodesk 3ds Max, Substance Painter, Unreal Engine 4, Unity, SideFX Houdini, Foundry NukeX, Pixologic ZBrush and Adobe Creative Suite.
Practical, immersive training
Practical skills are vital. Our learning approach is a blend of vocational and academic from day one.
Cross discipline collaboration
Work across film, gaming and audio projects at SAE.
Expand your career
Graduate with a portfolio, work experience, employability and entrepreneurial skills and a network of fellow creatives.
Rookies Top 50
SAE was ranked Top 50 Creative Media & Enterainment Schools and Colleges in the World in 2021 by the prestigious The Rookies.
VFX skills
Character animation (2D/3D)
Visual storytelling
3D modelling & computer graphics
Visual effects & motion graphics
Course Structure
BA/BS Visual Effects and Animation is broken up into three distinct stages, each designed to develop different skills.
Develop the essential technical visual effects and animation skills and the knowledge required to collaborate with other creative media students and professionals.
VFX Fundamentals provides you with the introductory theoretical and practical concepts needed for the VFX industry. It covers fundamental VFX production techniques and pipelines; film and cinematography as related to VFX; basic image manipulation techniques; and some core transferable skills in communication and project management. You will also develop skills to research, analyse and communicate information, follow and understand briefs to an industry standard.

Topics include:


VFX Industry/ Pipeline Overview
Working with References / Concepts
Understanding File Formats (Pixel / Vector / Lossless etc.)
Aesthetics in Cinema
Film Analysis
Live Shot Visual Properties
Digital Image Editing
Layer Based Compositing
Time Management
3D Fundamentals' introduces you to the essential principles, both theoretical and practical, of creating and using 3D content in visual effects. The basic workflows and pipelines of 3D work are discussed, centred on modelling and texturing. You will also learn presentation techniques and start developing your ability to pitch ideas and present outcomes.

Topics include:


Principles of 3D
Low-poly Modelling
High-poly Modelling
Topology
UV Mapping
Texturing Basics and Shading
Render to Texture
Presentation Techniques
Broaden your scope to work on complex multidisciplinary projects in accordance with industry-standard practices.
3D Rendering & Compositing builds on 3D Fundamentals to focus on the finishing and implementation of 3D content. You will learn camera and lighting theory, workflows for rendering and compositing, and also continue to develop your project management skills. Intellectual property and copyright issues are also introduced.

Topics include:


Lighting setups for live action
3D Lighting Basics
3D Camera
Advanced Texturing and Shading
Linear Workflow
Rendering
Compositing for 3D (Node-based)
Project Management
Copyright
Animation is the culmination of Level 4 studies, in which 2D and 3D animation techniques and theories suitable for specific needs or contexts are explored and implemented. You will design and rig animations, while also practicing academic writing skills by undertaking written analysis of moving images and animations.

Topics include:


Vector Graphics
Principles of Animation
Storyboarding / Animatic
2D Animation (Thumbnailing)
Rigging
3D Animation
Layer-based Compositing (Packaging)
Academic Writing (incl. Standard Referencing System)
Research
Trimester 3 introduces you to a professional working environment where you will undertake a number of prescribed project briefs using a project based 'creative studio' approach. Creative Studios provide a practically focussed approach to your education, through the engagement with authentic assessment activities that reflect industry practises.

During creative studio 1 you will develop an understanding of professional workflows for animation and simulation. Through research you will determine industry relevant techniques for animating and using dynamic simulation tools. You will learn professional workflows for fluid simulation, cloth simulation and particle animation. Creative studio 1 provides the opportunity to operate a wide variety of tools utilised in industry to create realistic digital effects.

Topics you may draw upon in Creative Studio 1 include:


Animation
Simulation & Physics
Fluid Animation
Look Development
Shading & Rendering for FX
Compositing for FX
The second Creative Studio term focuses on developing your understanding of professional workflows for environment creation and real-time animation.
During Creative Studio 2 you will be asked to research and analyse the works of a particular group or individual within the VFX industry. From this research, you will then be able to effectively plan the production of a scene using professional techniques for advanced rendering and compositing, building on the foundation established previously. You will operate industry relevant software and gain a sound understanding of the technical processes and how they are implemented into a production environment. A major part of creative studio 2 involves collaborating either cross discipline or with others in your own field to mimic the operational dynamics in industry. You will also learn considerations for marketing and effective planning for visual effects projects.

Topics you may draw upon in Creative Studio 1 include:


Modelling for VFX
Lighting
Shading
Rendering
Compositing
Colour Correction & Grading
Matchmoving
As you enter your penultimate study period, you have opportunities to identify areas of professional interest and develop a deep and sound knowledge of this area.
Creative Studio 3 provides the opportunity to further self-develop within a core industry skill by working on an 'Advanced Specialist Project' or furthering knowledge in composition and advanced techniques in VFX such as tracking and combining live action into CG or vice versa. Depending on the choice of project, you will further develop your skill and understanding of the various softwares taught, or DSLr basics, lighting, greenscreen, tracking and final composition. Using Maya, After effects, Nuke, Houdini.

Topics you may draw upon in Creative Studio 3 include:


Critical Evaluation
Problem Solving
Autonomous Learning
Industry Ready Production Techniques
Art/Animation Specialisation & Focused Learning, including but not limited to:

Modelling
Prop Art
Technical Art
FX Art
Animation
Rendering
Compositing
This final module enables students pursuing the Visual Effects and Animation award to demonstrate their skills in a large scale, advanced level project.
During your final trimester you will work to the completion of your final Major Project, which will have been designed, scoped and approved through the preceding term. This project gives you the opportunity to focus and advance your knowledge and skills in your chosen specialism within your field, and serves as the culmination of your learning journey with us.

Previously, students have used the Major Project as a springboard into industry, creating award winning projects, establishing their own businesses or making connections with industry professionals that have led to employment.
BA (Hons) Visual Effects and Animation
615W
University of Hertfordshire
Level 6
This program was developed and is delivered and assessed by SAE Institute, awarded by and quality assured by University of Hertfordshire.
What jobs will this course lead to?
Character Artist
Environment Artist
Technical Artist
Production Coordinator
Quality Assurance (QA)
Motion Designer
Lighting Artist
Lighting Artist/Lighting TD
Animator
Character Animator
Illustrator
Layout Artist
3D Generalist
Concept Artist
Graphic Designer
2D Artist
Rigging Technical Director (TD)
Compositor
Freelance Artist
Animation/Art Intern
FX Artist
Roto Artist
Previs Artist
Matchmove Artist
Texture Artist
Look Development Artist
Pipeline TD
3D modeller
Visualisation Artist
Matte Painter
VFX Supervisor
Art Director
Course FAQs
We are looking to see an applicants' best and most refined artwork in whatever medium they choose, and should evidence their creativity and technical skill. You are welcome to contact our admissions team for advice on what you should include.
You can provide a PDF document or a personal URL with your artwork. Traditional artwork should be scanned and submitted in a digital image format like JPEG, or as part of a PDF.
While we would recommend that anyone who is studying VFX & Animation should invest in their own hardware, our labs are kitted out with high end PCs that you will have access to for your classes. Students can also book access to PCs when they aren't in use.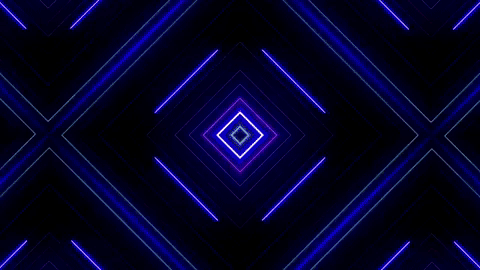 YOUR DREAM CAREER BEGINS NOW
With our industry connections, specialised teachers and personalised education in world-class facilities, you can unleash your creative future with confidence.