BA/BSc (Hons) Film Production Degree
Study Film Production to work with high-end digital cinema cameras and production equipment, before editing and mastering your films in our industry-standard post-production suites with Adobe, Avid and BlackMagic software.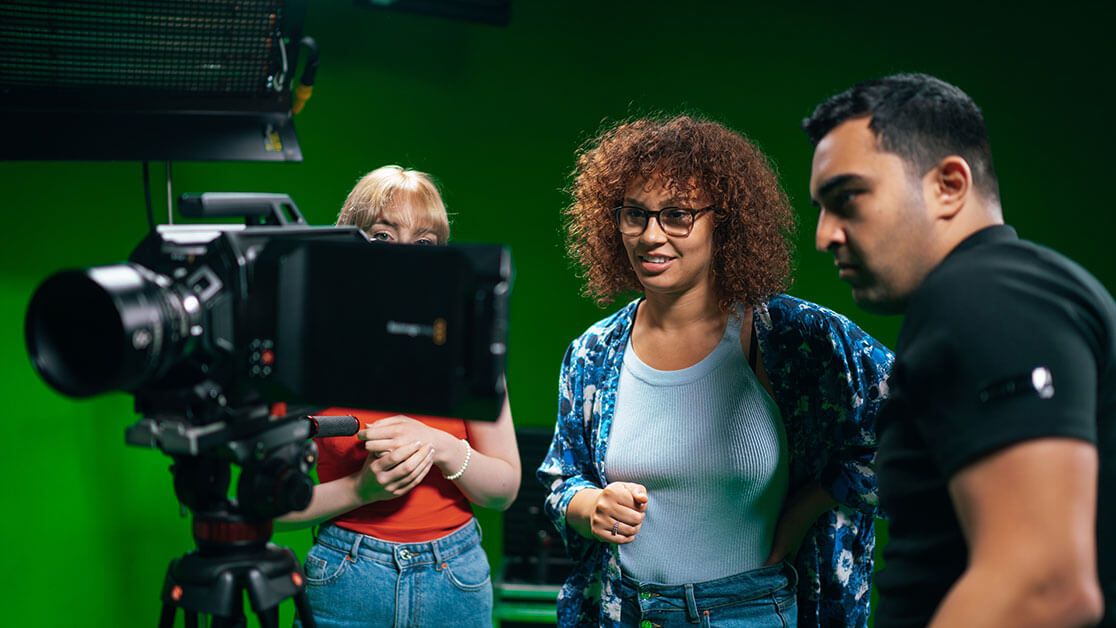 London,
Liverpool,
Leamington Spa,
Glasgow
BA/BSc (Hons) Film Production Degree
Domestic Fees
London
£9,000 per year
The annual tuition fee is fully funded via Student Finance England for eligible home-fee students.
For UK/Irish students commencing their studies from January 2024, the following fees will apply: £11,100 per year.
Glasgow
£7,500 per year
The annual tuition fee is fully funded via Student Finance England for eligible home-fee students.
For UK/Irish students commencing their studies from January 2024, the following fees will apply: £9,000 per year.
Liverpool
£9,000 per year
The annual tuition fee is fully funded via Student Finance England for eligible home-fee students.
For UK/Irish students commencing their studies from January 2024, the following fees will apply: £11,100 per year.
Leamington Spa
£9,000 per year
The annual tuition fee is fully funded via Student Finance England for eligible home-fee students.
For UK/Irish students commencing their studies from January 2024, the following fees will apply: £11,100 per year.
BA/BSc (Hons) Film Production Degree
International Fees
BA/BSc (Hons) Film Production Degree
Course Durations
BA/BSc (Hons) Film Production Degree
Start Dates
BA/BSc (Hons) Film Production Degree
Domestic Entry Requirements
Domestic students must meet one of the following criteria:
Degree entry
Offers will be made to applicants who are expected to meet, or exceed the entry requirements below, in addition to supplying a personal statement:
GCSE level A* - C in English 9 - 4 (or equivalent). For students studying in Scotland this is equivalent to National 5, C grade
Non-standard entry routes
SAE Institute will accept non-standard entry applications, which do not meet the 72 UCAS points or equivalent, and/or maths/English at level 2 or equivalent as required:
Portfolio of related work - This could include recordings, films, sketch books, a blog or any suitable medium that gives you the best opportunity to show us your creative potential.
Successful pass mark achieved via the SAE UK Maths test
BA/BSc (Hons) Film Production Degree
International Entry Requirements
Non-UK Applicants
English language requirements
Students whose first language is not English will need a qualification that demonstrates competence in English, equivalent to UK GCSE (Level 2) grade 4 (c) or above. Equivalent qualifications can be accepted, where these qualifications have been verified by ENIC and are adopted widely within the UK Higher Education sector, including:
IELTS (UKVI or Academic) (minimum 5.5 in all components and an overall score of 6.0)
Pearson Test of English (minimum 59 in all subscores)
Cambridge English: Proficiency (CPE) (minimum grade C)
Cambridge English: Advanced (CAE) (minimum grade B)
Cambridge English: Level 1 Certificate in ESOL International (B2 First) – minimum grade C
TOEFL (IBT or IBT Home Edition online) 72 overall with the following component scores: Listening – 17 Writing – 17 Speaking – 20 Reading – 18
LanguageCert ESOL examinations:
International ESOL C1 Expert – pass in all four components
International ESOL SELT B2 (Listening, Reading, Writing, Speaking) – minimum 33 in all components
ESOL Integrated Skills in English II – pass in all components
• IELTS Indicator* (online) – minimum 5.5 in all components and an overall score of 6.0
*Accepted on exceptional basis for the applicants whose local test centres are affected by closures due to Covid-19
YOUR CAREER IN FILM BEGINS NOW
Learn in a collaborative environment with industry-grade equipment and studios, under the expert guidance of our industry-leading staff.
You will be producing real-world projects in small creative teams meaning you will have a real competitive edge and an impressive portfolio when entering the workplace.
Learn the art of filmmaking using industry relevant software including Adobe Premiere Pro and Avid Media Composer.
Learn in world class studio environments
Sony and Canon cameras, DaVinci Resolve colour grading software, Adobe Premiere Pro, and Adobe Creative Cloud.
Practical, immersive training
Practical skills are vital. Our learning approach is a blend of vocational and academic from day one.
Creative collaboration
Collaborate with artists, designers, web, mobile, and game developers, animators, and audio specialists.
Expand your career
Graduate with a portfolio, work experience, employability and entrepreneurial skills and a network of fellow creatives.
Film Skills
Cinematography
Visual effects skills
Directing
Production
Post production
Lighting
Sound
Film Production Degree Course Structure
BA/BSc Film Production is broken up into three distinct stages, each designed to develop different skills.
Develop the essential technical film skills and the knowledge required to collaborate with other creative media students and professionals.
You will be introduced to a range of fundamental practises and processes within film production, gaining an overview of the film industry and its workflows. During the first trimester you will develop knowledge and skills across several core competencies through theoretical and practical instruction as you build a portfolio of projects.

Topics in Trimester 1 include:


Production planning
Camera operation
Lighting techniques
Working in a crew
Audio recording
Edit theory
Non-linear editing
You will be introduced to the various creative and organisational elements that must be completed before being able to advance any film into the physical production process. You will develop skills in storytelling and script writing, and unpack the various processes that go into planning your production.


Short film narrative structure
Story development
Script writing
Pitching
Pre-visualisation
Research
Film analysis
Production design
Throughout the second teaching term, you will focus your skills in film production and post production. This will provide you with the opportunity to gain experience in a variety of production roles, and to work across a range of post production processes in finalising a film for distribution.
Throughout trimester 2 you will build the skills associated with developing and communicating an overarching vision of a film, as well as working in 'below-the-line' roles to bring your narratives to the screen. You will continue to develop skills within the camera department, grips, lighting department and sound, as well as the organisational roles associated with production management, assistant directing and location management.

Topics in Trimester 2 include


Short Film Theory
Pitching
Character Development
Genre Theory
Colour Theory
Typography Theory
Casting and Rehearsals
Blocking and Staging
Pre-visualisation
Directing Actors and Working with Crew
During this module you will gain a practical appreciation for the post-production phase of filmmaking. You will develop the knowledge and skills required to conduct a range of post-production workflows as you prepare a film project for distribution. Working with industry standard software, you will edit your film, perform colour correction and colour grading, as well as develop basic skills in audio editing.

Topics include:


Video editing
Sound editing
Montage theory and techniques
Colour grading/correction
Motion graphics
Post-production workflow
Trimester 3 introduces you to a professional working environment where you will undertake a number of prescribed project briefs using a project based 'creative studio' approach. Creative Studios provide a practically focussed approach to your education, through the engagement with authentic assessment activities that reflect industry practises.

During creative studio 1, you will begin to apply your core practical skill to the art and craft of documentary filmmaking. You will develop technical and narrative skills as you work on a series of projects to produce non-fiction films.

You will be guided through a series of practical workshops, where you will explore interview and lighting techniques and how to capture engaging and vibrant footage that will tell your stories. With support from theoretical classes and discussion based sessions with lecturers and peers, you will develop your skills in finding, exploring and crafting engaging narratives through a variety of modes.

Working independently and as part of a creative team, you will work with HD and UHD camera workflows, experiment with a variety of production and post production skills as you bring real-life stories to the screen.

Topics you may draw upon in Creative Studio 1 include:


Documentary production planning
Research
Style and genre
Factual film production practices
Interview techniques
Editing documentary
Giving, receiving and learning from feedback
Reflective and critical analysis
Cultural contexts
The second Creative Studio term focuses on collaborative production skills as you develop a creative team to develop, produce and distribute a variety of Film projects.
Creative Studio 2 enables you to learn more about the business side of the film industry, and the vital role of the Producer. Collaborating with peers from across disciplines, such as audio and animation, you will be supported in producing a short fiction film or a series of promotional films, including music videos, adverts and corporate videos.

If you opt to produce a short fiction film, you will continue to develop your storytelling, directing and cinematography skills as you bring your narrative to life. Typically you will find yourself collaborating with Audio Production students to ensure your soundtrack, location sound and ADR is of a professional standard. You will also have the opportunity to integrate visual effects through collaborations with our animation students. Ultimately, you will be aiming to produce a high-quality fictional narrative film that is ready for distribution and submission to festivals.

Should you wish to develop your production skills through the world of promotional film, you will be given the opportunity to work on a series of creative briefs and collaborate with peers from across SAE's creative programmes, notably Audio Production, Content Creation and Online Marketing, and Music Business. You will be guided through the concept development process as you gain skills in working with clients, and broaden your production skills into live-event/multi-camera production and multi-clip editing techniques.

Topics you may draw upon in Creative Studio 2 include:


Fictional film production
Promotional film production
Working in a team
Collaboration and communication
Enterprise
Marketing basics (target group analysis, product lifecycle, product development)
Business planning (budgeting, financing)
Pitching projects
Contracts
Film marketing and distribution
As you enter your penultimate study period, you will begin to specialise your skills within your chosen area of the audio industries. You can attend either Creative Studio 3 or Advanced Specialised Production and Research and Professional Development in Creative Media modules.
Creative Studio 3 provides you with an opportunity to identify your area of professional interest and develop a deep and sound knowledge in this field.

You may choose to undertake structured industry-based activities through the form of 'live projects' or to pursue a research project in your field of specialisation. This module will build a thorough awareness of professional practice and provide you with an opportunity to direct your professional development in a way that aligns with your future career plans.

Film-specific specialisms will include negotiated and live industry projects, designed in collaboration with lecturers and industry. These could be in fields including fiction, non-fiction, experimental, promotional or transmedia film productions typically within the role of producer, director, script writer, cinematographer or editor.

Using evidence-based decision making and your mastery in creative media practice, you will also work to develop a proposal for your final Major Project, where you will be supported to identify methodologies and outcomes appropriate for a Major Project either within the realm of the Arts or the Sciences.

Topics you may draw upon in Creative Studio 3 include, but are not limited to:


Script Writing
Producing
Directing
Cinematography
Editing
Colour Grading
Transmedia Storytelling
Promotional Film Production
The Advanced Specialised Production provides you with an opportunity to build on the skills and knowledge that you have previously developed, and push yourself in creating professional standard work in your chosen field. Some students use the opportunity to engage in live projects through work placements or through collaborations with peers from other disciplines; other students work on simulated briefs, or develop their own projects. It can be a fantastic opportunity to refine skills that will be required for your Final Major Project, develop connections with industry professionals and create a body of work that showcases your knowledge and skills.

Topics that you may drawn upon in this module include:



Script Writing


Producing


Directing


Cinematography


Editing


Colour Grading


Transmedia Storytelling


Promotional Film Production


This module prepares you for your final Major Project. You will be guided through the creation of your Major project Proposal, and will develop a variety of academic and professional skills as you prepare yourself to enter the world of work, or progress to postgraduate studies.
This final module enables students pursuing the Film Production award to demonstrate their skills in a large scale, advanced level project.
During your final trimester you will work to the completion of your final Major Project, which will have been designed, scoped and approved through the preceding term. This project gives you the opportunity to focus and advance your knowledge and skills in your chosen specialism within your field, and serves as the culmination of your learning journey with us.

Previously, students have used the Major Project as a springboard into industry, creating award winning projects, establishing their own businesses or making connections with industry professionals that have led to employment.
BA (Hons) Digital Film Production
W612
University of Hertfordshire
Level 6
This program was developed and is delivered and assessed by SAE Institute, awarded by and quality assured by University of Hertfordshire.
Career Outcomes
What jobs will this course lead to?
Video editor

Producer

Cinematographer

Colourist

Director

Screenwriter

Visual Effects Artist

Camera Assistant
Meet SAE Film Ambassador James Dalton!
Course FAQs
We are looking to see an applicants' best and most refined artwork in whatever medium they choose, and should evidence their creativity and technical skill. You are welcome to contact our admissions team for advice on what you should include.
We are looking to see applicants passion for film, if you have created any work before applying. This can include examples of your work, script work or practical mov examples or anything creative and film related that boosts your creative vision. We would also like a 800 word write up of why you want to study film production as well as what your favourite is and why? (400 words on each). You are welcome to contact our admissions team for advice on what you should include.
You can provide a PDF document or a personal URL with examples of your work. Text based work, such as scripts and write ups can be submitted as a PDF document.
We consider all applicants, so you can still join the course without any practical experience. However, we do require you to have a passion for film, which is why we ask you for an informal write up to explain why you would like to join the course and what your favourite film is.
While we recommend students to invest in their own hardware, in particular a laptop and an external hard drive, they are not essential to the course as you can use the computer labs on site. They will, however, make your learning experience easier as you can work off site. A camera is desirable but again not essential as we have cameras on site for your learning experience.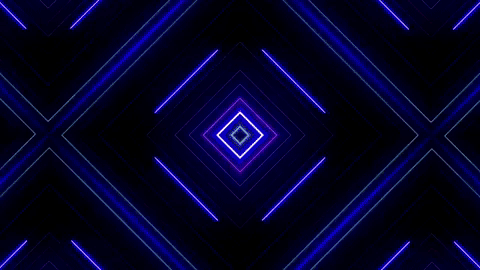 YOUR DREAM CAREER BEGINS NOW

With our industry connections, specialised teachers and personalised education in world-class facilities, you can unleash your creative future with confidence.