This is the 18th year of the SAE Awards, our prestigious competition for creative media. Showcase your projects to the public and get the recognition you deserve!

The submission phase ended on the 15th of July. Stay connected for the SAE Awards ceremony of the 12th of October in Cologne!
Students can submit work in the following categories:
Best Music Project

Best Audio Project (NON Music)

Best Film & TV Project

Best Content Creation

Best VFX & 3D Production

Best Game Programming Project

Best Game Art Project

Best Music & Media Business Project

Best Web & Tech Project
Alumni can submit work in the following categories:
Best Music Production

Best Audio Production (NON-Music!)

Best Film & TV Production

Best VFX & 3D Production

Best Game Production

Best Web & Tech Production

Best Startup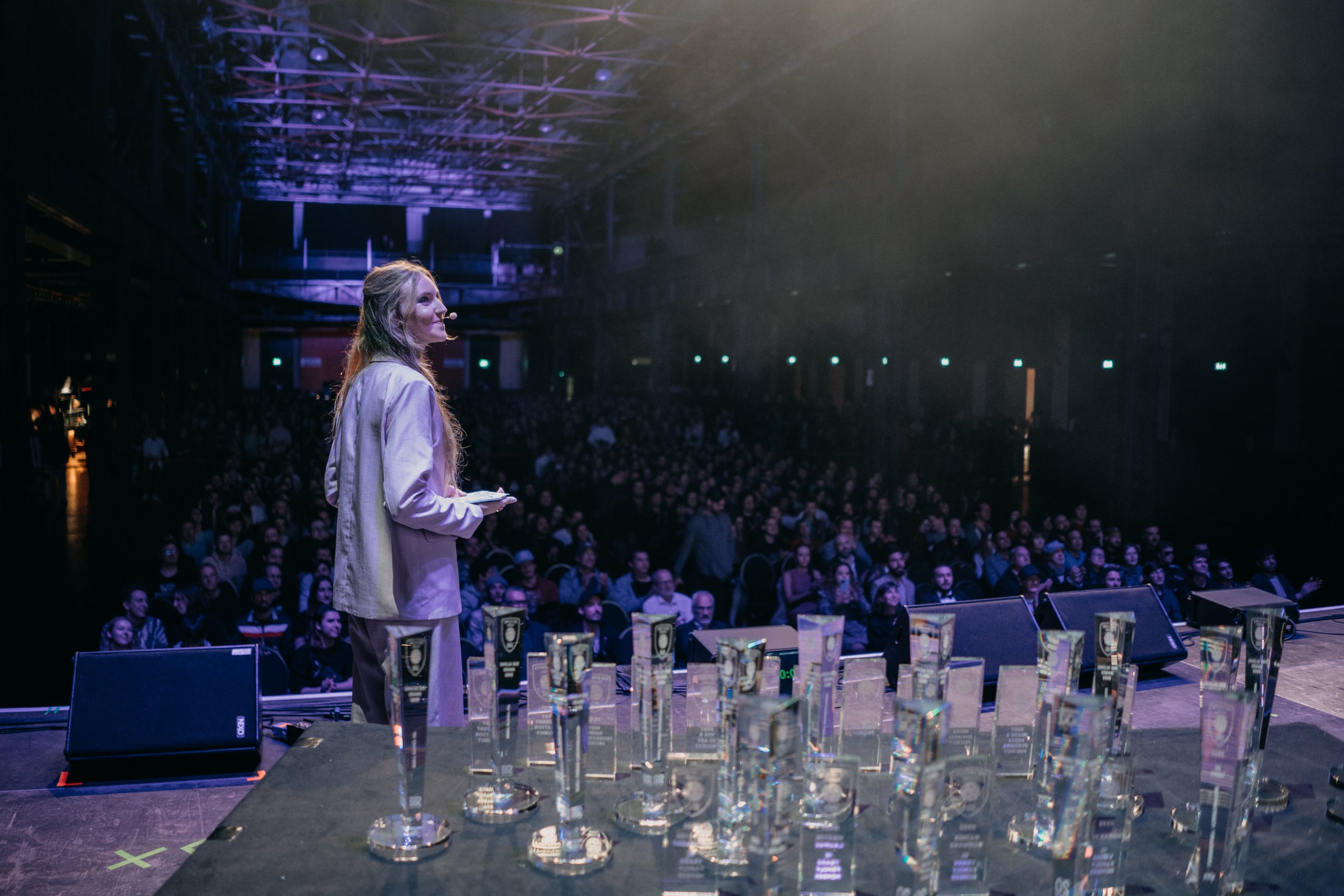 How to enter
👉 Click on 'Submit your project'
🔎 Check the category list
✏️ Fill out the online form - don't forget to add all the relevant information about your project
📍 Get in touch with your local chapter president for any additional information
🚀 All set!
Awards SHOW
The global SAE Awards will take place on Thursday 12th of October, in Cologne, Germany.
Winners will receive an SAE Awards crystal trophy alongside honour and glory for yourselves and your campus!  Entries submitted to the SAE Awards will receive an invite to the awards ceremony in Cologne.
In the meantime, watch the 2022 Awards show!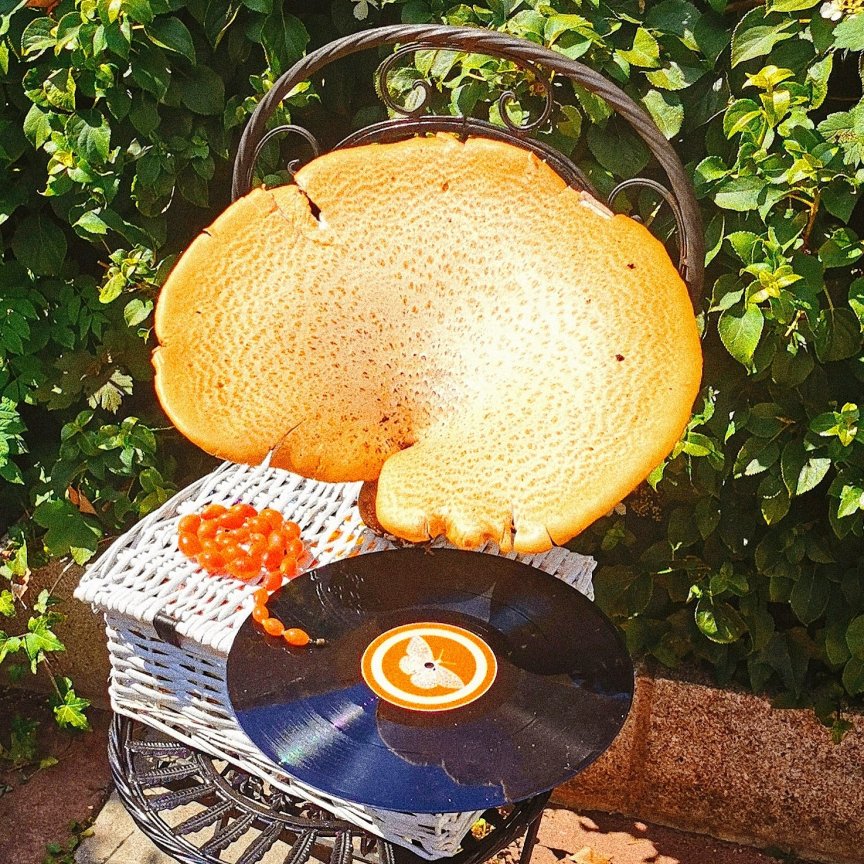 House of Rot
Jacob Sharp
Audio
House of Rot
Overview
This piece is a soundtrack to accompany a section of scenes from the 1927 Sci-fi film, Metropolis, by Fritz Lang. Produced over the last year, we have created an imersive, responsive and kaleidoscopic piece of music which builds up through the climax scenes, reactive to the on-screen action in an abstract and contorted aesthetic which we thought captured the movements going on in both the subjective and objective segments unfolding within the play.
Within the project Jacob carried out the role of producer, working with an artist who was responsible for arranging and playing the piano and two other artists who worked with me to create the backing foley sound design. Jacob recorded and mixed all audio within the project, composing and arranging all the individual segments of piano / foley and track together as a whole.
The recording involved a number of setups in various studios which I organised and setup, the mixing stage blended with the arrangement of the whole piece, and the climatic beat section over the last scene is all my own original work, made to emulate the lost Teleharmonium sound.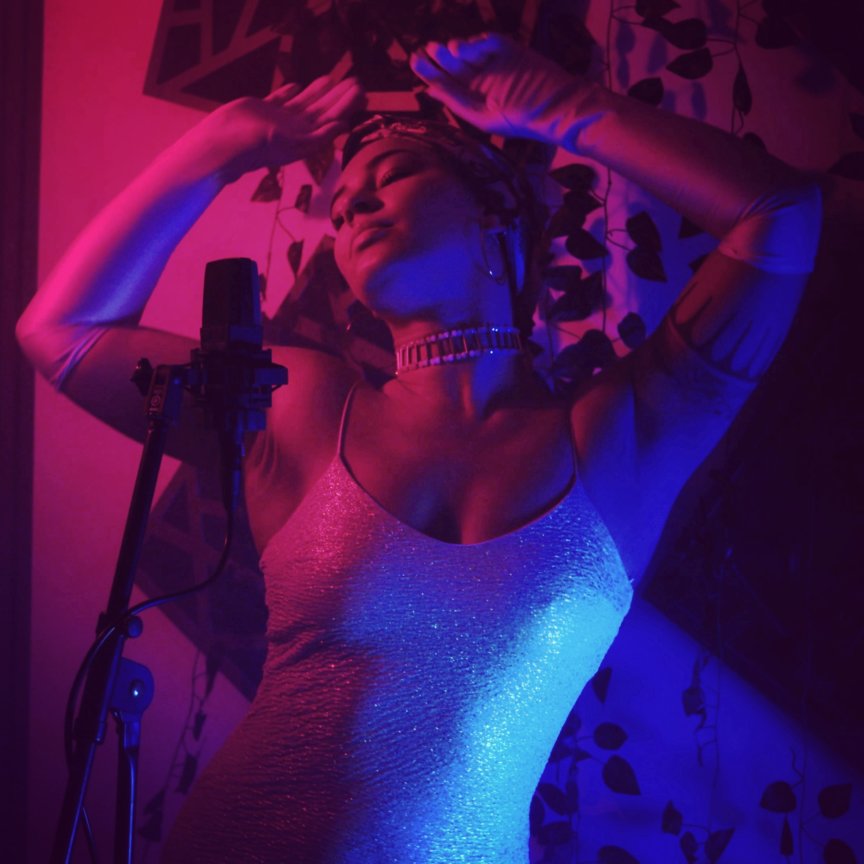 Giungla
Rea Fortis
Audio
Giungla
Overview
Music video directed and performed by SAE audio student Rea Fortis. Rea wanted to create a musical soundscape with effects and foley reminiscent of a rainforest jungle and apply equally mesmerising visuals for a music video.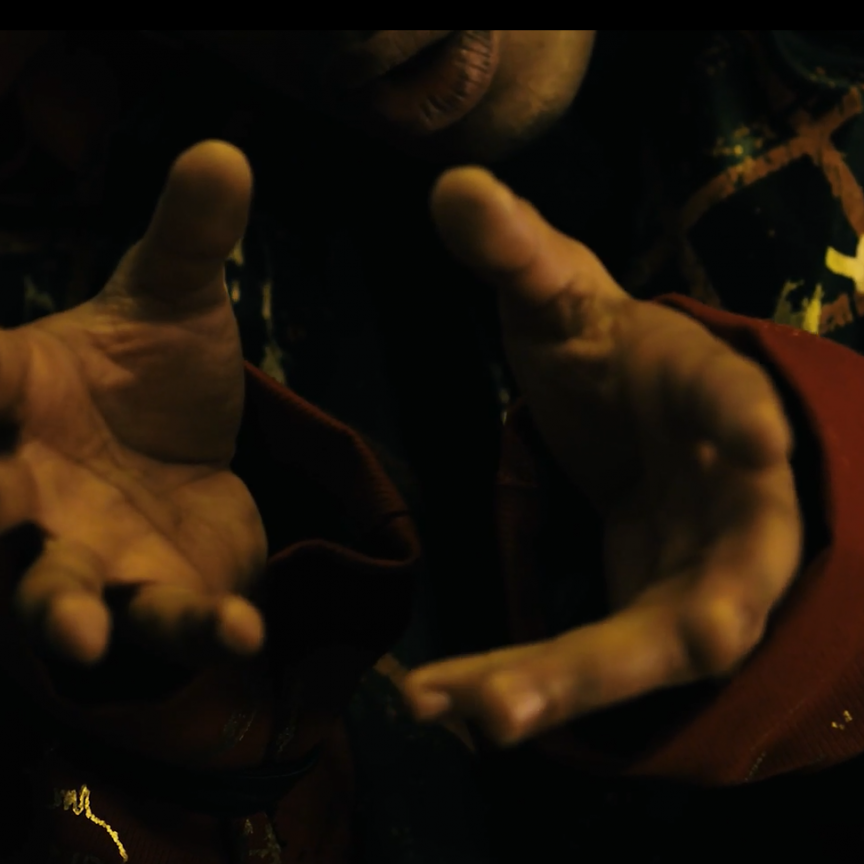 ORA
Isaac Oj Nsereko
Film
ORA
Overview
ORA is a wonderful short film by SAE film student Isaac Oj Nsereko. ORA is a spiritual film based on the nature of communication through spirits and dance, a group of Dancers are in an isolated location and have to articulate their way out without saying a single word. Isaac was the director of ORA, involved in lighting the scenes and all camera work for this project; due to the limited time, he edited the project with the help of Vala, a fellow student, who was the assistant Director on the project; Isaac also graded the final edit.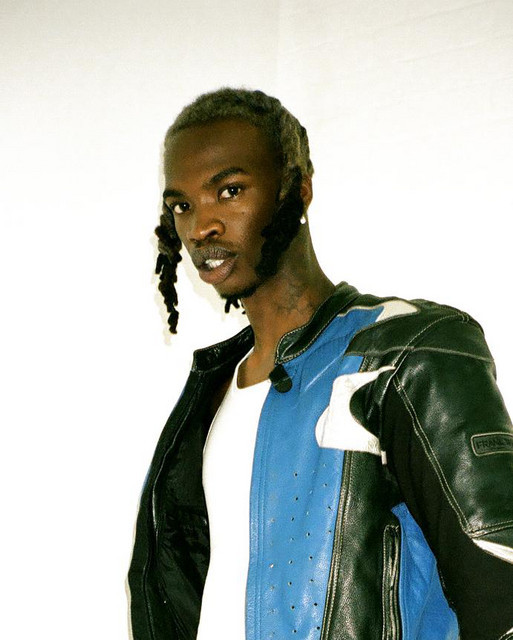 Over Me
Bethel Neto
Audio
Over Me
Overview
A remix of the track "Over me" by UK rapper Lancey Foux – fully produced by one of our incredibly talented SAE audio students, Bethel Neto.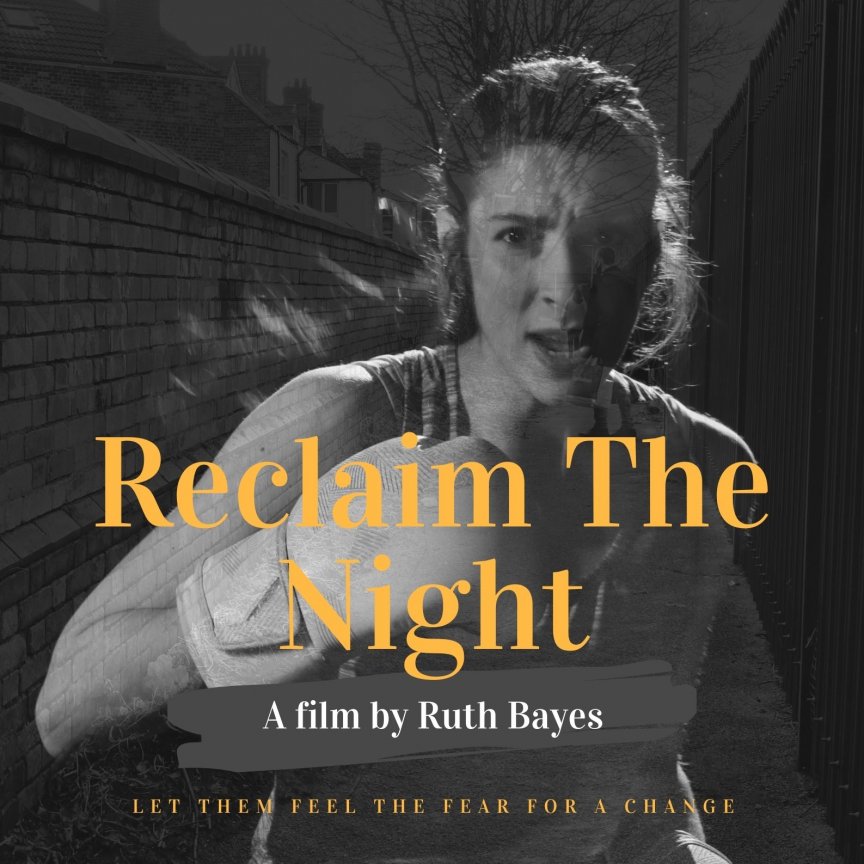 Reclaim the Night
Ruth Bayes
Film
Reclaim the Night
Overview
Reclaim the Night is a powerful short film from SAE film student Ruth Bayes. The short visual narrative film is about the fear of being a woman walking alone at night, and the empowerment of taking back the control by learning to fight back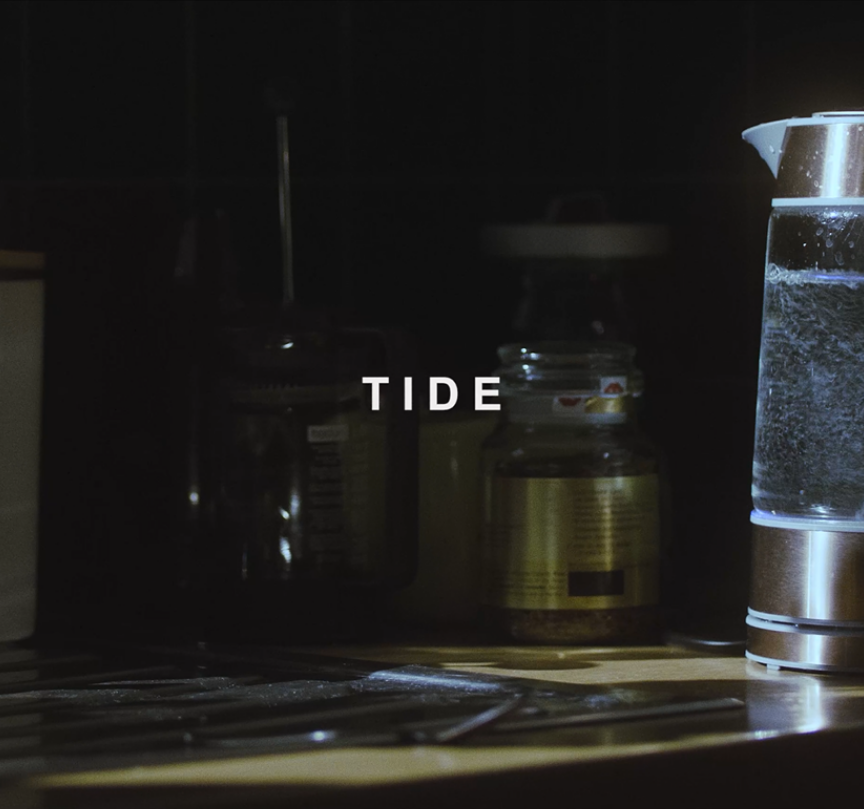 Tide
Paul Mcconnach
Film
Tide
Overview
Tide was a short film created for the cinematography module of Paul's degree. It is a short narrative film considering the power of memory through the connections of sight and sound. It concentrates heavily on water and the colour blue throughout the story, using it as a vehicle to express the idea of a never-ending life cycle and hope.
For this project Paul was in charge of everything from start to finish. This included all pre production, cinematography, directing, producing and post production elements.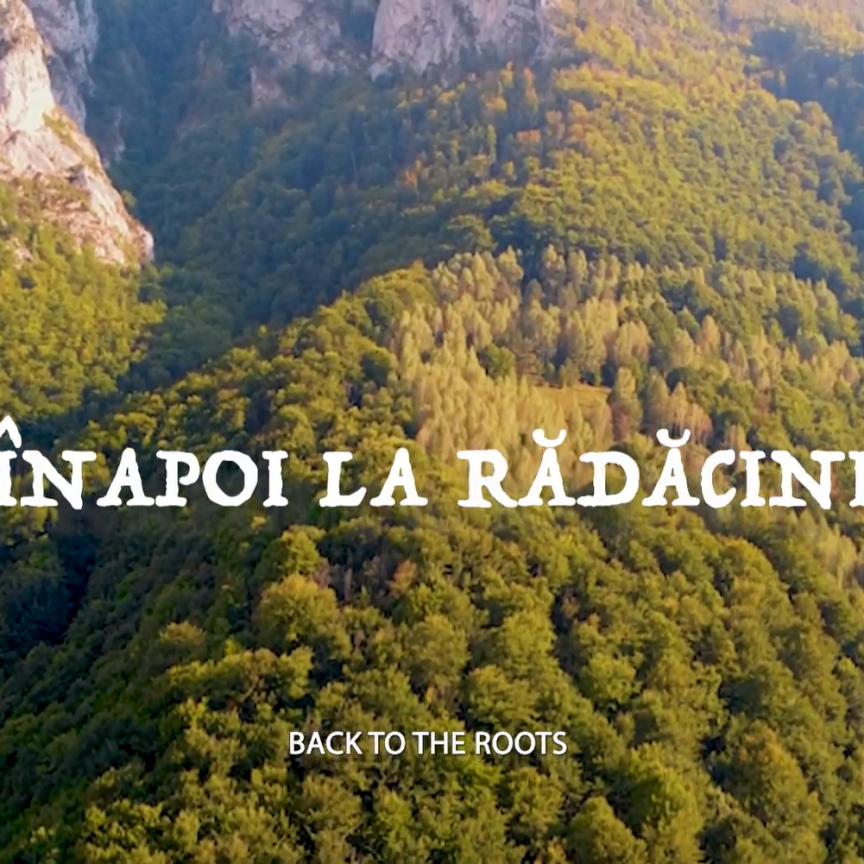 Back To The Roots
Florina Tania Filip
Content Creation
Back To The Roots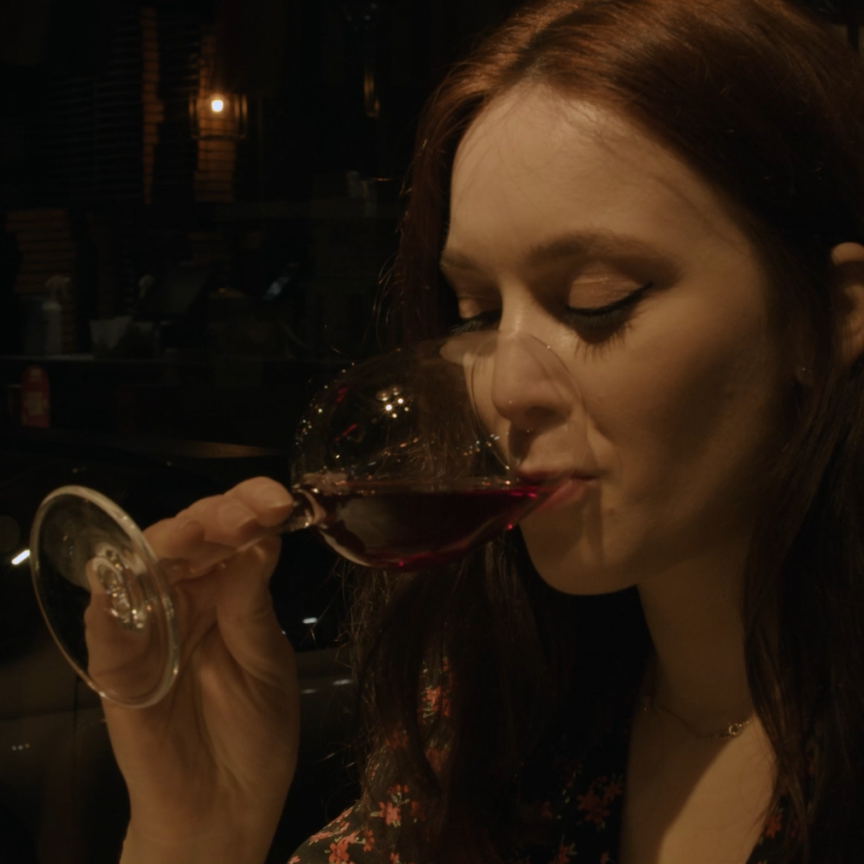 Black Rose
Alexantro Michallari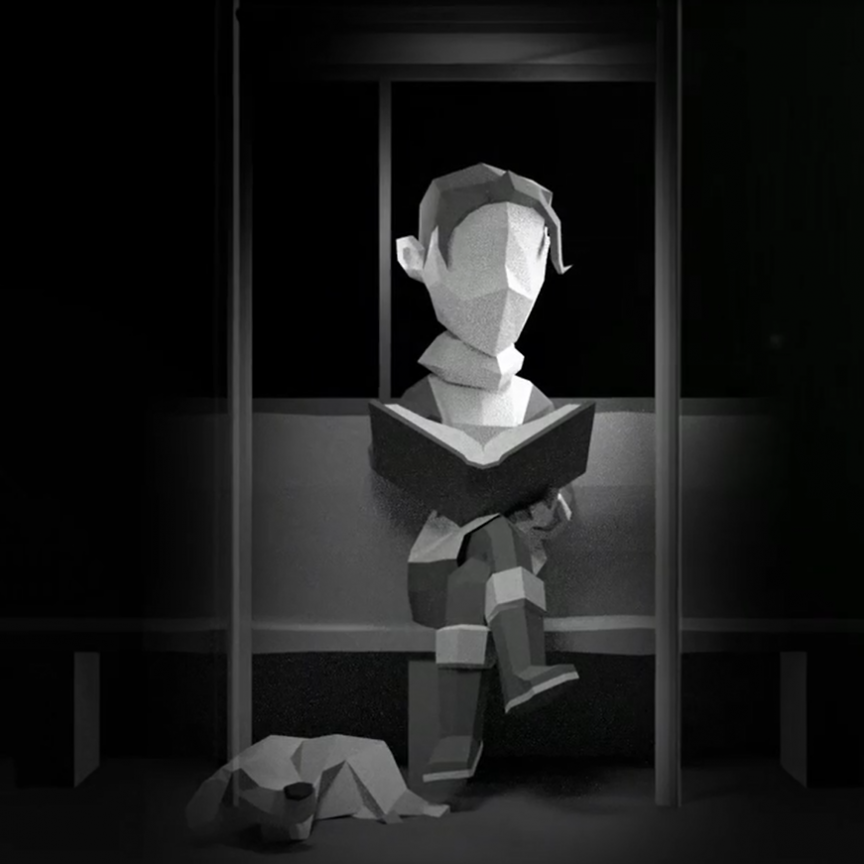 The Optimist
Milo McGuire
Audio
The Optimist
Overview
The Optimist is a short animated film about a young blind book-lover trying to a book that everybody else has. The girl is repeatedly ignored by the other civilians who have the book, and keeps missing her chance to get it for herself. This project was my submission in the AUD5100 module. Milo initially received the film with no sound whatsoever, and built it up from the ground, recording Foley sound effects, sourcing sounds and recording ambiences, then editing and mixing it all together. Milo also composed and recorded the score, which utilises leitmotifs as music cues for when the book is being referenced in the scene. Part of Milo's research in this project was to find out more about how blind people can have a richer and more localised sense of hearing. Through this, Milo discovered part of the brain called the hMT+, a part of the brain significantly more active in blind people, and helps them to track objects using sound better than sighted people can. Because of this, Milo carefully utilised binaural panning and automation to create a more vivid soundscape, exaggerating the movement of certain sounds across the screen to mimic how they might be perceived by the blind protagonist of the film.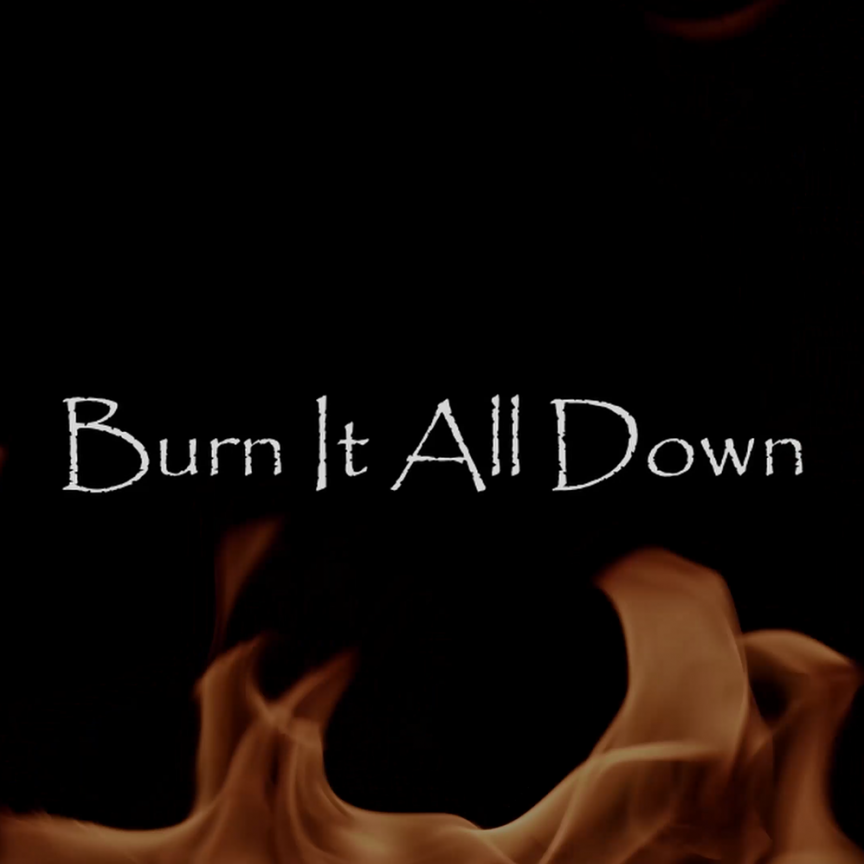 Burn It All Down
Andre Ibrahim
Film
Burn It All Down
Overview
Short film inspired by the historical events of the Tulsa Massacre. This piece was written, cast, filmed, and edited by Andre with assistance from an external make-up artist and classmates.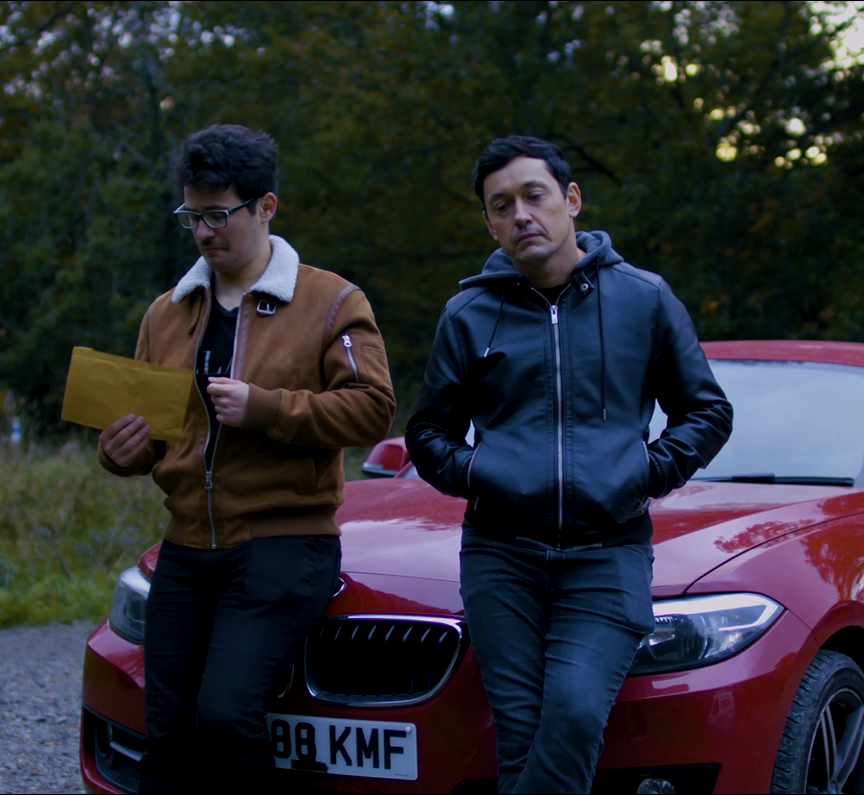 Change of Heart
Student Collaboration
Film
Change of Heart
Student(s) Involved
Antonio Piscitelli,
Alexantro Michallari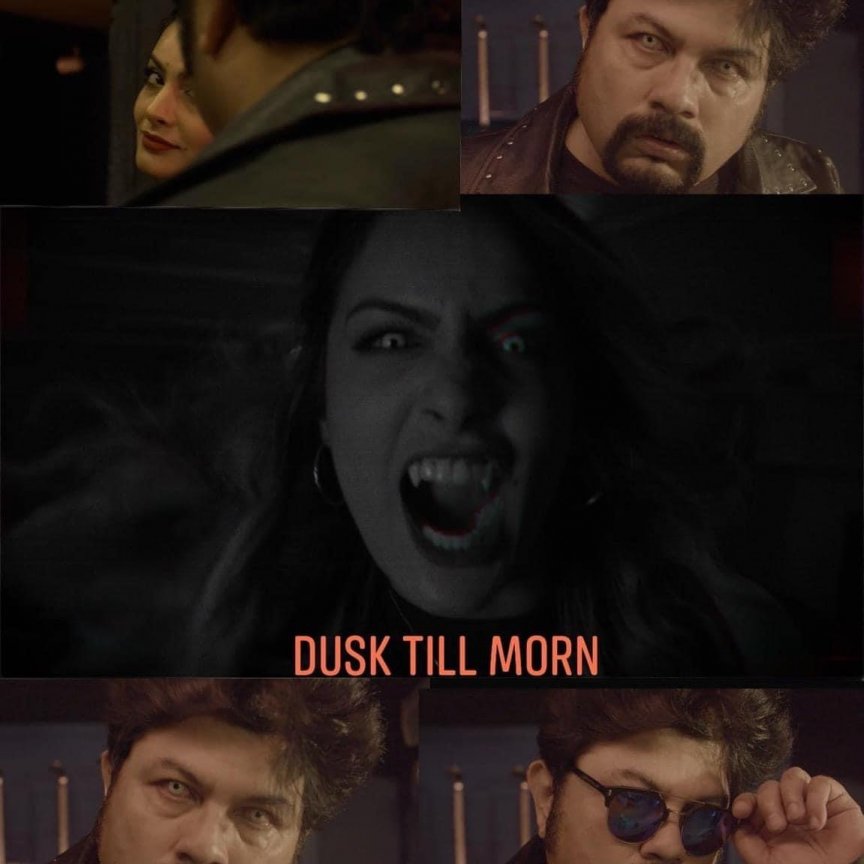 Dusk til Morn
Ricky Farooqi
Film
Dusk til Morn
Overview
A tough Mexican gangster goes to wrong bar and faces the unexpected. Ricky's role was a Director/Prodcuer, they wrote the script, the Mood board, the Shot list, and as well as setting up the lighting and blocking the lights to create same atmosphere and texture as Dusk Till Dawn. Ricky cast the actors and dancers, he also researched the Mexican cultural dance seen in the film. Ricky chose the wardrobe and makeup for the film to bring the same look and feel and also did the voice over special effect for the vampire scream section.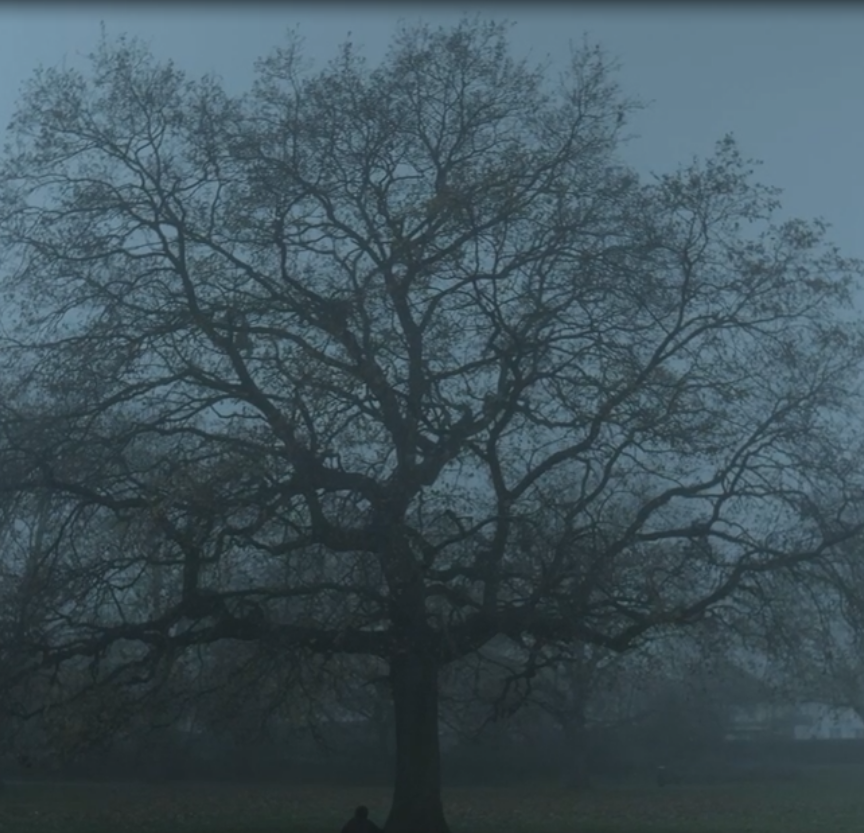 Finding Del Piero
Hadia Malik
Film
Finding Del Piero
Overview
This film explores non-linear/linear filmmaking by the usage of an iPhone, when symmetry happens naturally and it is captured in a form of narrative.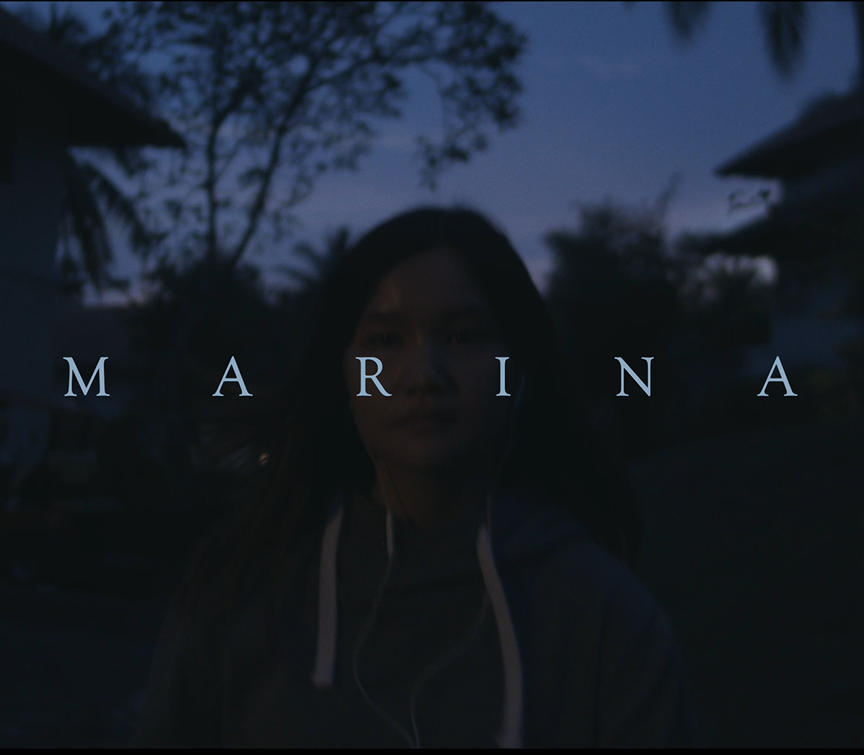 Marina
Sandy Juanda
Film
Marina
Overview
After a girl's father's death, she finds a journal from her parents room
that leads to her questioning who her actual parents are.
Director, DoP, and Editor: Sandy Juanda
Sandy used BMPCC4K camera and natural lighting, some shot used tube light,
the editing was done using the Final Cut Pro app.
The location shooting was in Indonesia, Batam City
Language: Bahasa Indonesia
Subtitle: English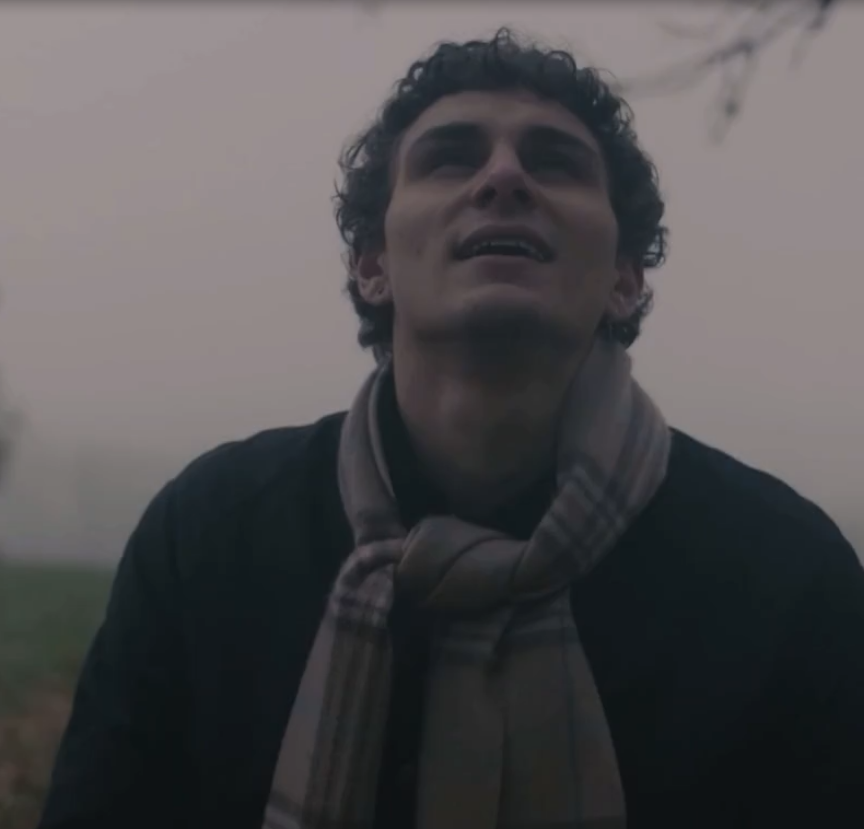 Sound of Things
Vala Shahiri
Film
Sound of Things
Overview
Del Piero hears what hase been forgotten to hear
He acknowledges unlike the most
He seeks for an answer through observation of reality
He plays the melody of souls.
What's the music of the creator?
He asks the question to a tree (Maria) hoping for an answer.
Vala wrote, directed, shot and edited this project with their narration.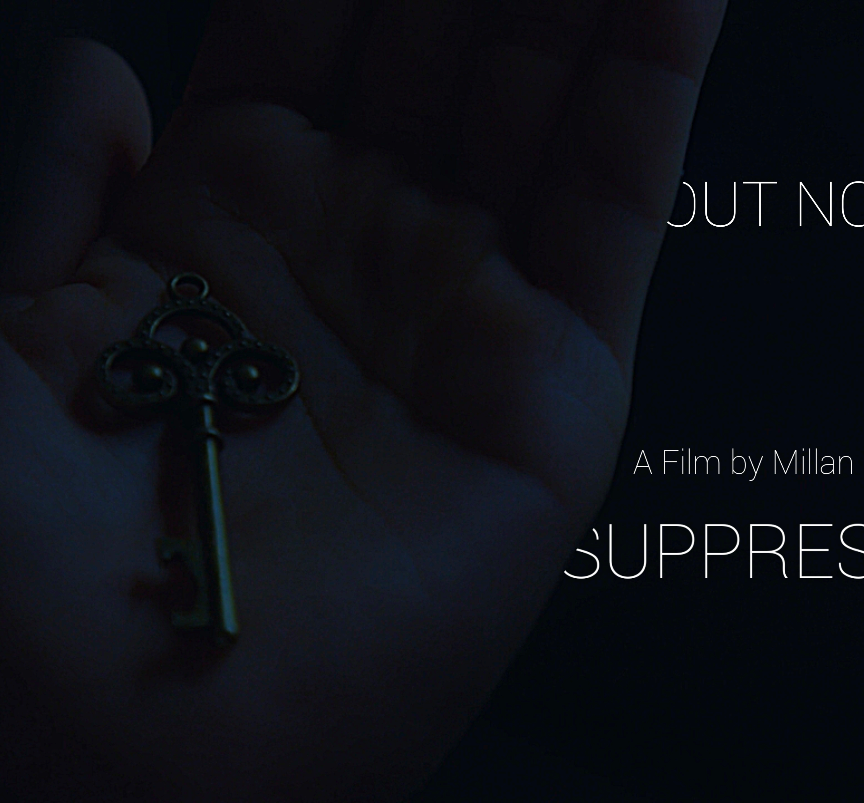 Suppression
Millan Dhanak
Film
Suppression
Overview
Approaching a deadline, a man's stress, financial struggles and antisocial life manifest into a haunting demon.
As the director and the sole crew member, Millan's aim was to incorporate German expressionism into modern-day film, he felt that a more neutral and desaturated colour palette would function better to ground the film in the present. However, Millan kept the lighting convention from the movement of only including one colour light and darkness, creating silhouette-like frames throughout the film. It served a pivotal role in my film as he aimed to create an air of mystery in every scene, which the harsh shadows did well. As stated earlier, the personification of metaphysical traits is a common convention in this movement which he grew fond of after watching "No Country For Old Men". The Coen brothers used this common convention in their film as the character Anton Chigurh™ represents death. In my film, the protagonist doesn't have a name as he represents all people going through an extremely stressful time. And the monster represents depression, sadness and stress. The pairing together shows people, as a whole, facing a mental barrier such as depression. Leading the surface-level message to say that we tend to lock up and suppress the barriers rather than overcome them. An instance where Millan used a rule to his advantage is when he broke the one hundred and eighty-degree rule. During the sequence where the protagonist rushes to complete his work, along with the quick cuts, Millan broke this rule multiple times to disorientate the viewer. This makes the scene more impactful as it creates a sense of ambiguity and a feeling of being all over the place, which is in line with the character's mental state. Blocking was heavily used in the most important shot in the film. After the protagonist takes the pill, the monster is shown over his left shoulder and a clock over his right shoulder. In this film, the presence of time is a presentation of hope, as time if given enough, can quell stress and depression. However, it can also cause them, as shown with the use of deadlines. Therefore time can cause and kill stress much like how a key can lock and unlock a padlock. Relating back to the blocking in this shot, depression is shown over his left shoulder and hope for a better life is shown over his right. This is a plot device called the Angel Shoulder Effect, where an angel would be shown over one's right shoulder and a demon over the left. After the monster disappears into the darkness, the protagonist walks off to his right-hand side, showing that he chooses to hope for a better life.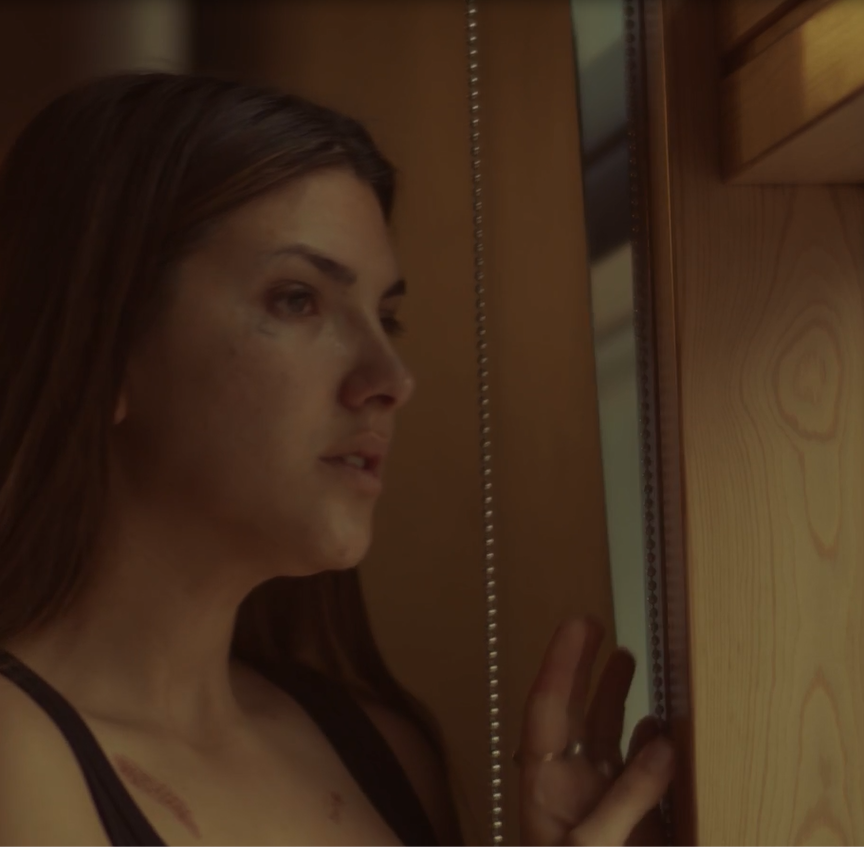 The Auditorium
Emmanuel Solate
Film
The Auditorium
Overview
The Auditorium is a unique and different kind of short film that was inspired by a true-life story. It did not just highlight the physicality but rather the physiological trauma suffered by victims of rape. In the story a lady couldn't come to terms with rape, she was raped by her boyfriend when she was 16. The trauma led her to anger, anxiety, depression and so on.
Emmanuel is the Director, Editor and the Cinematographer of the film. It was his responsibility to bring to life the creative vision of the story following through the process of pre-production to final edit. Emmanuel ensured everything that went into the film supports the vision such as the choice of lens and medium, lighting technique, color pallet and camera movement.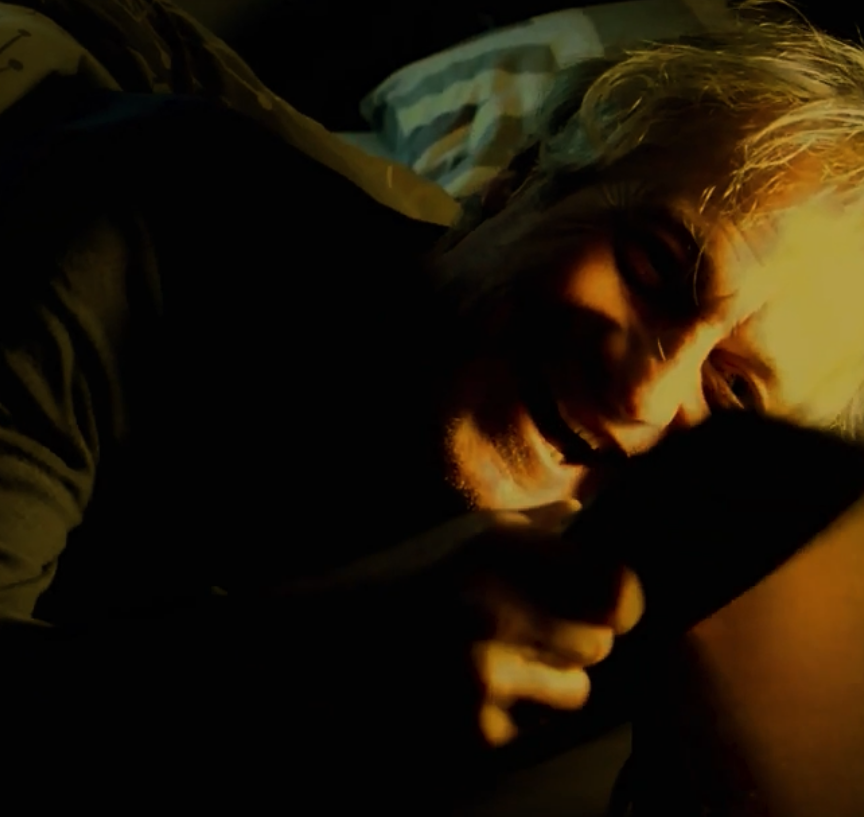 The Decision
Andy R G Gatt
Film
The Decision
Overview
A short film about male suicides. Andy wrote, directed and shot the short film. He also did the final edit and sound design.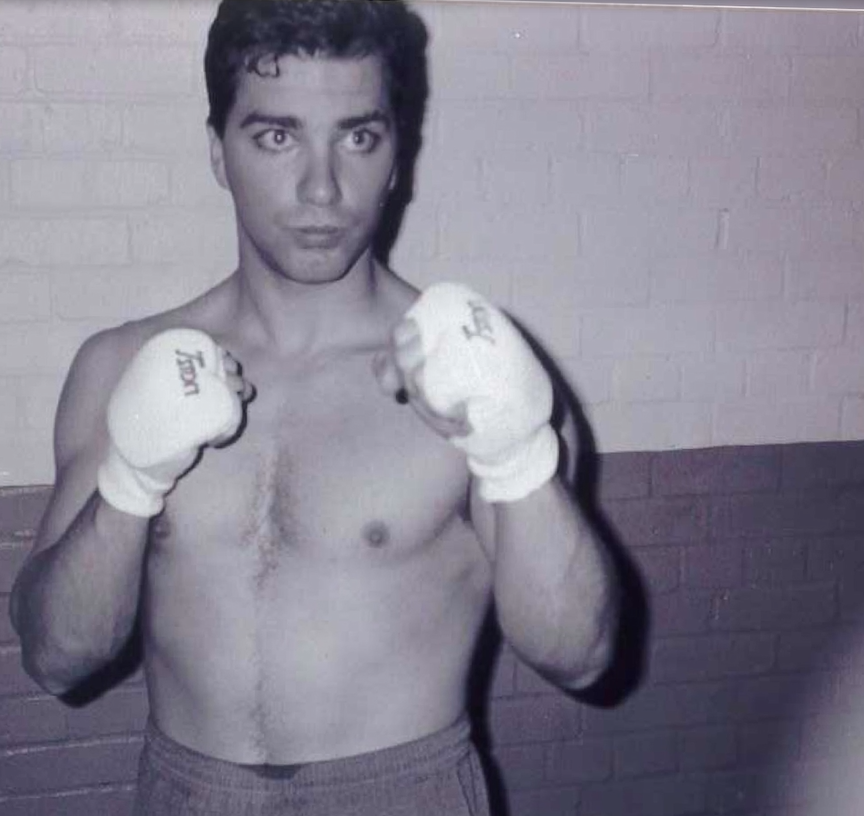 The Fight
Student Collaboration
Film
The Fight
Student(s) Involved
Antonio Piscitelli,
Alexantro Michallari,
Bright Appiah,
Francesco Fachetti,
Andrea Giannielli
Overview
Senol Dervis' fight journey.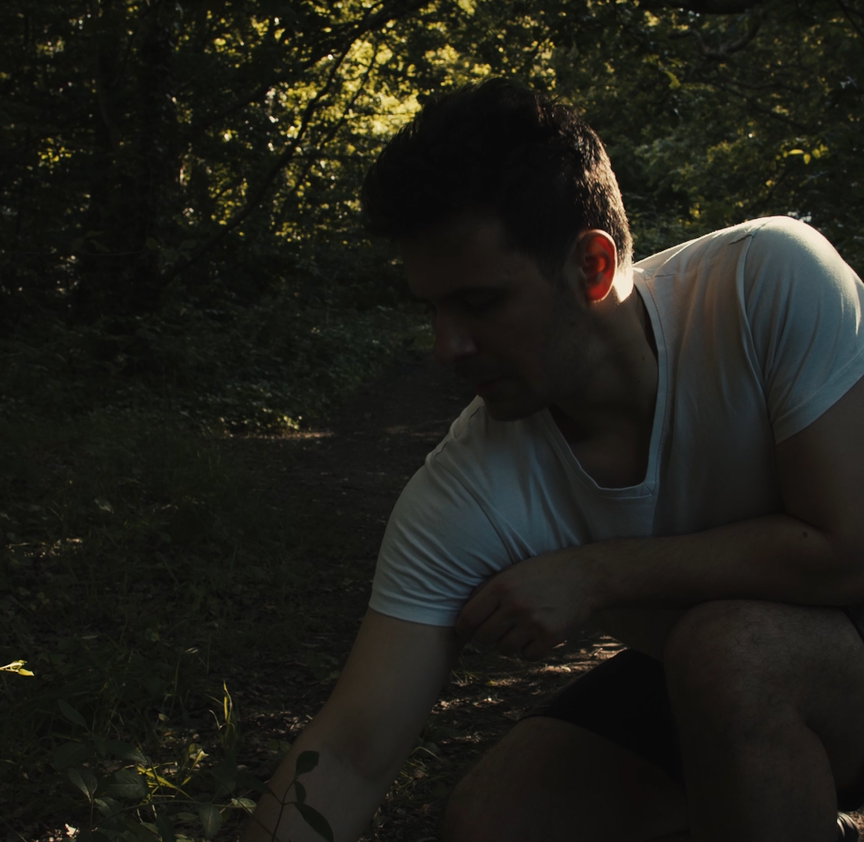 The Hunter
Student Collaboration
Film
The Hunter
Student(s) Involved
Antonio Piscitelli,
Alexantro Michallari
Overview
New Hollywood wave short film.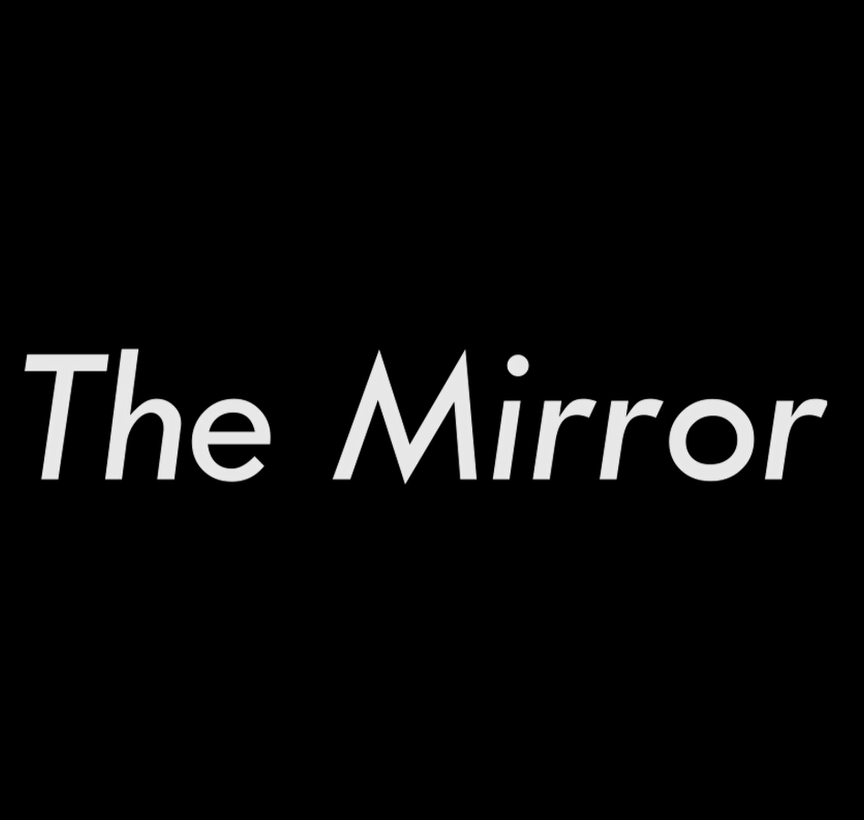 The Mirror
Student Collaboration
The Mirror
Student(s) Involved
Antonio Piscitelli,
Sophia Godwin,
Kristabel Monye-Cole,
Florina Tania Filip,
Emmanuel Solate,
Samuel Ntekop Thaddeus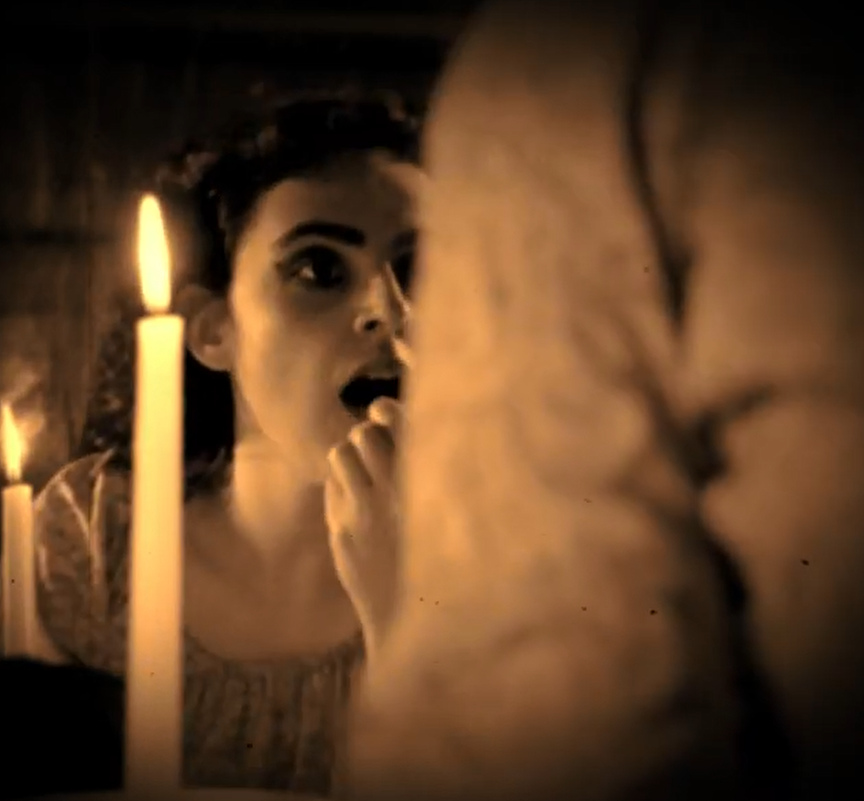 The Unexpected Visitor
Nuria Mayol Ricart
Film
The Unexpected Visitor
Overview
German expressionism film inspired in its movement talking about death and a women facing her fears to it. It was an individual project so I did all by myself, dircting, writing the script, designing the set and operating the camera.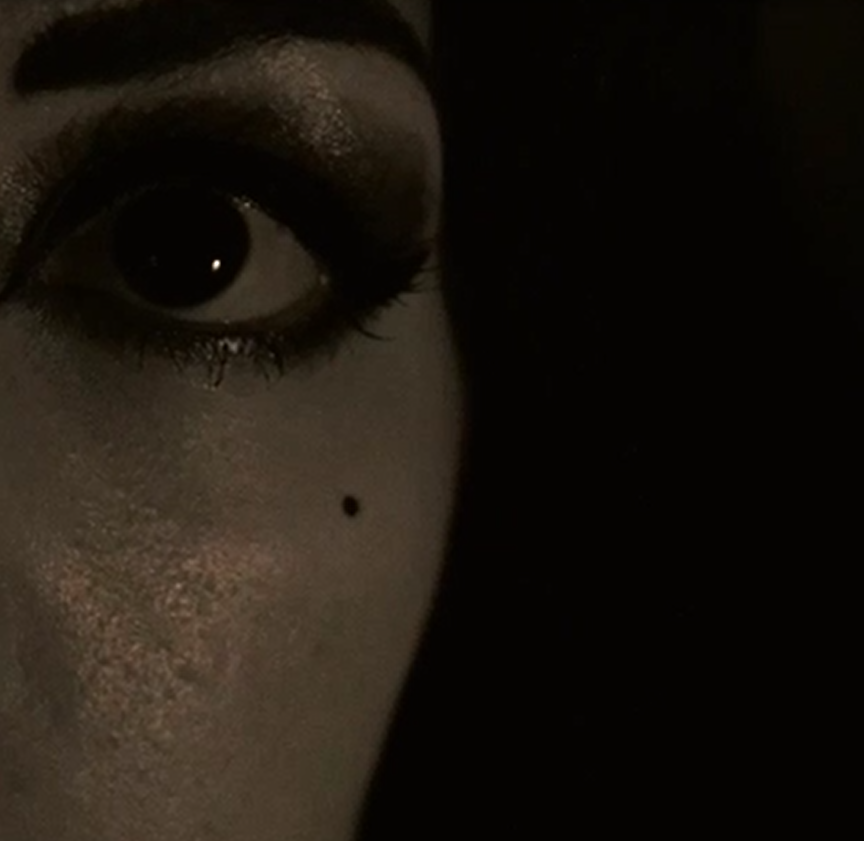 The Widow
Lewis Godden
Film
The Widow
Overview
A short German Expressionism film with aspects of modern horror added in and with gothic over tones. The film was written and directed by me for part of module I was studying at the time, I wanted the look of the film to be old fashioned but with modern horror audio and sound effects.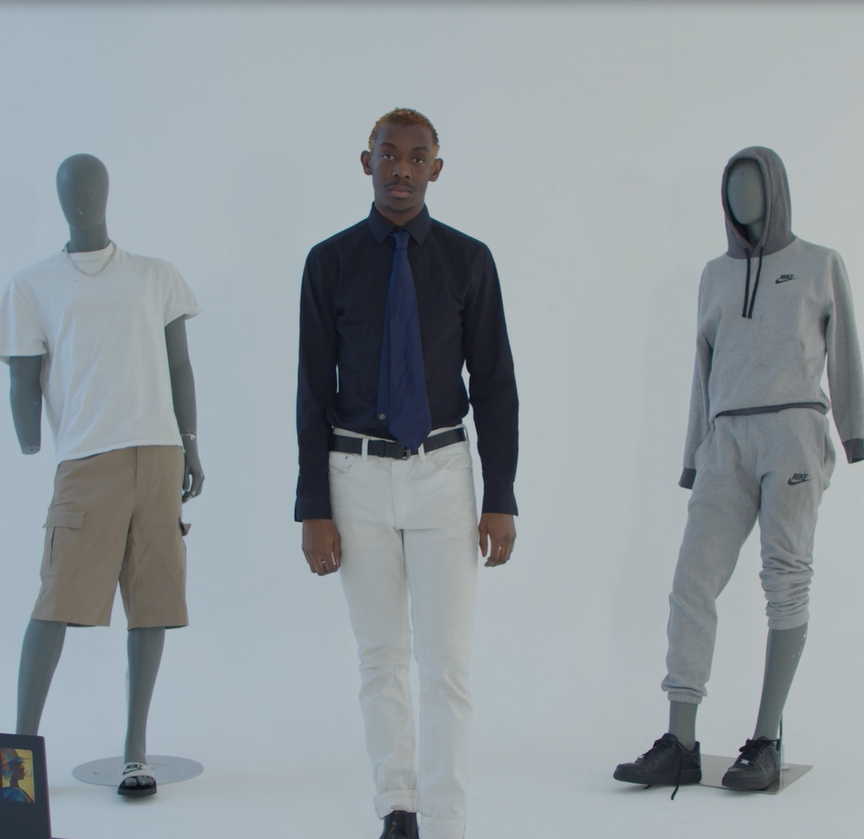 Thrive
Student Collaboration
Film
Thrive
Student(s) Involved
Asmar Bailey,
André Codirector
Overview
Poetic piece question traditional masculinity and how it has a negative impact on the modern man.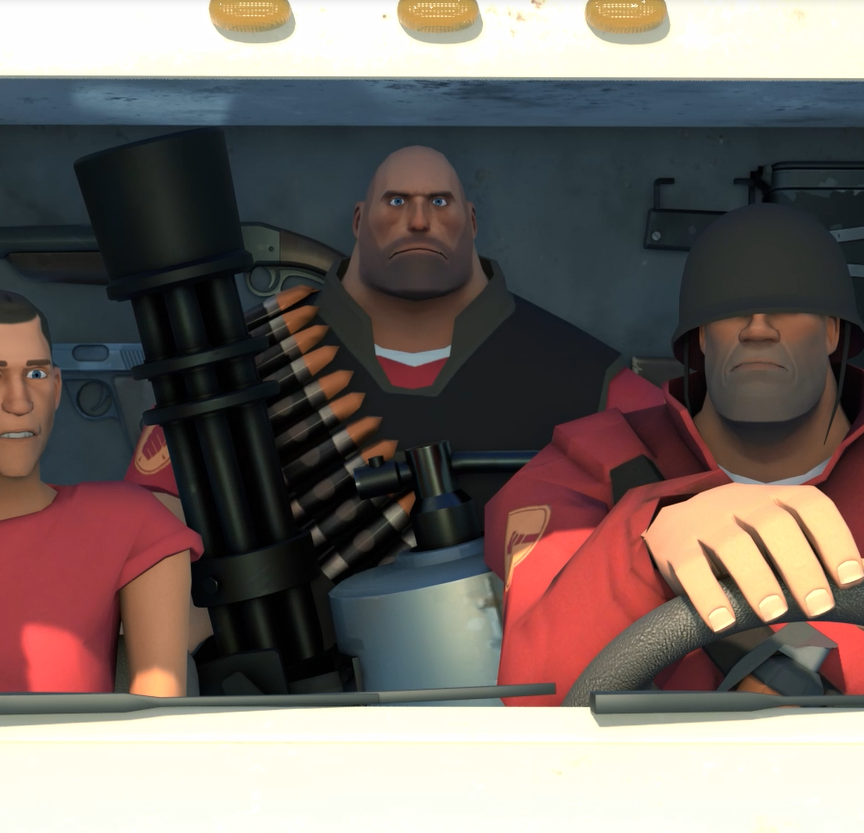 The Road Trip
Joseph Yabao
Animation
The Road Trip
Overview
Animation using Team Fortress 2 characters and dialogue from Dumb and Dumber and Ace Ventura. Joseph did the all of the animation, modeled and textured the van, and compositing and editing in After Effects.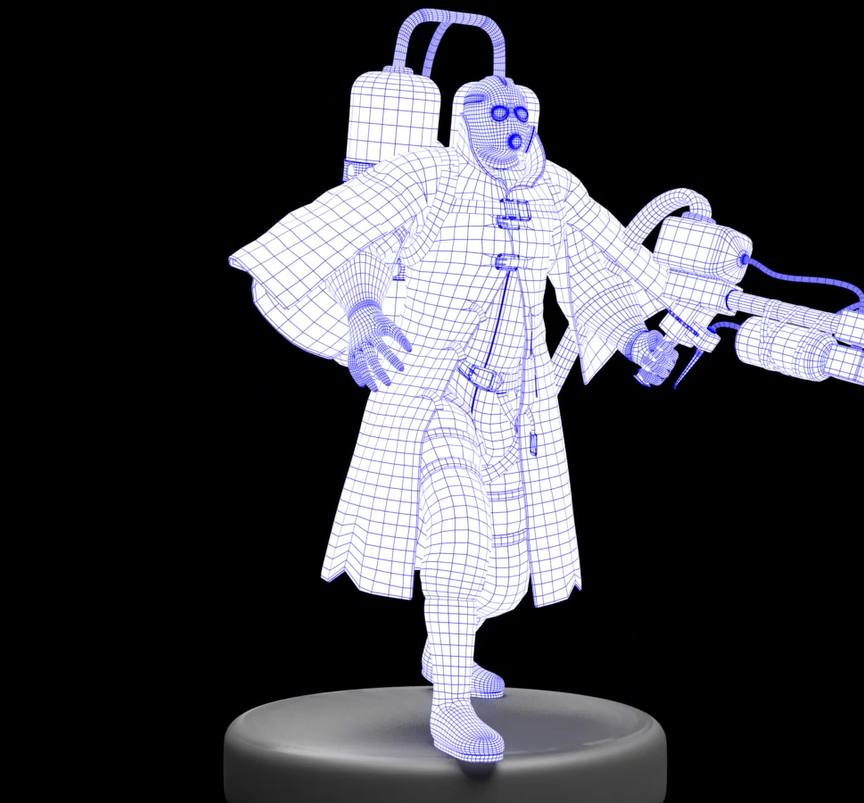 Werner 'The Exterminator' Brandt
Paris Vazquez
Animation
Werner 'The Exterminator' Brandt
Overview
The design, concept and final character is all Paris' work. Base model in Maya, ZBrush for details and substance for textures. Rendered in Maya using Arnold render engine.
Animalia Anarko
Henry Tribble
Games
Animalia Anarko
Overview
A multiplayer game where you play as a dual wielding capybara capable of double jumping and walking upright.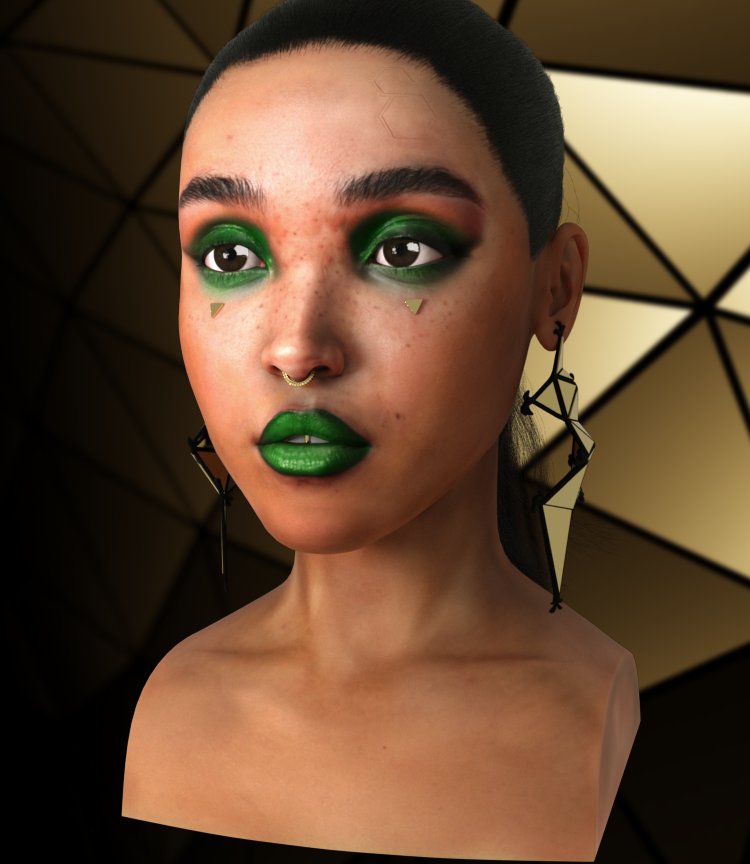 3D Head Sculpt FKA Twigs
Joseph Yabao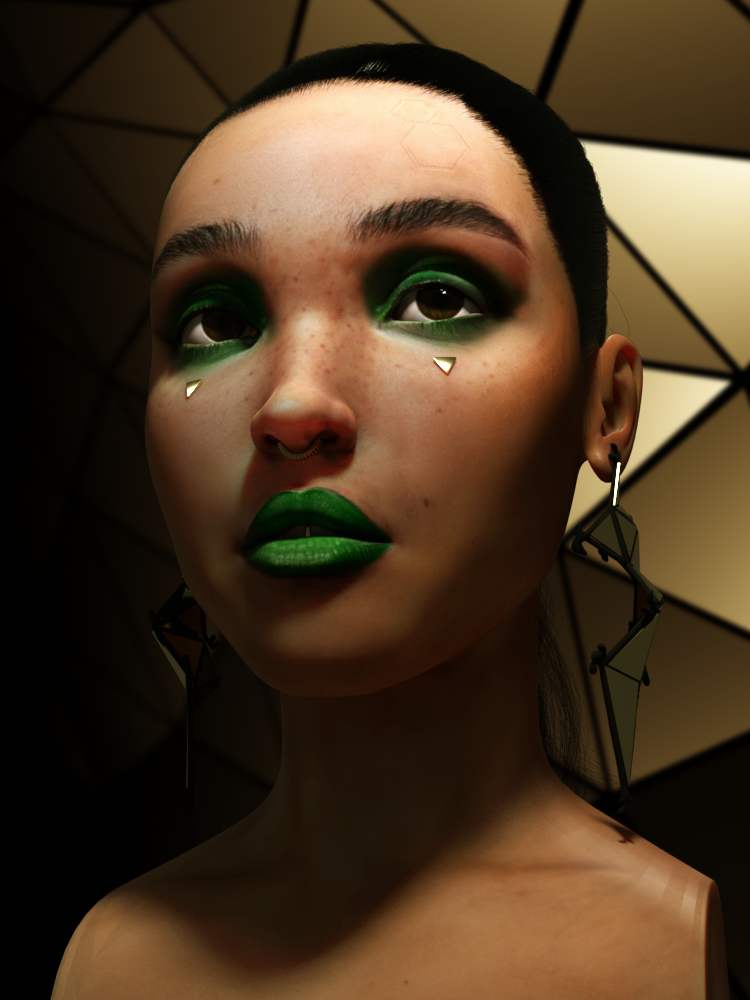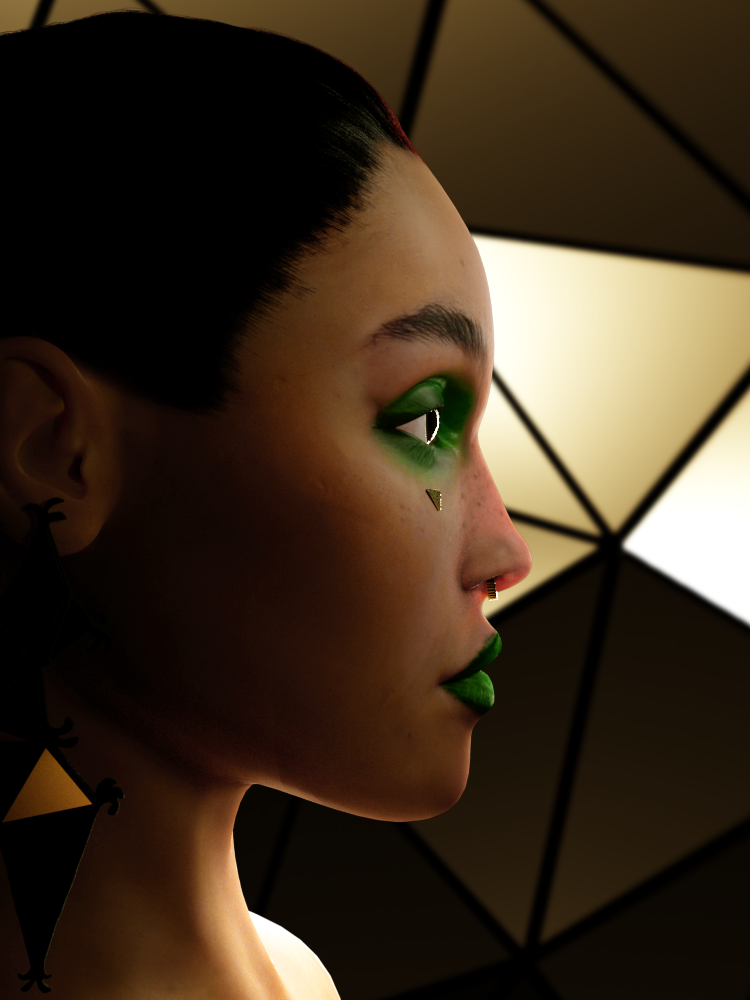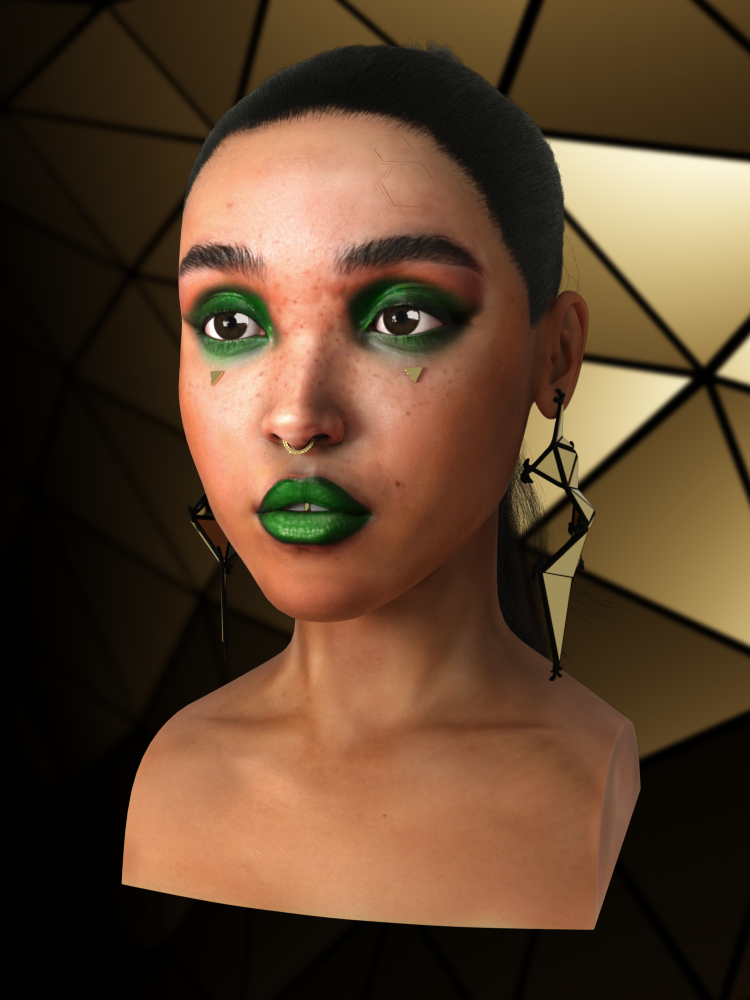 Animation
3D Head Sculpt FKA Twigs
Overview
This is head sculpt based on the singer FKA Twigs realised in the world of deus ex (video game). All work has been completed by myself. Base mesh in maya, sculpt in Zbrush, hair using Xgen. Rendered in Maya using Arnold render engine.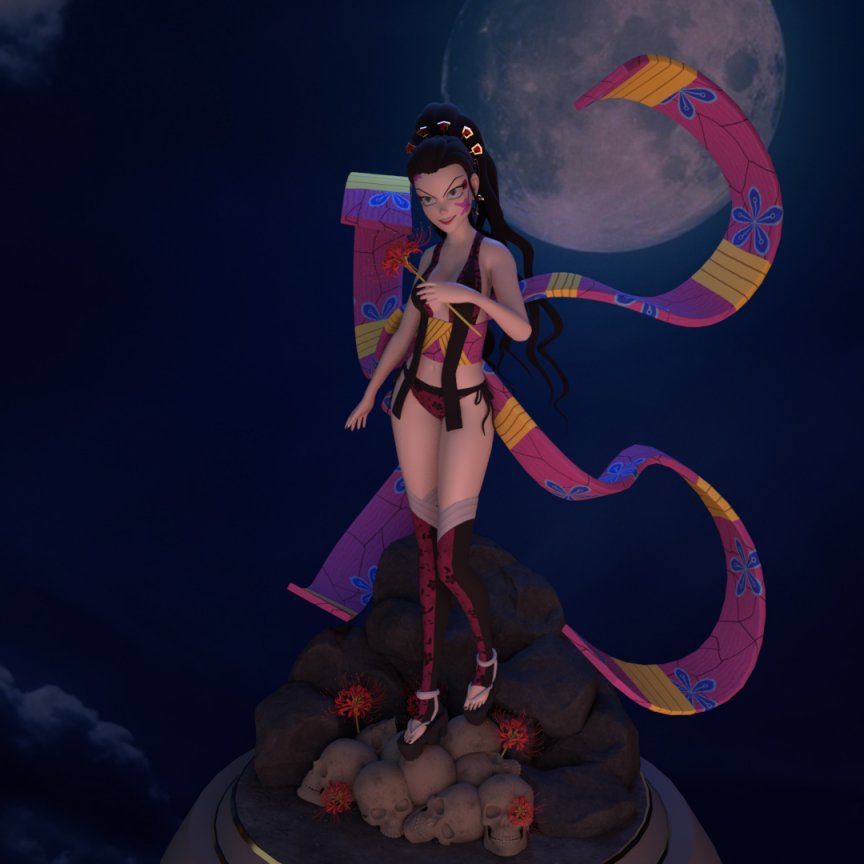 Daki 2D to 3D Character
Gabrielli Veronesi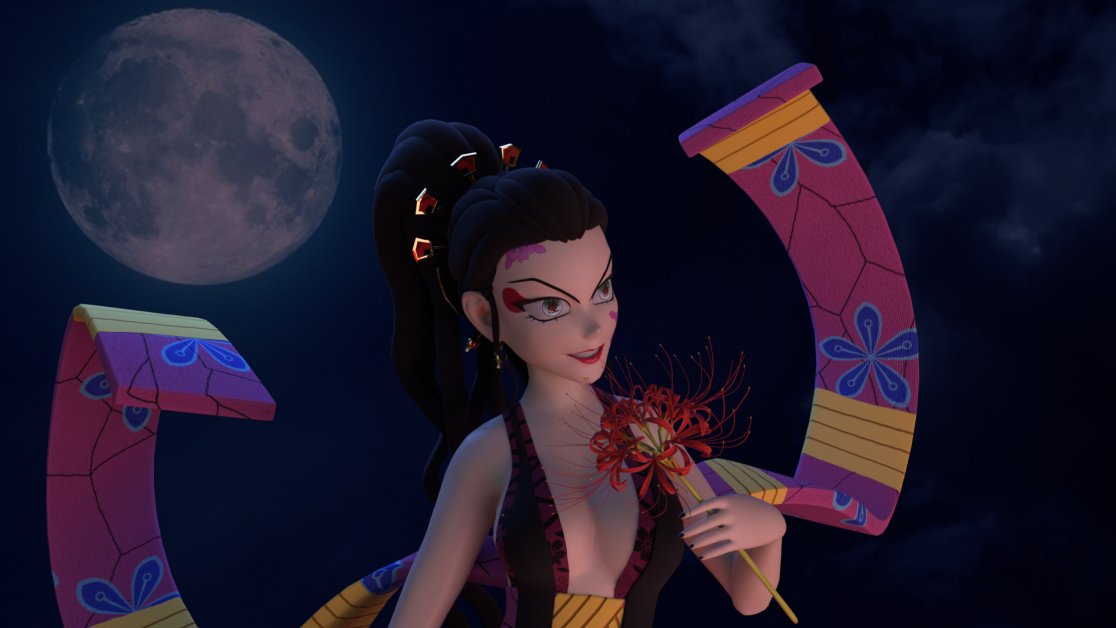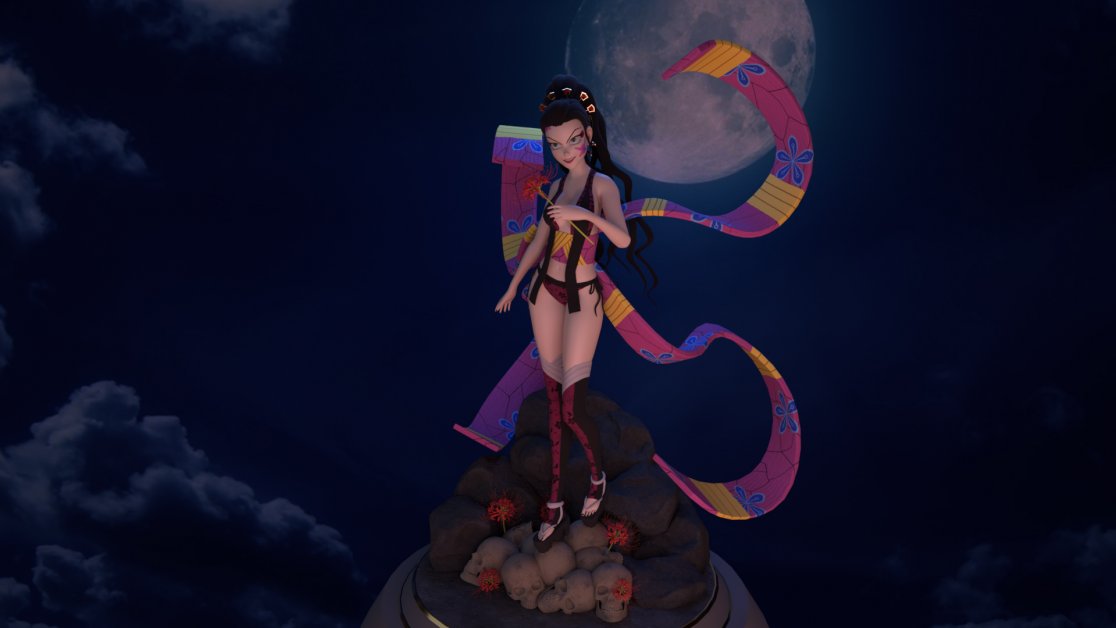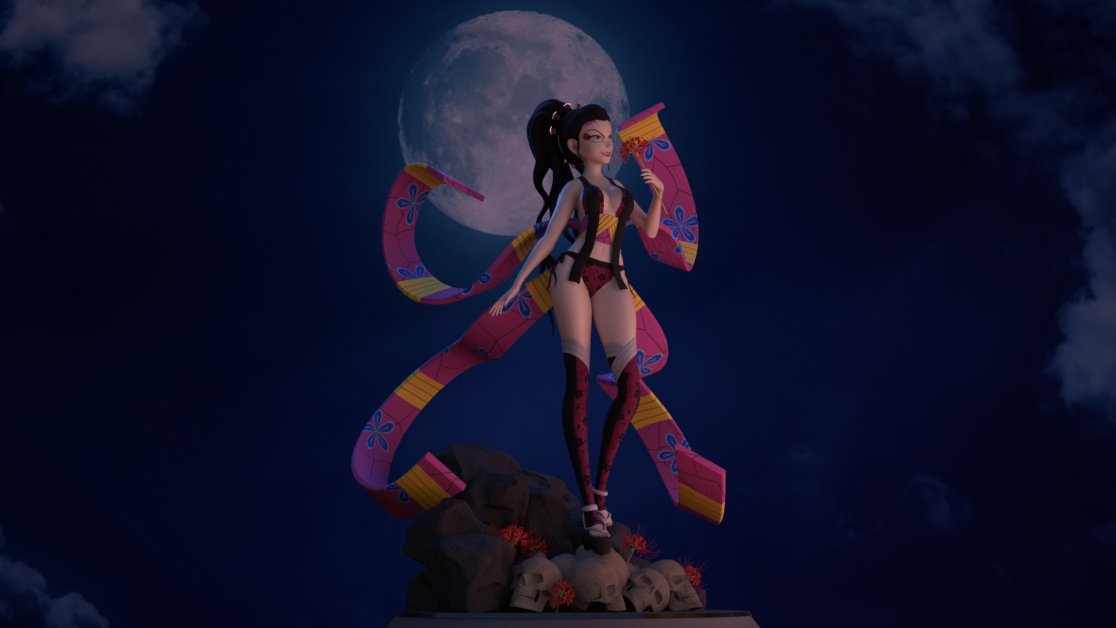 Animation
Daki 2D to 3D Character
Overview
In this project I converted a 2D anime character into a 3D model to be usable for animation. In this project, I completed all the presented work. In Maya blocking out the character, taking to Zbrush for sculpting. Retopoligising in Maya and then final texture work in Substance Painter. Rendered out in Maya using Arnold render engine.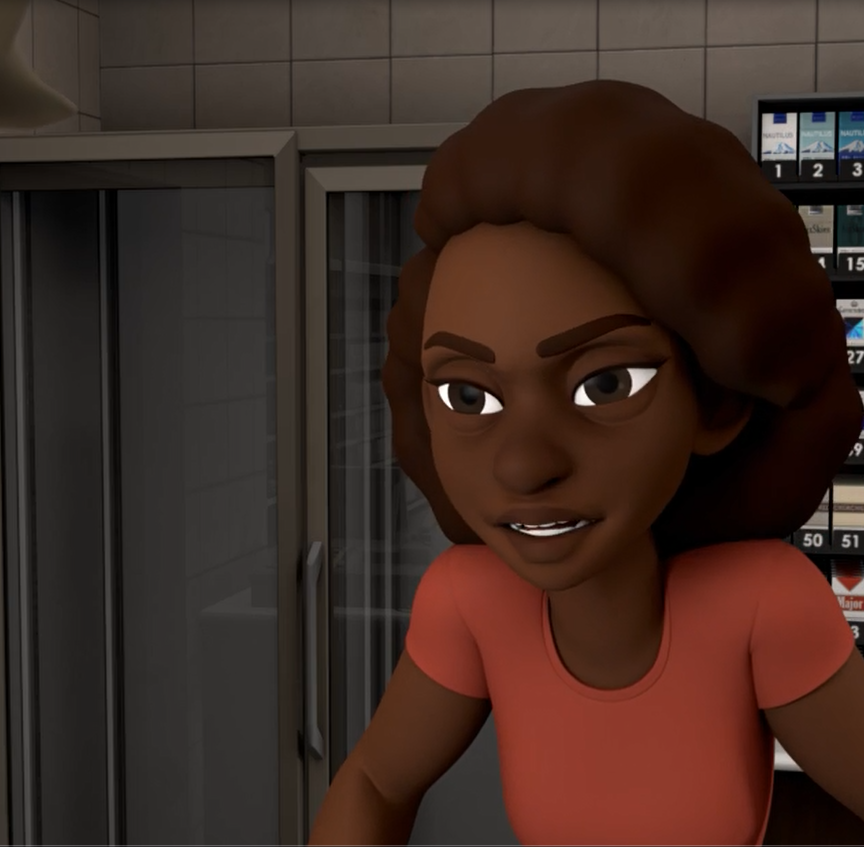 I Have An Exam
Quinn George
Animation
I Have An Exam
Overview
Animation of a scene from Superbad the movie. Rigs and assets sourced. Animation has been done using maya and rendered using Arnold render engine, composited in after effects.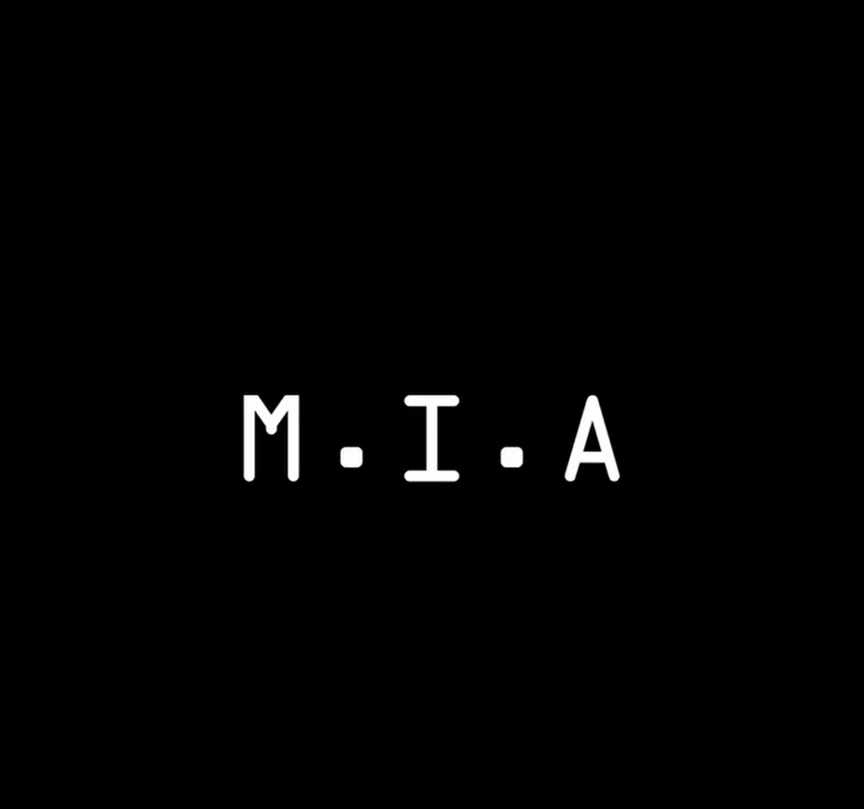 M.I.A
Student Collaboration
Games
M.I.A
Student(s) Involved
Henry Tribble,
Thorian Laasi,
Mark Mason
Overview
M.I.A is a fun, fast blast of a game with moments of downtime for strategic planning whilst trying to evade patrols of mysterious melancholic enemies, with a dark and mysterious atmosphere combined with a story subtly implemented to pique interest.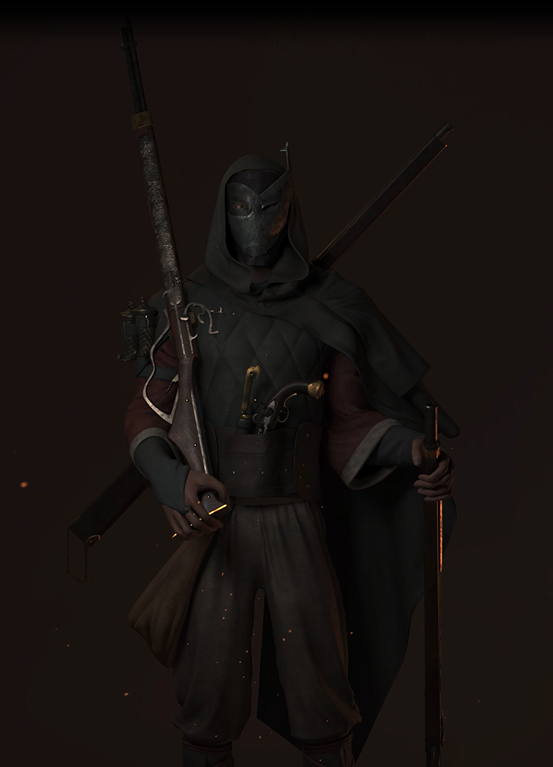 Nomad Sniper Qanaas
Wing Yin Au
Animation
Nomad Sniper Qanaas
Overview
For this solo project, Wing Yin Au wanted to use this opportunity to challenge my 3D technical skillsets on multiple areas, such as modelling, texturing and rendering.
Wing Yin Au chose to use an existing concept art to strengthen my ability to model more complex elements (combination of organic and hard-surface assets) as well as to prepare themselves to work in the industry as a 3D modeller.
Overall, Wing Yin Au was able to enhance my understanding on using different 3D modelling (Maya, Zbrush, Marvelous Designer), texturing (3D Substance Painter) and compositing software (After Effects). As well as established a personalised working pipeline for creating complex assets. Although there were many trials and errors throughout this challenging journey, Wing Yin Au really enjoyed the project and hopes to use this experience to create even better and more refined work in the future.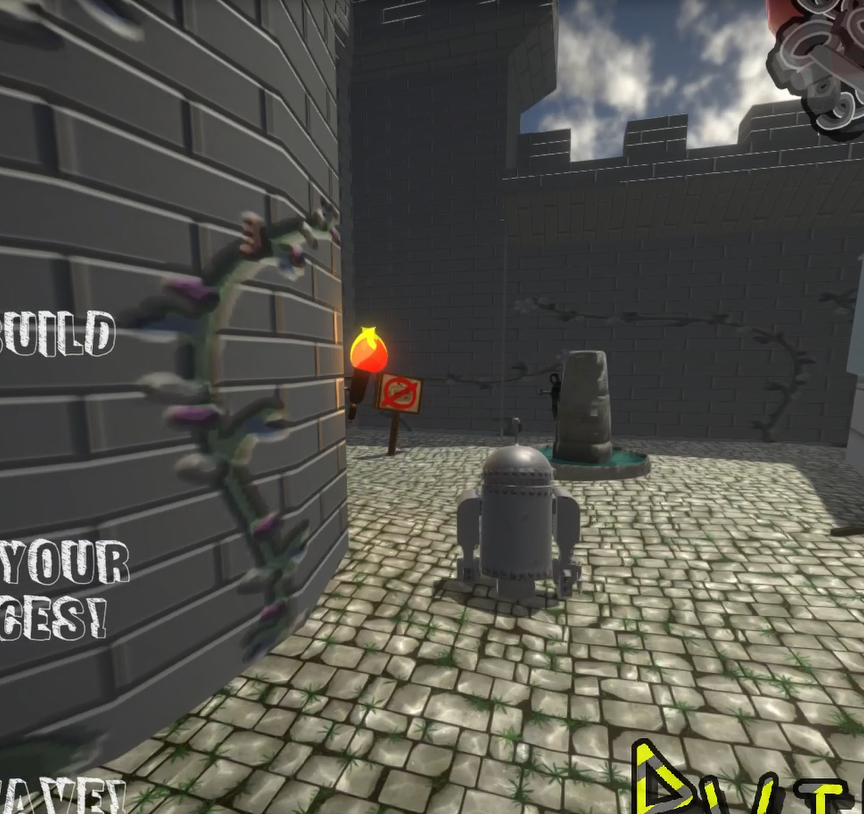 Scrap Defender
Student Collaboration
Games
Scrap Defender
Student(s) Involved
Henry Tribble,
Christian Freeman,
Marco Disumma,
George Petrakis
Overview
A web tower defence game aimed at younger audiences with a cheery style and cartoon inspired gameplay.
Henry Tribble – Project Lead, Programmer, Artist
Christian Freeman – Lead Programmer
Marco Disumma – Lead Web designer, artist
George Petrakis – Programmer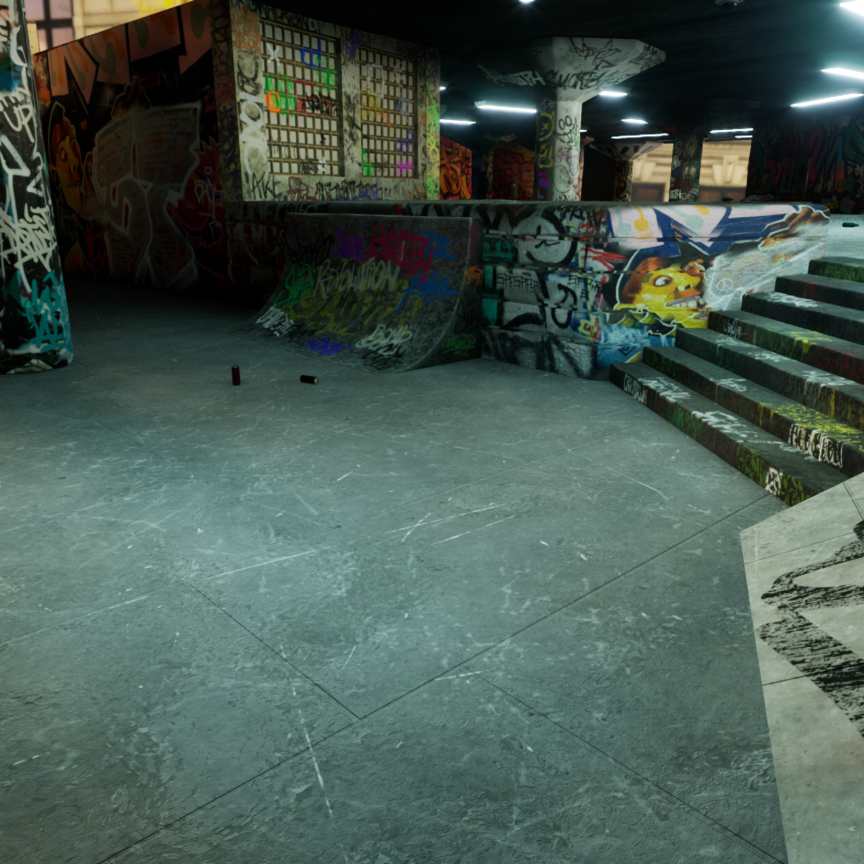 Southbank Skate Park London
Luis Lopez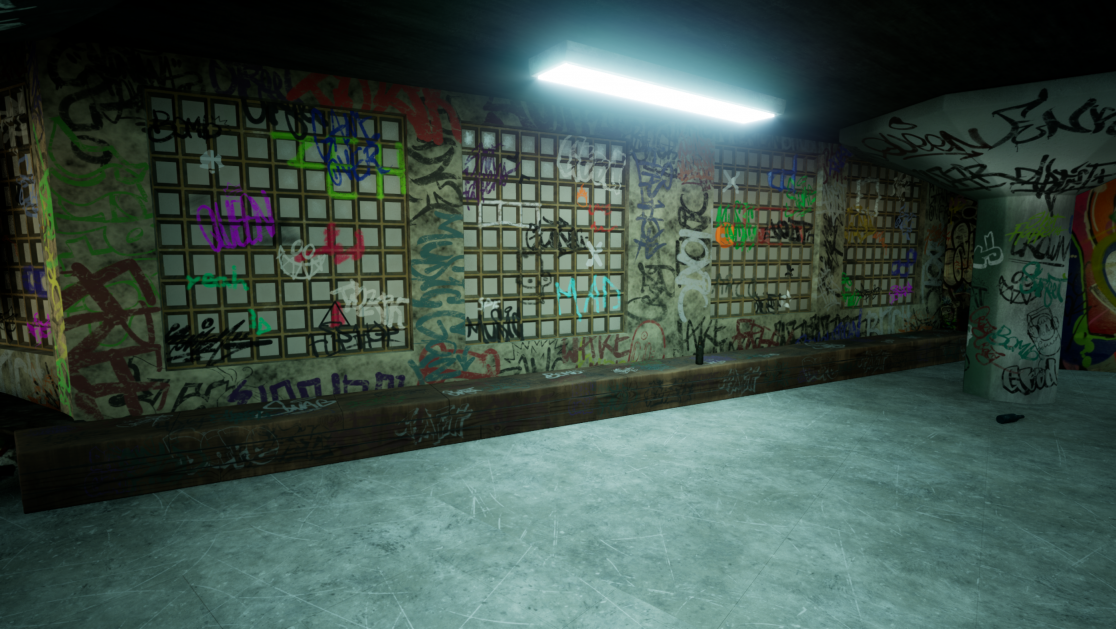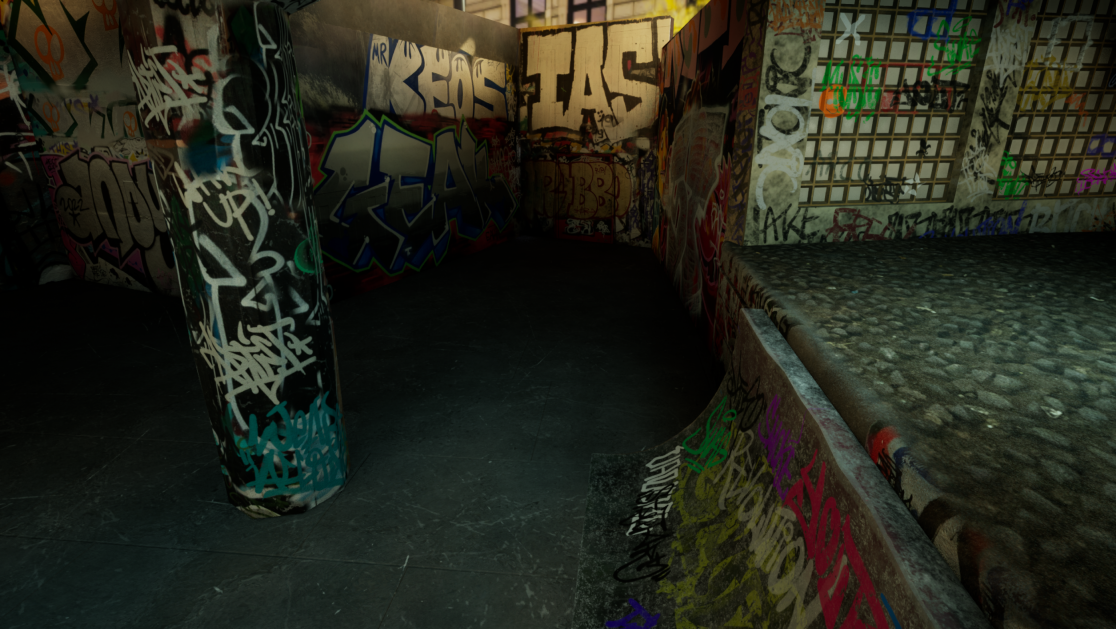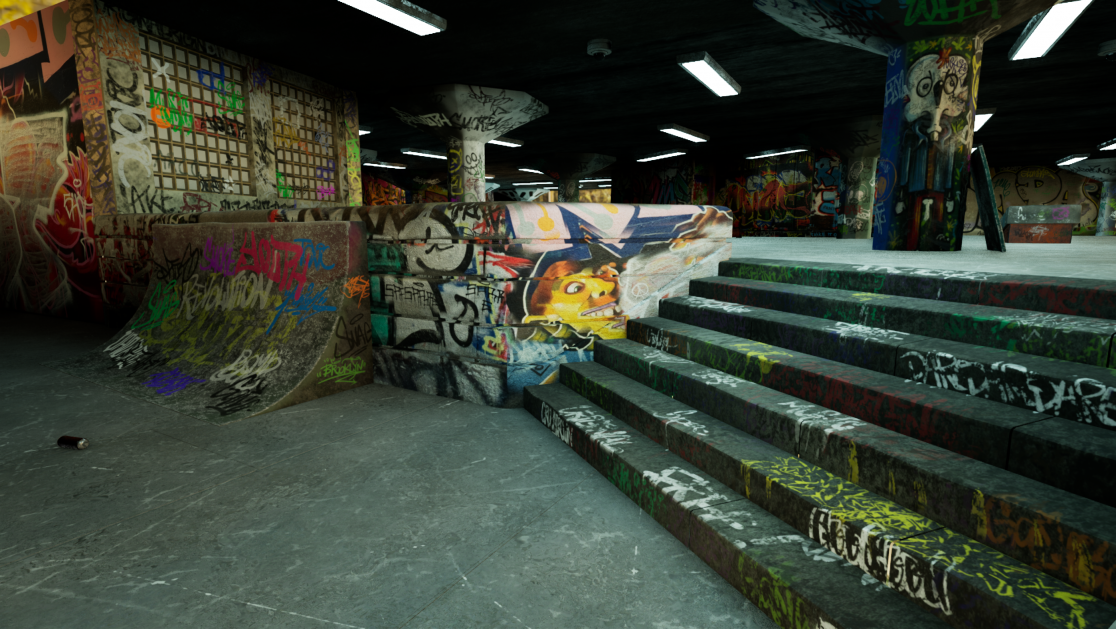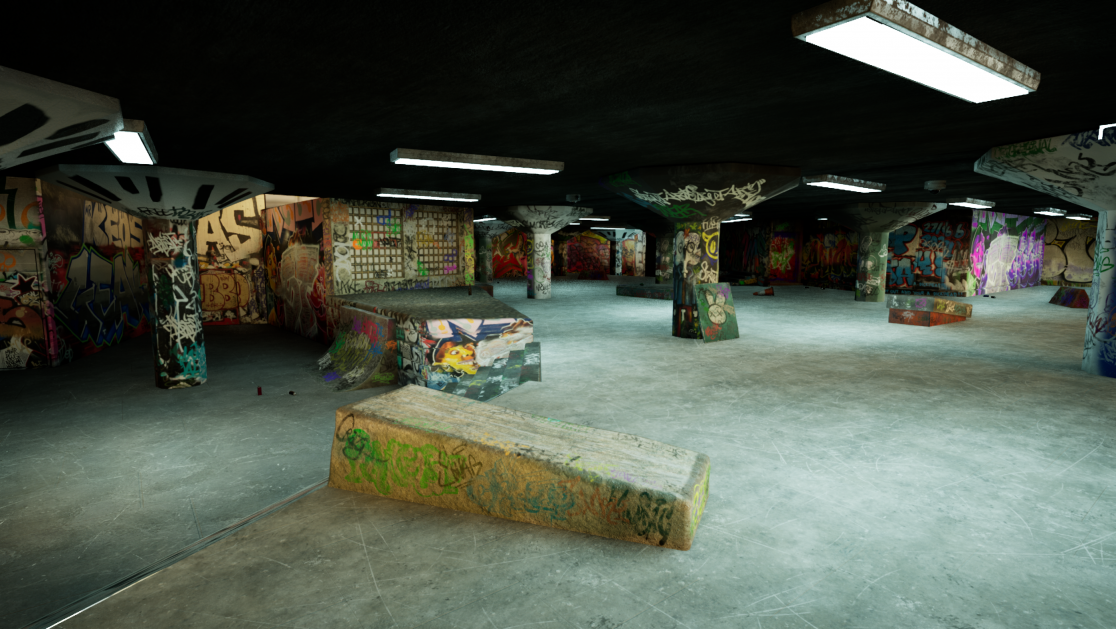 Animation
Southbank Skate Park London
Overview
For this project, Luis fully modelled, textured and built this real world environment in Maya and Unreal engine. On location photographs taken of key graffiti art and use of a graffiti texture pack along with all of Luis' modelling and world build in Unreal engine.
Poseidon's Trident
Oskar Langley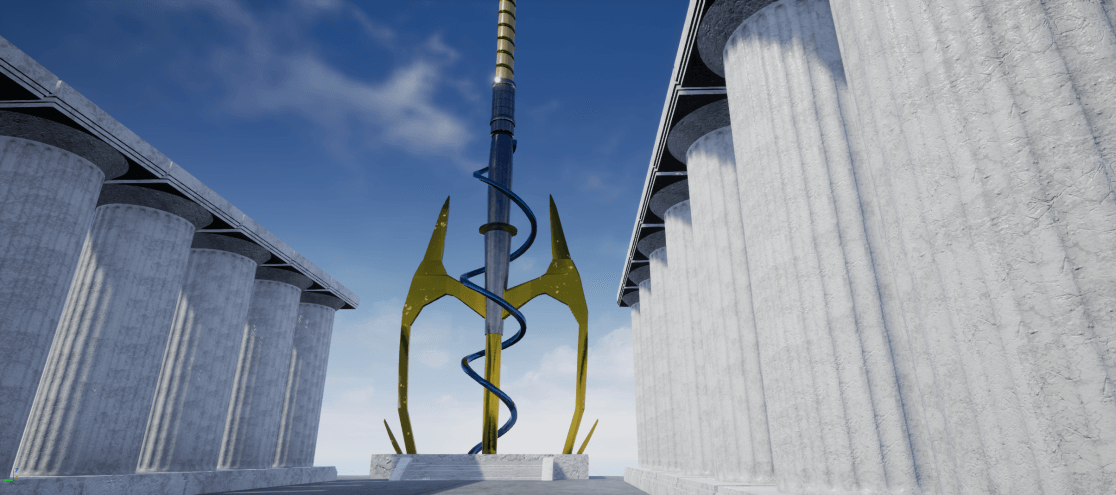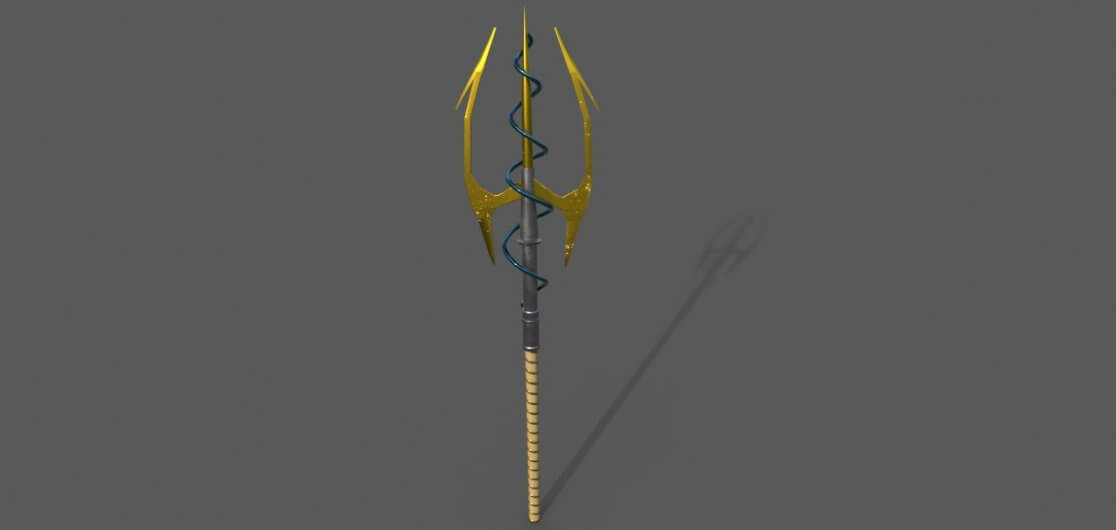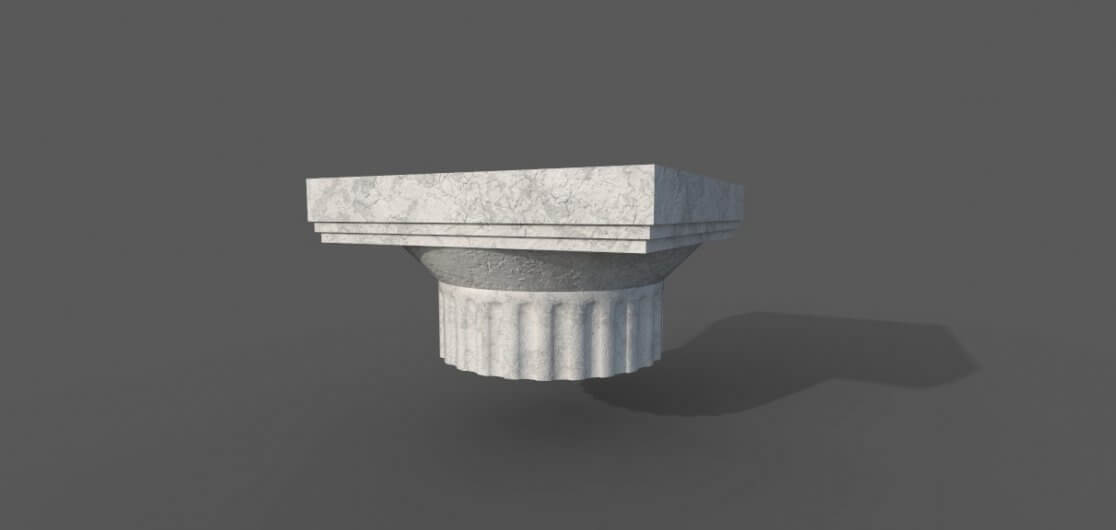 Games
Poseidon's Trident
Overview
This is an Unreal Cinematic. Oskar developed the concept, modelled all the assets and textured them himself. Oskar was looking to do a simple scene, focused around a large, godlike weapon with similiar textures used on the remainder of the scene. Oskar modelled all the assets used in 3DS Max from scratch, textured them in Adobe Substance Sampler & Painter with assets he developed to then export them into the Unreal Engine 4. Within Unreal, Oskar had to arrange the scene, the lighting and animatics.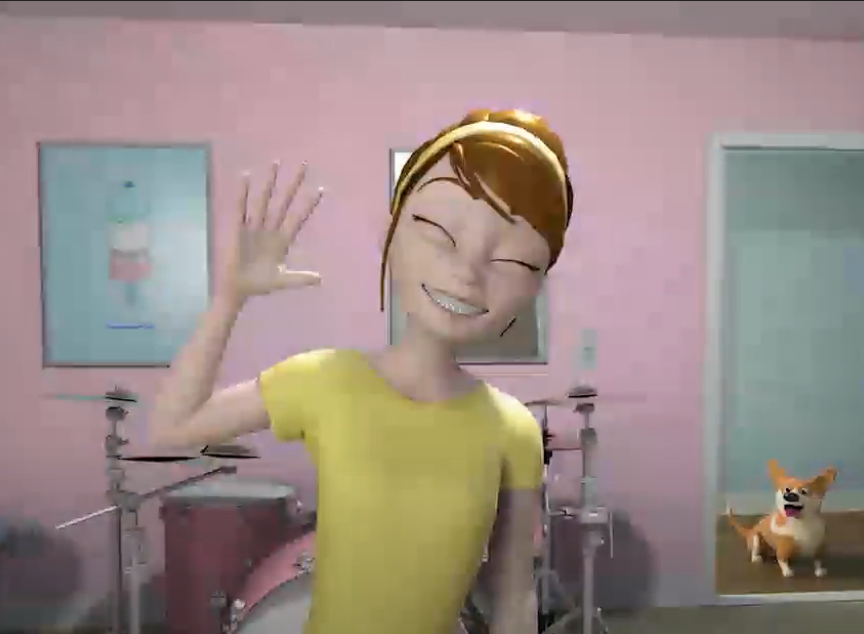 Metal Mary
Joseph Yabao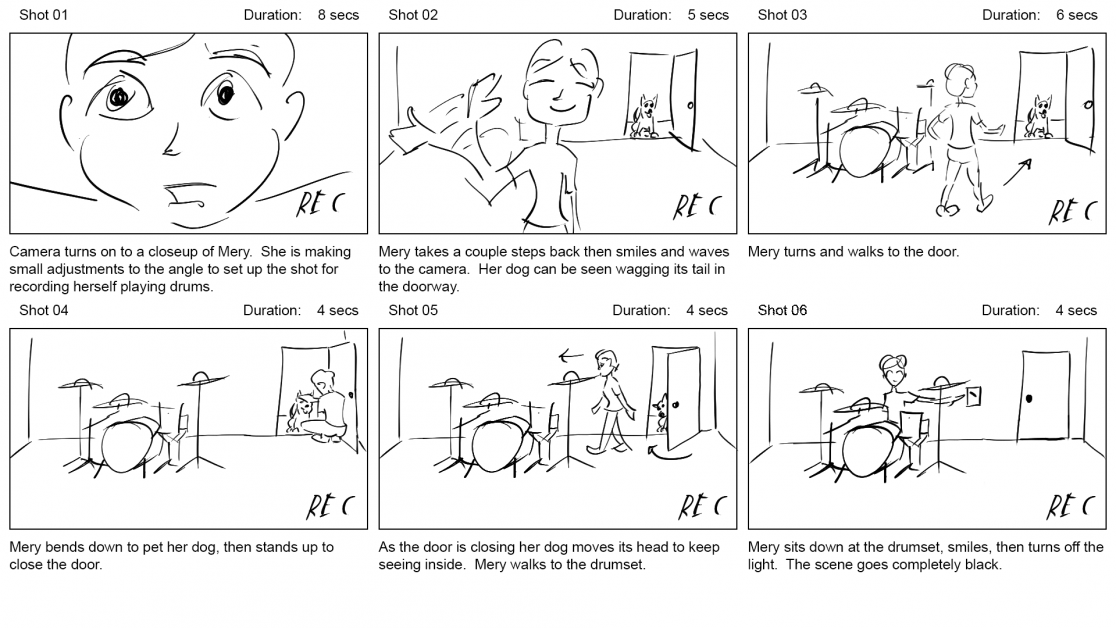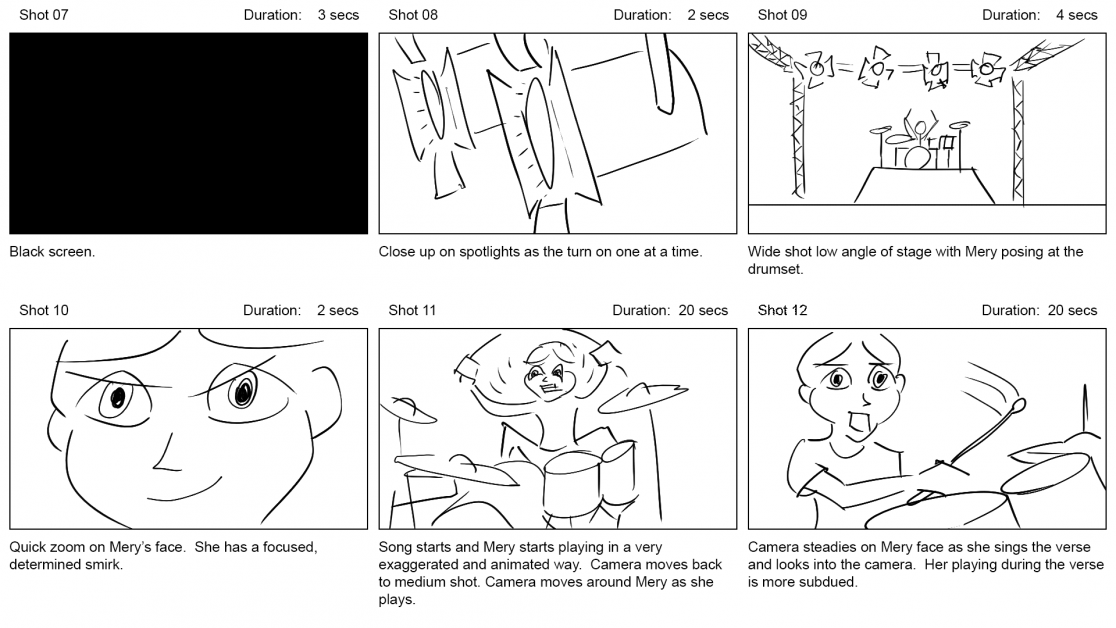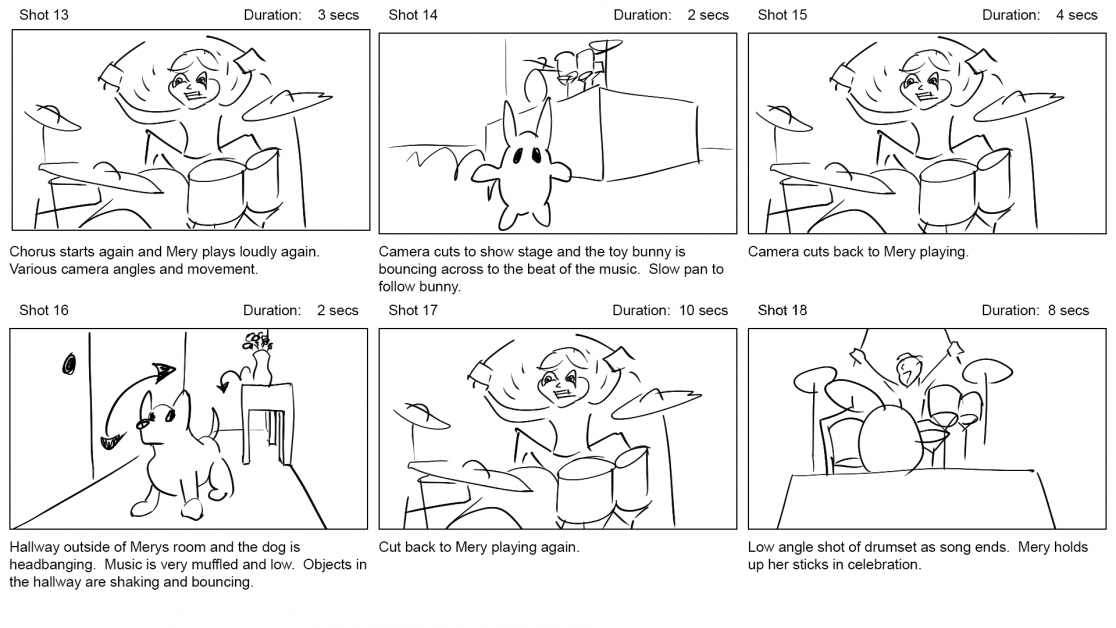 Animation
Metal Mary
Overview
The character rigs have been sourced. The rest of the environment has been modelled and textured by Joseph. The scene has been built in Maya and rendered using Arnold render engine. All modelling and animation has been done by Joseph.