Kyle Anderson is an SAE Glasgow Music Business student. He talks to us about SAE, the course and working with musician Charlie Baker.
Why did you decide to do a degree in Music Business?
After taking redundancy within banking after 10 years, I wanted to move into a career path I would enjoy and music has always been a passion of mine. I felt the degree would give me the knowledge of the industry
What made you choose SAE?
The length of course was a bonus for me being a 2-year accelerated degree as opposed to a 4 year one that allows for you to gain the experience and industry contacts a lot quicker. The experience within SAE was evident from an initial open day at the Glasgow Campus.
How did you and Charlie Baker end up working together?
As part of my music business module, I had to approach an artist and arrange for them to record a track within an SAE studio, working alongside audio students to facilitate this. The module set up the marketing plan and recording of a track getting it ready for release. Charlie and I worked really well together and he ended up releasing the track he recorded "Better With Me". From then we set in place a formal contract (contracts were covered in a law section of the module).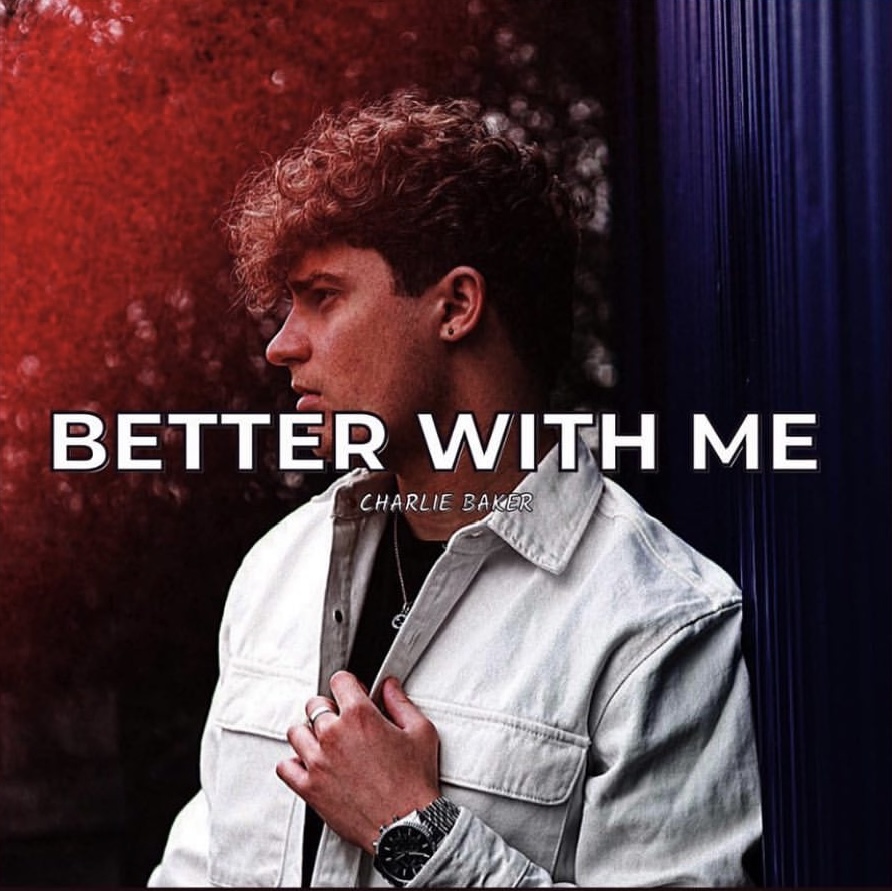 What was recording a song on the SAE Glasgow campus like?
Due to covid most of the world was working remotely at this time, this ended up being the best option as I am based in Scotland and Charlie is based in Essex. I arranged for Charlie to go into the SAE London Campus with a London Audio Student and kept in touch throughout the day and worked alongside Charlie and the engineer (Harry Tremlett) to come up with the best version of the track. The track was released and within a day of uploading to BBC Introducing received airplay via BBC Introducing Essex. The track received airplay across stations in the UK, Europe, America and Australia.
Moving on to Charlie's most recent track "Didn't Know" (stream here). This followed a similar process this time working with Sahir Kabani (London Audio Student). I think this highlights the versatility of SAE and a key point for working within music – networking and collaboration.
What do you enjoy most about your degree and time at SAE?
The real life experience of getting a track ready for release and supporting an upcoming artist pursuing their career in music. Further to this, I have begun an industry placement working with the organisers of the Riverside Festival in Glasgow. Overall there is such variety within the course, that it opens up so many career options.
What would you say to someone considering applying to SAE?
Do it… the experience of the lecturers and the connections you make during your course are invaluable and will set you on the right path for life after SAE.
Do you have any upcoming projects?
As mentioned Charlie's second single "Didn't Know" was released on Friday 21/1/22 , the aim is to achieve the same level of radio play across and surpass this. His third single is due for release in February and the focus is to work on that release.
The industry placement with Riverside Festival will also be an exciting opportunity for me to gain first hand experience of the running of a festival and all that is entailed with marketing, branding and organising the festival.
What does your dream career look like?
As I have started within Artist Management it would be continuing with that path and potentially exploring releasing some music myself via the knowledge gained in an electronic music production course.