Could you tell us a little bit about yourself?
I am Marie Wahrn and I am a Finnish music and audio producer based in Glasgow. My music does not have a plan, I just create music that I feel like creating at the moment. One day I will make ambient music and the next day I will make electronic music or rock music.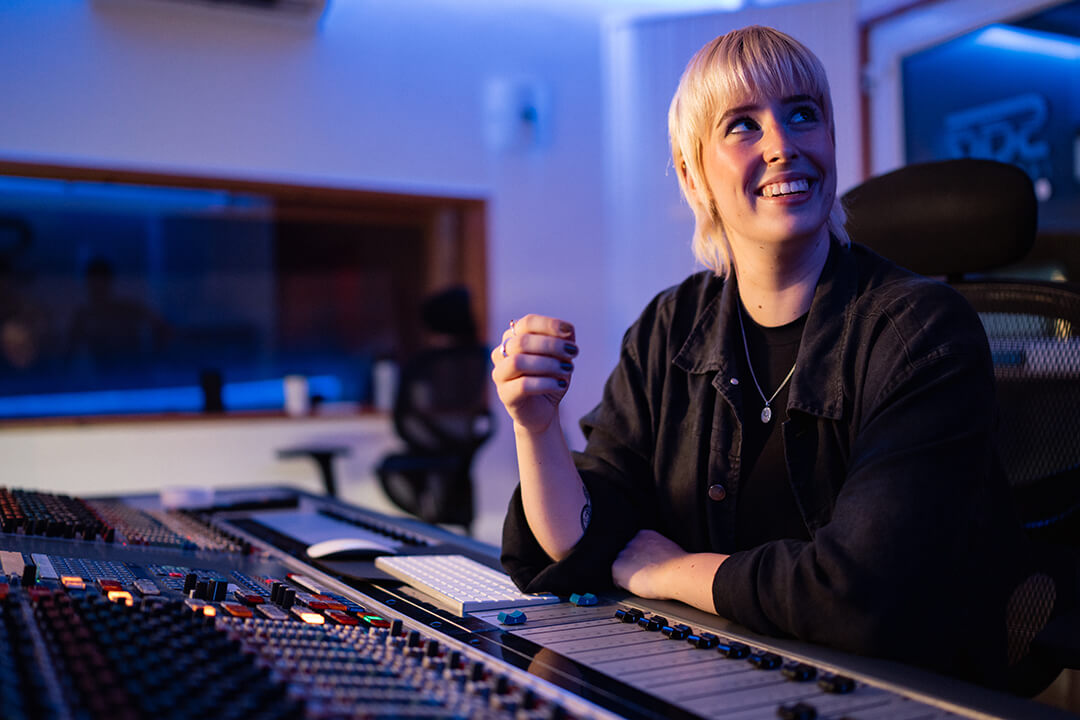 SAE Institute
What was the inspiration behind Fly Away?
The inspiration behind Fly Away was to create a techno track that would feel like the first track you hear when walking into a club. The heavy kick slowly coming into the track like walking down the stairs and slowly starting to hear more and more. The lyrics have a free flow to them that makes you feel like you can get lost in the music.
What was the recording process like?
Most of the music in this track is electronic so it has just been me and my laptop in my room making beats and melodies. The only recorded part is the vocals that were done in just 2 takes of Zannah Halsall improvising. All the lyrics have been improvised by her in the moment to create that free flow. After recording the vocals I used the Waves Ovox plugin to create some strong effects on the vocal to fit the track.
What were the biggest challenges you faced during the writing and recording of Fly Away?
The biggest challenge when recording Fly Away was to stay in the genre. Since I make multiple genres of music I was always pushing the track to another direction. I also struggled with creating synths that I like since I had a clear image in my mind of what I wanted but it could be tricky to create that.
SAE Institute
What were the three most rewarding moments of writing and recording Fly Away?
The first rewarding moment was when I heard the track with the vocals finished for the first time. When all the pieces are together in a track it makes you feel that your idea is finally something people can hear in the world. The second moment was when I finished the mixing and mastering for the track. Since it is a low frequency heavy track it was important to get all the instruments heard in the track with the heavy kick. And the last moment I would say is when I could see the single in Spotify with its own cover art. For a long time I imagined that I did not have the skills to make my own music but I have proven myself wrong. I used to have a view of needing to make music perfectly but that is not possible to do. All you can do is make music that you like.
Do you have any plans for future projects?
I have loads of future plans. I keep making new music all the time and there is a new release on the 29th of April that is a jamming session with two of my friends and an indie pop song will be out at the end of May. I have more songs that are almost done that will be released later on.
What advice would you give to aspiring songwriters and recording artists?
My advice would be to be creative and have fun with making music without always thinking about the technical part of it. Do have the basic knowledge in recording and songwriting and keep it in the back of your mind but do leave yourself the freedom to do what you want. Sometimes you can get stuck on thinking things need to be perfect when they really don't need to.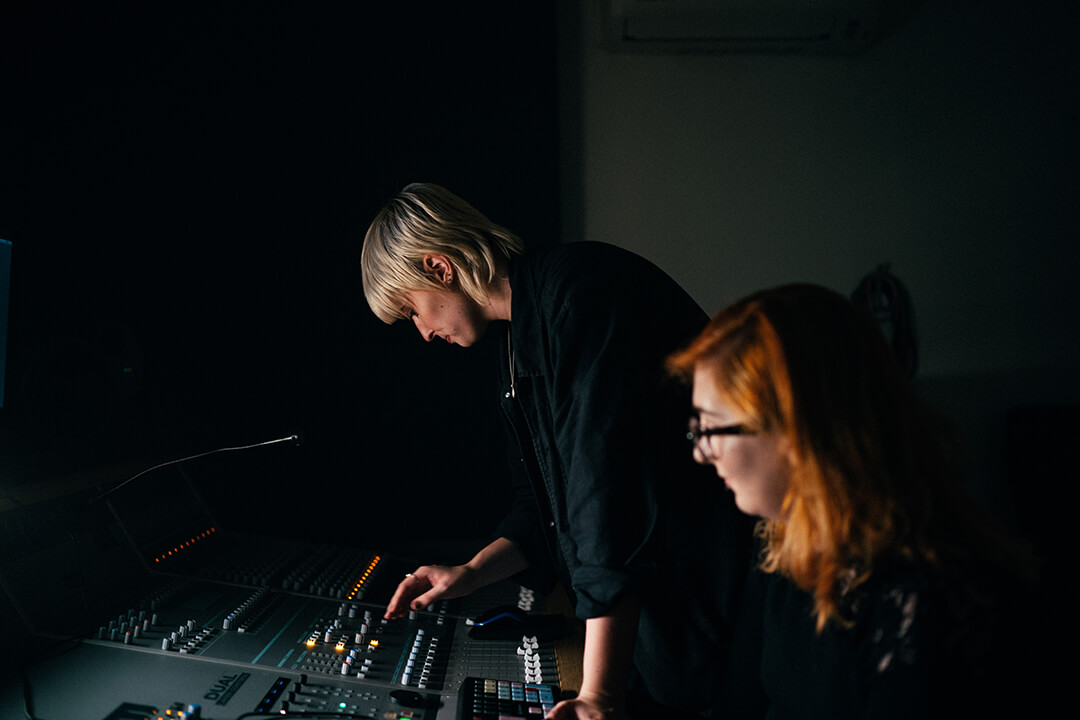 SAE Institute
Can you tell us why you picked SAE Glasgow to study audio engineering?
The reason I picked SAE was because I knew for a long time I wanted to do audio production. But in Finland (where I'm from) there isn't that many options for that nor any good ones. So from just looking for schools abroad SAE had good reviews and seemed like a place where people knew what they were doing. The possibilities for networking with different creative industry people seemed like a good plus as well.
What advice would you give someone who is looking to study audio engineering?
Stay open to everything you learn. Things you learn in film sound design might help you in the future in music. And be nice to people, it will help you in the long run.