I'm Rea Fortis and originate from Luton but have found a permanent home in Liverpool as I came to study at SAE. In my spare time, I like to train for long-distance running, record local bands and go bouldering!
My favourite three artists at the moment are Spilt Milk Society – I had the pleasure of sharing a stage with them at Sound City earlier this year – they are mesmerising to watch. Breakbot is a French disco-funk artist who has brought out some new music lately, so I've been enjoying going back and listening to him. Lastly, my love for electro-swing has been reignited so I'm revisiting a lot of Caro Emerald at the moment.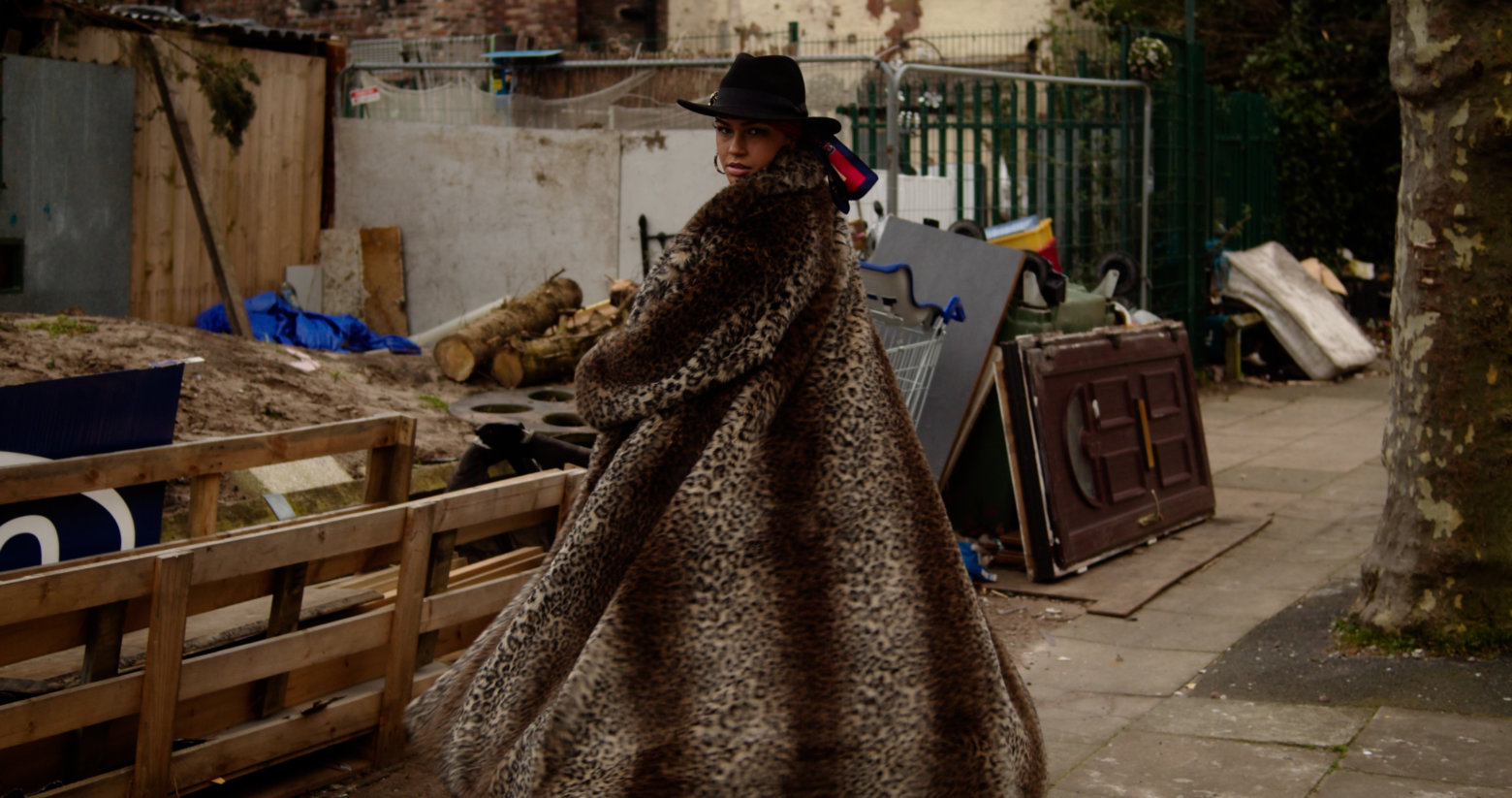 My music has taken a long journey: I've been a classically trained pianist for 15 years but started out making lots of dark synths and tropical pop as that was the only genre I know how to create at the time. As my musical taste has changed, so has my genre, and I've branched into Bossa Nova, hard trance, nu-jazz, and postmodern classical. It's a broad spectrum that often reflects what I'm listening to at the time and will influence the next project.
Often I enjoy concept albums and cinematic music videos, so in the conception of a song, I often think "how would this look?". Tarantino is my muse for creating moods and feelings using songs in films, so usually, I try to have a narrative or theme that I want to explore in my music.
Giungla (pronounced Joon-gla, Italian for jungle) is my debut single and was a complete accident! I've been recording live instruments and foley to use in my songs so it was a shock to me when I created this and kept adding more and more elements to where it is now. The recording was an almost effortless process – for something I had not intended to create, I incorporated more automation than all my previous work combined! I used it as part of my ASP (advanced specialised project) module where collaboration was essential in completing the project. Once the song was finished, I worked with a film student to create sets, set up lighting, and record the whole video. He was incredible to work with. I wanted to link it back to the area I live in, which is full of abandoned houses and buildings, which also related to the lyrical content of the concrete jungle, alongside my 1920s visual fantasy in the costume department. I wanted to highlight the derelict areas as there are so many which have been left in disrepair.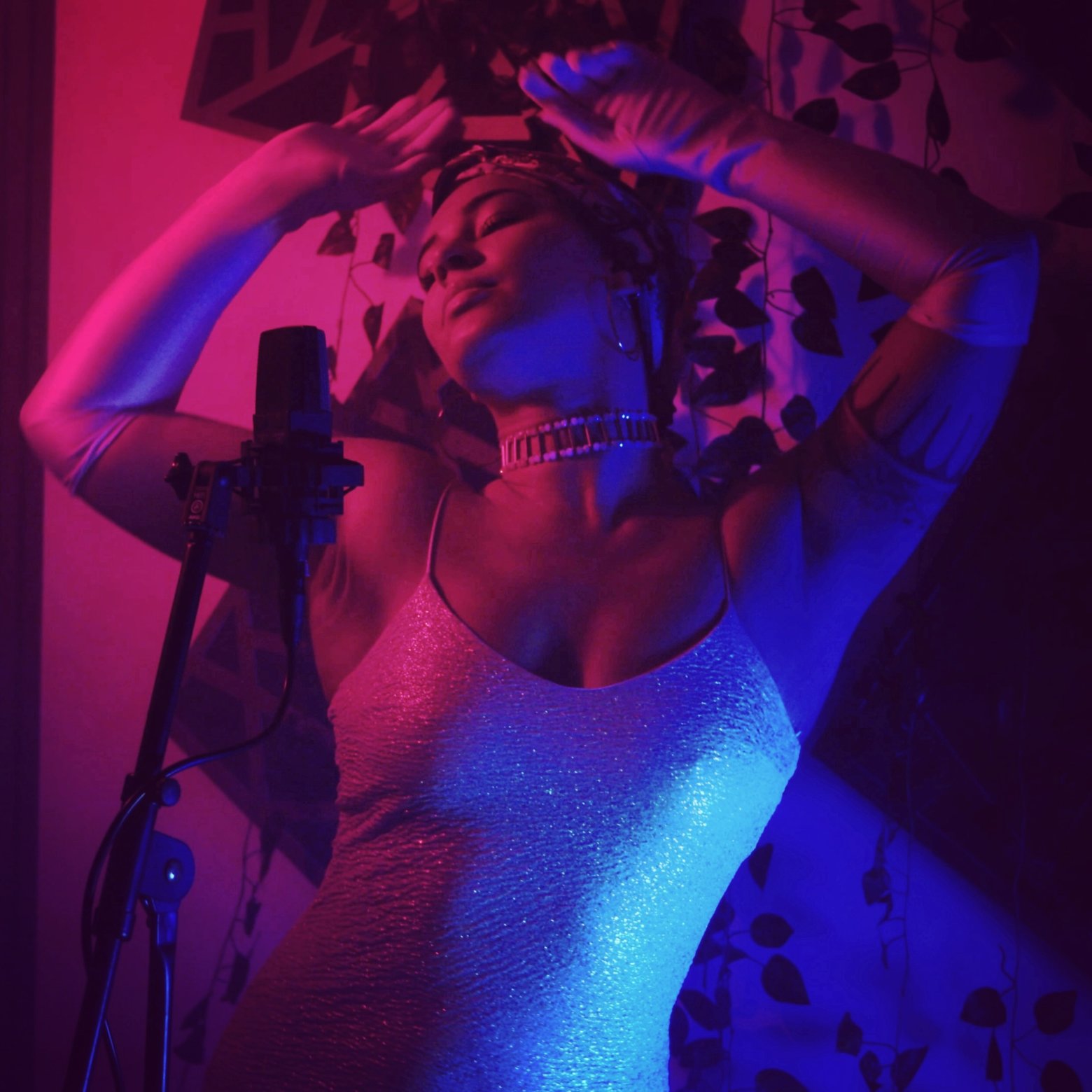 After completing this, the best advice I have for someone directing their own music video is to create a storyboard and see how well it matched your theme or lyrical content. Go on location prior to shooting to get a feel for the environment, you may find a different angle that works better than what you originally intended to go for. Also, I think it is very easy to get caught up in the idea that you need to have state of the art (and expensive) equipment to look as professional as possible, which often leads to creatives not wanted to execute their ideas. My project was fortunate to have help from a technical standpoint so that was one less worry to consider. I think it is best to go for it with what you have now, upgrades can always happen in the future and I enjoy looking back at old projects and seeing how much I've improved since.
In the past, I have either directed music videos or featured in them – never both! So being in charge of lighting, positioning of supporting artists, choreography, angles, type of shots while also being in front of the camera was quite the challenge! It did take away some of the fun element as the responsibility was solely on me to get the right shots, but next time I will be more prepared with where to prioritise my energy.
The most rewarding part of this whole process is now having material to show people when they ask what I have released. Knowing that I made every decision for this project and it turned out the way it did has been phenomenal and exciting for me – it has put into perspective how each element supports the other: marketing, promotion, recording, filming, editing, distribution and I have learned a great deal from my debut!
Studying Audio Production at SAE has been a great experience and I'm coming towards the very end of my time on campus. Looking back, I chose SAE because of it's specialist nature and being a mature student returning to education, I didn't want to go into a heavily academic institution. The best thing is all the connections that I've made in my short time here – from friends, work colleagues and prospective clients who wish to record in my studio sessions. Anyone considering SAE, please check out your campus of choice and get to know the city you're in too! It's intense – you get out what you put in – before you know it, your skill set will be upgraded for the better.
FIND ME HERE:
My Instagram page is @reafortis
Are you interested in audio production? Study it at SAE! Find out about our
audio course
here