I am Sahil Hemant Karnik, and I am from India (Mumbai), currently studying Visual Effects and Animations (BA/BSc) at SAE London. My hobbies are I love music, I play Piano and a bit of a guitar myself. I've been a gamer since childhood, and I write stories and am currently working on a fictional novel.
The 3D campus model was modelled and textured in Maya 2019 and it's the model of SAE London's building and reception. The front side of the building is fully textured and modelled and reception is a work in progress. I've also tried to model the road and footpath in front of our campus, including the parking entrance gate and some more details of the street.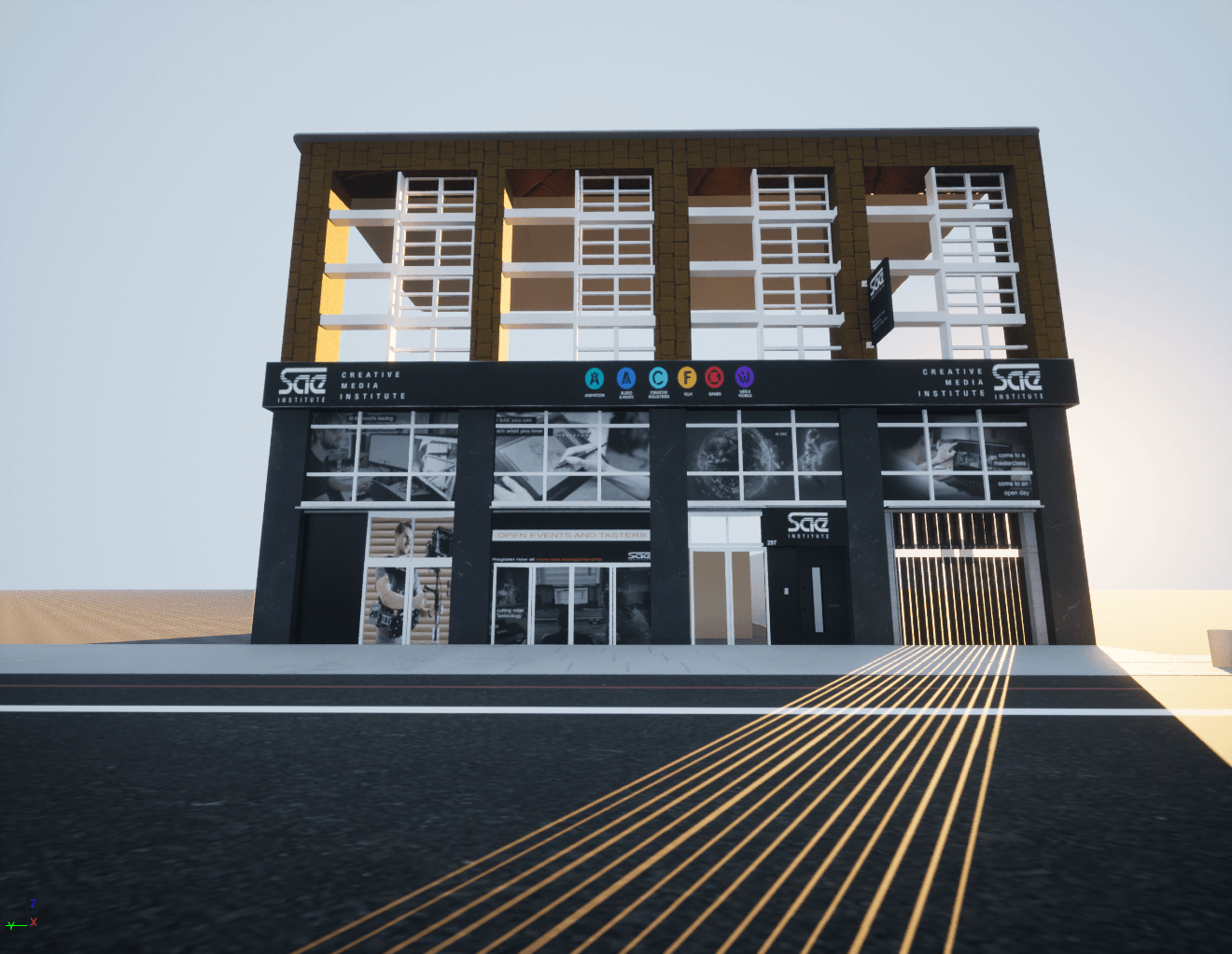 This project began in the break after completing my first year on my VFX and Animation degree , initially my idea was to model just the front side of the building. In the break I needed something to do and wanted to improve my skills which will simultaneously help my portfolio. This project actually got me through some problems as it kept me busy. That's how it began!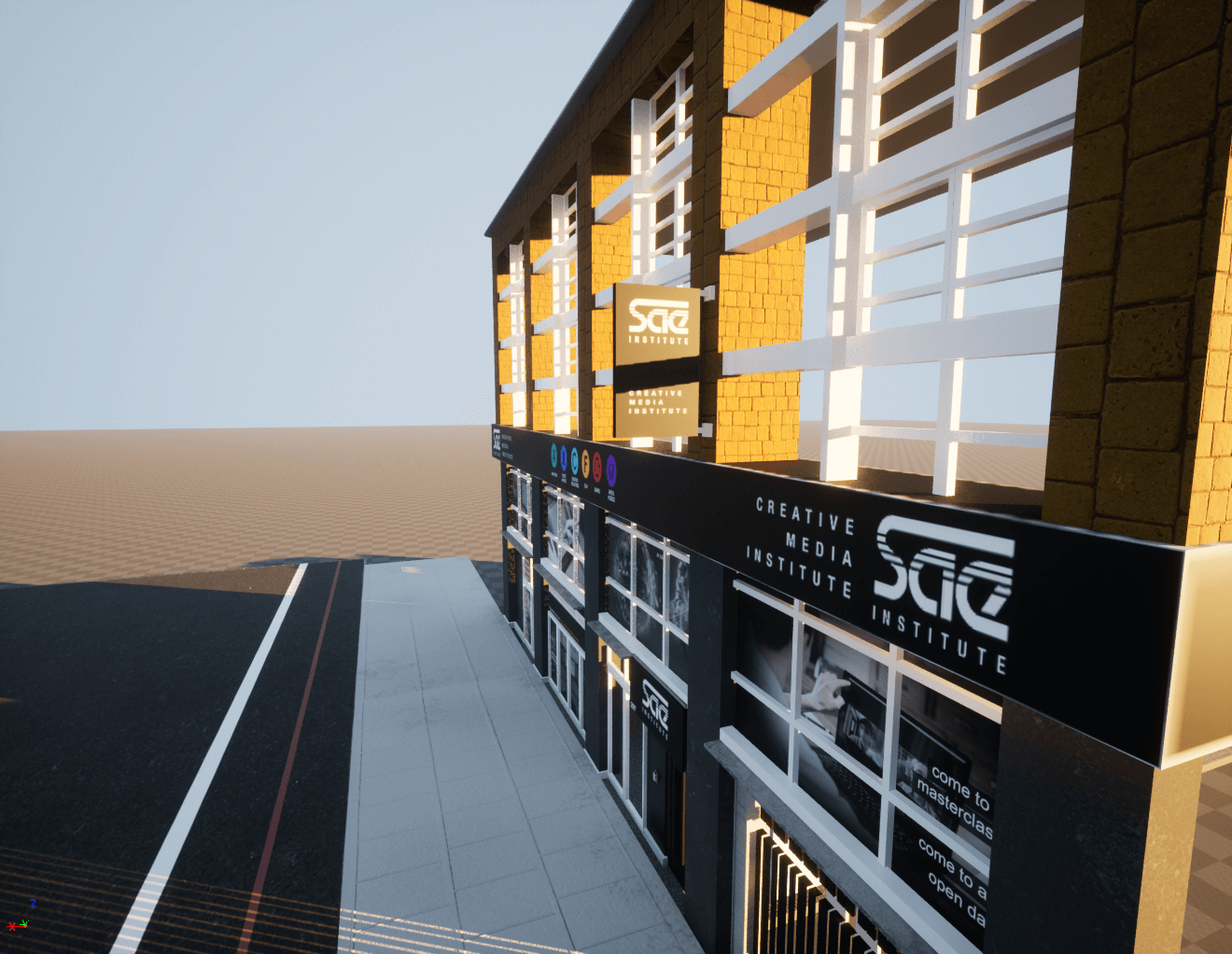 My initial objective was to block everything out in 3D, and I was being optimistic "if this thing works, I will add more objects to it" one thing led to another and soon after I decided to model the interior as well. After modelling a bit of reception, a thought came in my mind "What If I was able to move around the whole environment, like a game?" That's what inspired me to model every detail of our campus's reception, like from posters on the wall to the sanitizer bottle on reception's desk. This inspiration of being able to move like in a game, led me to think that 'what if this is actually useful for a 3D campus tour?' Earlier I never thought it would be possible but when I showed this to my lecturers (Amil and Eduardo), they also suggested that this could be useful for a 3D campus tour. I Thank them for pushing me to this stage!!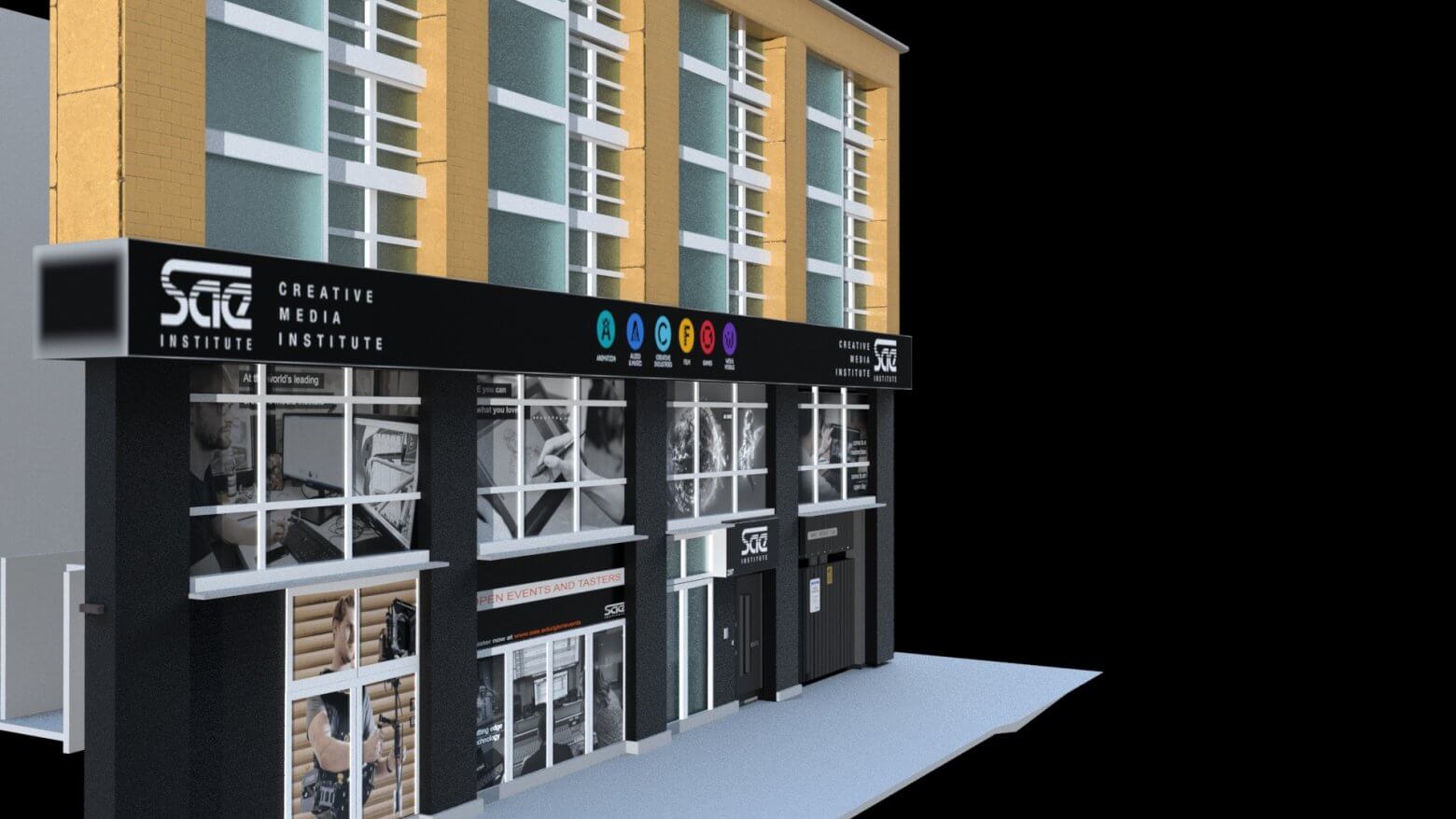 For someone who is starting 3D modelling, I would recommend starting with modelling simple objects. Keep it simple and execute it perfectly, do not worry if you had to start again. It's a part of the learning curve. I have so many projects that I had to restart, because I believe that's how one learns. If we don't do wrong things, if we don't press wrong buttons then there is no way we'd know what right things are. So, my advice would be just get going, start with simple shapes as you gain experience, your mind will automatically crave for improvement.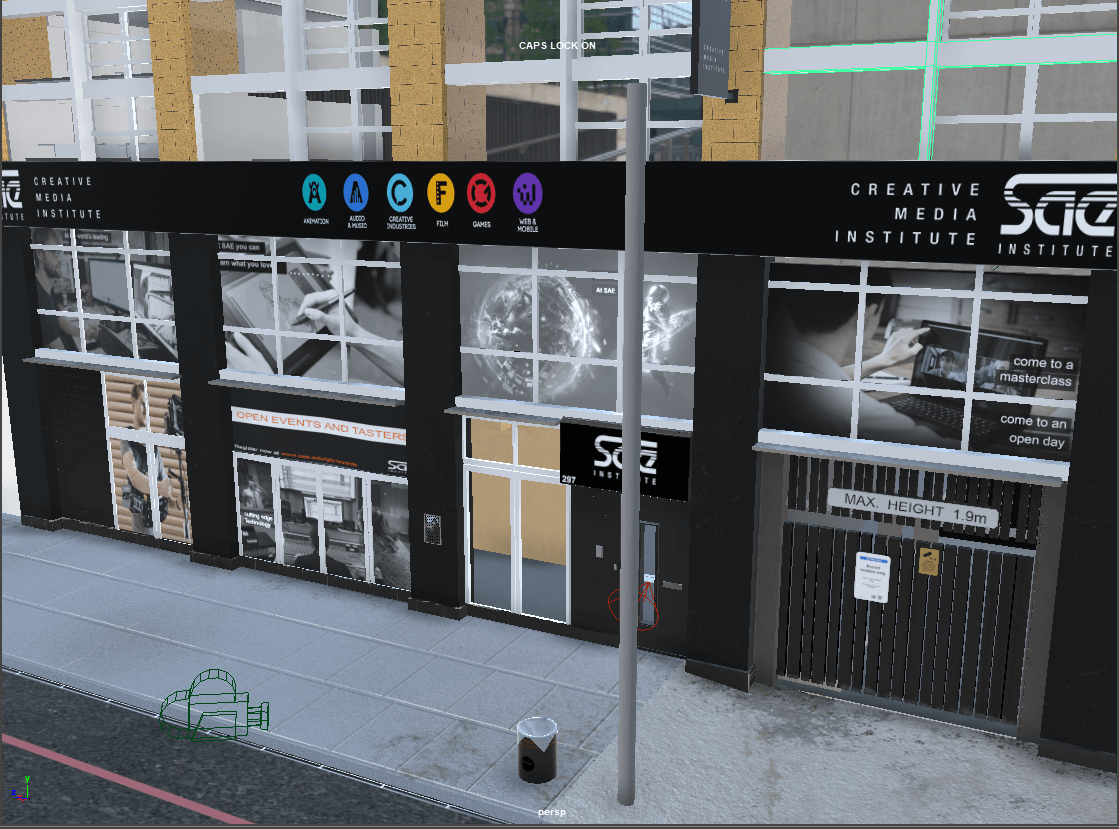 My whole life I've been looking for motivations. Movies like Cars, marvel's the avengers and The Matrix were three movies that I'd like to highlight for my decision to peruse in VFX and Animations. As I was in my early 15-16s, I started making Digital art and I loved technology. One thing led to another and when I was 17, I decided that I want to blend my skill and passion together. That's when I started looking for universities who offer these types of courses.
While I was searching for universities, I found SAE as a stand-alone education provider especially for creative arts. Rather than the university having all the other courses, I found SAE special. After researching and comparing more, I found out that SAE London's campus is technically superior to any other university in the UK (according to my research). They have all the toys that are needed for a VFX student to learn and pursue a degree. And that's why I chose SAE.
The thing I enjoyed the most was the last trimester, where we had to write, plan, shoot and Post produce our very first VFX shot. I used Green Screen for my shot, and it was so much fun! Also, the teaching method here is fun.
For someone who is considering applying to SAE, I would recommend just going for it! SAE has all the equipment that is needed for a student to learn their degree! The way this course is planned and taught is perfect. From basics to Advance, we all grew up.