IMSTA FESTA is a FREE event open to everyone in the music making community; professional and semi-professional musicians, songwriters, music producers, and audio engineers, as well as music students and educators.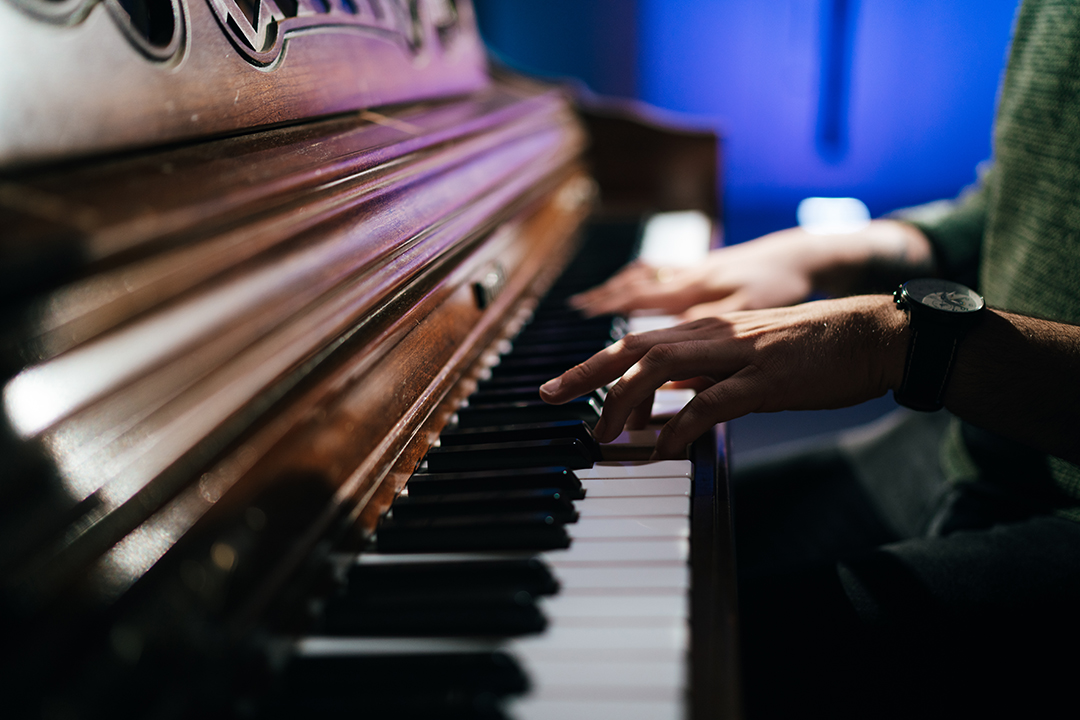 LONDON 2023 PANEL SERIES
IMSTA is proud to host another exciting panel series during IMSTA FESTA London 2023, featuring industry leaders and their fresh perspectives on music production.
In this master class, music industry expert and manager Melanie Redmond of "Flash Management" will discuss strategies that could help you increase your odds as a songwriter in today's music industry. Melanie is an industry professional with over 35+ years of experience, she started her career as backing vocalist for acts such as Dolly Parton, Duran Duran, Sting, Bob Geldof, Chris Rea, Bill Wyman, and moved into the business side of the industry in 2001, managing songwriters/producers for 19 Entertainment. In 2006 Melanie joined the SonyATV Publishing A & R, signing and developing songwriters before she was headhunted by Trevor Horn in 2012 to run his publishing company, Perfect Songs. Melanie set up Flash management in 2015 managing songwriters, producers, and artists and the current roster includes: Eg White (Adele, Sam Smith, Linkin Park, Celine Dion, Mary J Blige, Keith Urban); Chris Braide (Sia, David Guetta, Beyonce, Nicki Minaj, Lana Del Rey, Halsey); and Jonathan Quarmby (Lewis Capaldi, Sam Ryder, James Arthur, Mika).
During this music publishing 101 master class we'll look at all aspects of music publishing including copyright, registration, collection of royalties, A&R, synchronisation and much more. We will examine the role of collection societies/PROs and the importance of having a global network of song registration and royalty distribution. We'll look at the vital role a music publisher plays and how they work with songwriters and composers, providing business support and infrastructure, as well as creative guidance. We'll see how a music publisher promotes songwriters and their songs, including co-writing sessions, song-plugging, licensing for media and more. Whether you're a songwriter or looking to start a career in music publishing, this course will demystify this important and sometimes misunderstood sector of the music industry. This master class will be delivered by James Cooper, Founder & Director of Rocket Science Music, a music supervision, sync and creative services agency. A senior music industry executive and former Head of Sync & Creative Licensing at Sony Music Publishing, James has been at the forefront of music publishing and synchronisation for over twenty years. He has extensive experience working for both major and independent companies in music and media including Sony, Locomotion Music Publishing, Wise Music, Saatchi & Saatchi, Revolution Films and MTV. James has brokered numerous high-profile deals including two John Lewis Christmas campaigns, and has collaborated with some of the industry's most iconic songwriters and catalogues including The Beatles, Motown, Queen, David Bowie, Bob Dylan, New Order, Beyonce, Oasis and Arctic Monkeys.
To be delivered by Calvin Glen of AM Licensing, this Sync 101 master class will cover all things sync. You will begin right from the very basics by learning what sync is; to having a look at the film industry and the music within it; to receiving more in-depth information about topics such as metadata, current trends, how to connect with music supervisors, and more. This class was designed and created by AIM Music Supervisor of the year nominee Amelia Mcloskey of AM Licensing, based on techniques tried and tested by Amelia within the industry. AM Licensing is a full-service International Music Licensing company with its head office in the UK and recent expansion into Toronto partnering with post-production company "Images In Sound" offering sync licensing, music supervision, clearance, and consulting along with full 360 post-production services for the media industry. Sync placements have included "Endless", "Elite", "Monarca", "La Vengaza De Mascarita" and "Love Island". Music supervision credits include German-based feature film "Laced Silk", NZ short film "Polycees", Brazilian short film "Letters To Father", and more recent US based, Francesca Scorsese's directorial debut "Fish Out Of Water" due to premiere at Cannes Film Festival in May this year. AM Licensing also reps a catalogue for sync, composers for film score, and producers/writers for custom music.
Join us for an engaging panel discussion by IMSTA FESTA co-hosts, SAE Institute London, taking you through the fascinating intersection of machine learning and the creative arts; specifically in the context of audio production and songwriting. Our expert panel features an audio engineer, software engineer, and lawyer, who will delve into the exciting possibilities and potential pitfalls of using machine learning algorithms in the creation and production of music. Antonio De Robertis is Programme Coordinator for Audio and Music Business at SAE London. Antonio is also a music producer, engineer and educator with a broad range of experience across the audio sector and has worked in TV (Al Jazeera) and recording studios, as a freelancer. Dale Wills is trained as a pianist, a recording engineer, and a solicitor. Dale has worked in the Business Affairs departments of Boosey & Hawkes, Warner Music Group, Universal Studios, BBC Digital, and city law firm Olswang. Luigi Cosi founder and chief executive of Oikla, a software company with an exciting mission: to make a new standard in the audio industry to make any listening experience exciting and safer. Luigi graduated SAE London in 2016 and has worked as a DJ, mixing engineer and producer prior to forming Oikla. From the latest advancements in AI-assisted composition and arrangement to the legal and ethical considerations surrounding ownership and copyright, our panelists will explore the cutting-edge technology and evolving landscape of music creation. Don't miss this opportunity to gain valuable insights from our distinguished speakers and join in on the conversation about the future of music and technology!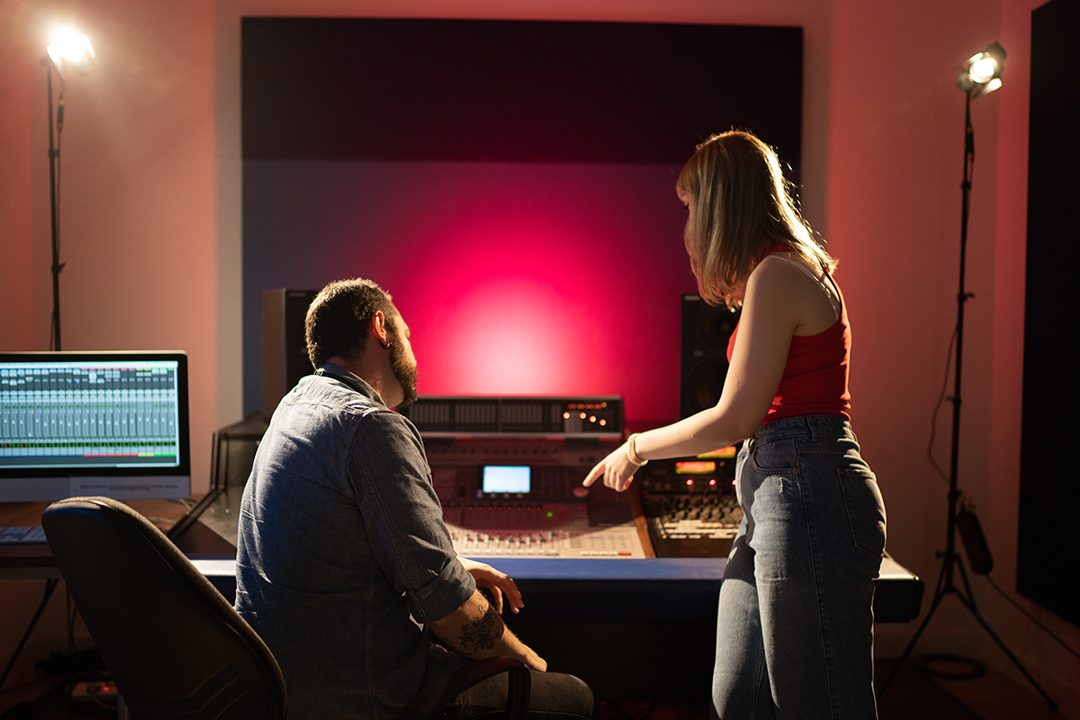 Register for a FREE class in the IMSTA Master Class Series featuring the most coveted products from your favorite companies.
Visit all of the exhibits to get hands-on experience and even win software!
Attend the IMSTA Panel Series with industry experts to network and learn.
Bring your Song in to have it reviewed by an expert who will provide you with a professional critique. Song Reviews between 2-5pm.
Enter your original song submission into our 2023 Songwriting Competition to win the opportunity to attend Black Rock Studio's in Santorini, Greece!
Don't miss the opportunity to check out and experience the most sought-after production tools on the market from the most recognized, award-winning Manufacturers in the music-making world.