BA/BSc (Hons) Content Creation & Online Marketing
Develop the industry knowledge and entrepreneurial skills required to pursue a successful career in content creation and online marketing.
Glasgow,
Liverpool,
London
BA/BSc (Hons) Content Creation & Online Marketing
Domestic Fees
London
£9,000 per year
The annual tuition fee is fully funded via Student Finance England for eligible home fee students.
Glasgow
£7,500 per year
Partial funding is available for eligible home fee applicants who are resident in Scotland via the Students Awards Agency for Scotland (SAAS)
Liverpool
£9,000 per year
The annual tuition fee is fully funded via Student Finance England for eligible home fee students.
BA/BSc (Hons) Content Creation & Online Marketing
International Fees
London
EU students £9,000* per year (self-funded)
Non-EU students £13,000 per year (self-funded)
(*Student visa required)
Glasgow
EU students £7,500* per year (self-funded)
Non-EU students £11,500 per year (self-funded)
(*Student visa required)
Liverpool
EU students £9,000* per year (self-funded)
Non-EU students £13,000 per year (self-funded)
(*Student visa required)
BA/BSc (Hons) Content Creation & Online Marketing
Course Durations
BA/BSc (Hons) Content Creation & Online Marketing
Start Dates
BA/BSc (Hons) Content Creation & Online Marketing
Domestic Entry Requirements
Domestic students must meet one of the following criteria:
Degree entry
Offers will be made to applicants who are expected to meet, or exceed the entry requirements below, in addition to supplying a personal statement:
GCSE level A* - C in English 9 - 4 (or equivalent). For students studying in Scotland this is equivalent to National 5, C grade
Non-standard entry routes
SAE Institute will accept non-standard entry applications, which do not meet the 72 UCAS points or equivalent, and/or maths/English at level 2 or equivalent as required:
Portfolio of related work - This could include recordings, films, sketch books, a blog or any suitable medium that gives you the best opportunity to show us your creative potential.
Successful pass mark achieved via the SAE UK Maths test
BA/BSc (Hons) Content Creation & Online Marketing
International Entry Requirements
Non-UK Applicants
English language requirements
Students whose first language is not English will need a qualification that demonstrates competence in English, equivalent to UK GCSE (Level 2) grade 4 (c) or above. Equivalent qualifications can be accepted, where these qualifications have been verified by ENIC and are adopted widely within the UK Higher Education sector, including:
IELTS (UKVI or Academic) (minimum 5.5 in all components and an overall score of 6.0)
Pearson Test of English (minimum 51 in all subscores)
Cambridge English: Proficiency (CPE) (minimum grade C)
Cambridge English: Advanced (CAE) (minimum grade B)
Cambridge English: Level 1 Certificate in ESOL International (B2 First) – minimum grade C
TOEFL (IBT or IBT Home Edition online) 72 overall with the following component scores: Listening – 17 Writing – 17 Speaking – 20 Reading – 18
LanguageCert ESOL examinations:
International ESOL C1 Expert – pass in all four components
International ESOL SELT B2 (Listening, Reading, Writing, Speaking) – minimum 33 in all components
ESOL Integrated Skills in English II – pass in all components
• IELTS Indicator* (online) – minimum 5.5 in all components and an overall score of 6.0
*Accepted on exceptional basis for the applicants whose local test centres are affected by closures due to Covid-19
YOUR CAREER IN CONTENT CREATION & ONLINE MARKETING BEGINS NOW
Stand out from the crowd through digital storytelling and audiovisual content creation
Learn from SAE industry experts across Audio, Film, Music Business and Web Development
Develop essential skills in online communication, photographic storytelling, interviewing, podcasting and many other areas.
Practical, immersive training
Practical skills are vital. Our learning approach is a blend of vocational and academic from day one.
Creative collaboration
Work on projects with songwriters, designers, game developers, filmmakers and animators.
Expand your career
Graduate with a portfolio, work experience, employability and entrepreneurial skills and a network of fellow creatives.
Content Creation & Online Marketing course covers:
Storytelling
Journalism
Communication
Surveying and Interviewing
Podcasting
Audio Editing and Publishing
Sound Branding
Photography
Video Editing and Publishing
Digital Image Editing
Web Design and Publishing
Post-production
Writing for Social Media
Course Structure
You will begin your learning journey by developing fundamental knowledge and invaluable skills in Content Creation and Online Marketing that will provide the foundations for future modules.

User experience, content management and search engine optimisation are addressed, with a focus on writing and creating content for web distribution and publishing. You will build skills in the creation of multimedia content, learn how to set up a content management system and modify it to current user experience and design guidelines.

Topics include:



User Experience Design


Web Design Basics (HTML/CSS)


Layout (Online/Offline)


Web Publishing Content Management Systems


Search Engine Optimisation


Writing for Social Media


Project Management Basics
This module addresses fundamental aspects of journalism, storytelling and communication, with a focus on photographic storytelling. You will learn the basic skills of composing, editing digital images and the principles of visual language. The module is underpinned by core learning around intellectual property and copyright within creative media.

Topics include:



Storytelling


Knowing your Audience


Principles of Design


Composition and Photography


Digital Image Editing


Concept and Pre-Production


Writing Styles


Intellectual Property and Copyright


Throughout the second teaching term, you will broaden your scope to work on more complex multidisciplinary projects in accordance with industry-standard practices.
Audio Interview and Podcasting will enable you to prepare and facilitate interviews, as well as producing and publishing content, with a particular focus on podcasting. You will develop an understanding of the language and techniques used by interviewers and how to prepare content for publishing on the web, as well as effective use of post-production tools for editing.

Topics include:


Surveying and Interviewing


Digital Audio Formats


Audio Editing


Field Recording


Post-production


Audio Publishing


Podcasting


Sound Branding


Media Ethics


The culmination of Level 4, 'Video Production' builds on fundamentals already explored in photography, web and audio. With a focus on identifying and using video production styles, conducting production and post-production work, you will learn the difference between several types of video production to be able to plan and produce a video for different purposes.

Topics include:



Preparing, Planning and Producing Video Content


Video Editing


Colour Grading


Motion Graphics


Video Publishing


Digital FIlm Fundamentals


Camera Operation, Scene Lighting, and Grip Operation


Green Screen and Keying


Presentation Techniques


Video in Social Media


Trimester 3 introduces you to a professional working environment where you will undertake a number of project briefs using a project based 'creative studio' approach. Creative Studios provide a practically focussed approach to your education, through the engagement with authentic assessment activities that reflect industry practises.
In Creative Studio 1, you will take the skills that you have learned in the previous two trimesters and develop them within the context of a professional workflow environment. You will develop a deeper understanding of integrating content within an online environment, with key considerations around audience engagement and relevant production choices.

Topics you may explore in this trimester are:



Social media analytics


Social media optimisation


Ethical and legal considerations for social media


Compositing software


Digital Audio Workstation software


Professional Film equipment competency


RAW workflows


Professional audio equipment competency


Sonic branding


This trimester will emphasize the development of your practical and technical skills within the context of collaborative projects focused on wider industry and business practice. This project (or projects) will allow you flexibility to explore and develop your chosen pathway and areas of professional interest.
In Creative Studio 2, you will work together with other disciplines within SAE and/or with real-life businesses, and develop online strategies and campaigns. You will continue to develop your understanding of professional equipment, while engaging with different business models and the online marketing approaches these require.

Topics you may explore in this trimester include:



Business models


Marketing plans and strategies


Business development strategies


Business and marketing legal and copyright considerations


Cross-discipline collaboration & management


Professional grading software


Digital Audio Workstation software


Advanced professional film and audio equipment


As you reach your penultimate trimester of the course, you will be considering a particular area of specialisation, leading to a strategised approach into your career backed by a strong theoretical grounding.
Creative Studio 3 provides you with an opportunity to identify your area of professional interest and develop a deep and sound knowledge in this field.

You may choose to undertake structured industry-based activities through the form of 'live projects' or to pursue a research project in your field of specialisation. This module will build a thorough awareness of professional practice and provide you with an opportunity to direct your professional development in a way that aligns with your future career plans.

Within content creation the opportunities for specialisation are extensive, and so in this module you may explore a focused project on web programming, audio production or audio/visual productions. This can mean you can build an online presence through a comprehensive understanding of websites, develop a full podcast series, YouTube channel, or other in-depth professional practice.

Using evidence-based decision making and your mastery in creative media practice, you will also work to develop a proposal for your final Major Project, where you will be supported to identify methodologies and outcomes appropriate for a Major Project either within the realm of the Arts or the Sciences.

Topics you may draw upon in Creative Studio 3 include, but are not limited to:



Advanced film production techniques


Website programming


Advanced audio production techniques


Transmedia storytelling


The final module enables students to work on a self-designed large scale project that is the culmination of their learning experience within the degree program, and should be seen as a springboard into a career in content creation.
During your final trimester you will work to the completion of your final Major Project, which will have been designed, scoped and approved through the preceding term. This project gives you the opportunity to focus and advance your knowledge and skills in your chosen specialism within your field, and serves as the culmination of your learning journey with us.
University of Hertfordshire
Level 6
This program was developed and is delivered and assessed by SAE Institute, awarded by and quality assured by University of Hertfordshire.
What jobs could this course lead me into?
Content Creator
Content Editor
Digital Marketing
Social Media Marketing
Web Writer
Interviewer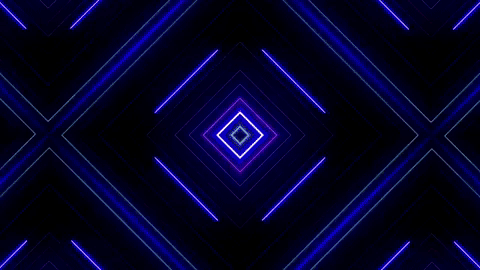 YOUR DREAM CAREER BEGINS NOW
With our industry connections, specialised teachers and personalised education in world-class facilities, you can unleash your creative future with confidence.