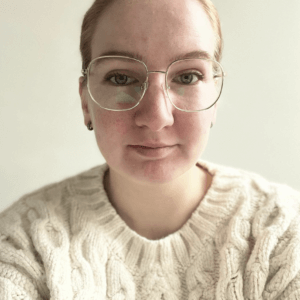 By Petra N.
Opening credits | Barbara Giannone: Les Enfants de Monsieur Styx
It is that time of the year again when our final year film students are taking up their last task – their final year films. It is an exciting moment for everybody at the school, and suddenly the corridors are empty; the only thing you can see is film equipment being brought out to fully packed cars. It is time.
In this blog post, we will focus on presenting to you Barbara Giannone's film Les Enfants de Monsieur Styx. If you're all about discussing important topics as well as a historic environment, this one's for you. 
The story is about a bookworm: Will Morel, who finds a strange manuscript in an even stranger library with an even stranger librarian: Mr Styx. Suddenly the young orphan is in-between two realities. Will he find his way?
The story revolves around the different characters brought into the story. In this film, the highlight has been put on different mental illnesses brought to life by these characters. The film talks about abandonment trauma, bipolar disorder, schizophrenia, as well as many other mental health topics. The environment and sound change depending on the character we are with. 
What makes this story so relevant in 2022 is that mental health is no longer a taboo. We are curious to see how this film tackles the topic without falling into stereotypes.
The crowdfunding for this film is still ongoing. Read more about the film here: https://www.kisskissbankbank.com/en/projects/les-enfants-de-monsieur-styx
If you want to watch the story as explained by the creator, watch the video below.
Follow the film on social media:
https://www.instagram.com/lesenfantsdemonsieurstyxx/