DJ Skills Masterclass with Inez Akker
Thursday, September 28 2023 | 18:00 - 20:30
Thursday, September 28 2023
18:00 - 20:30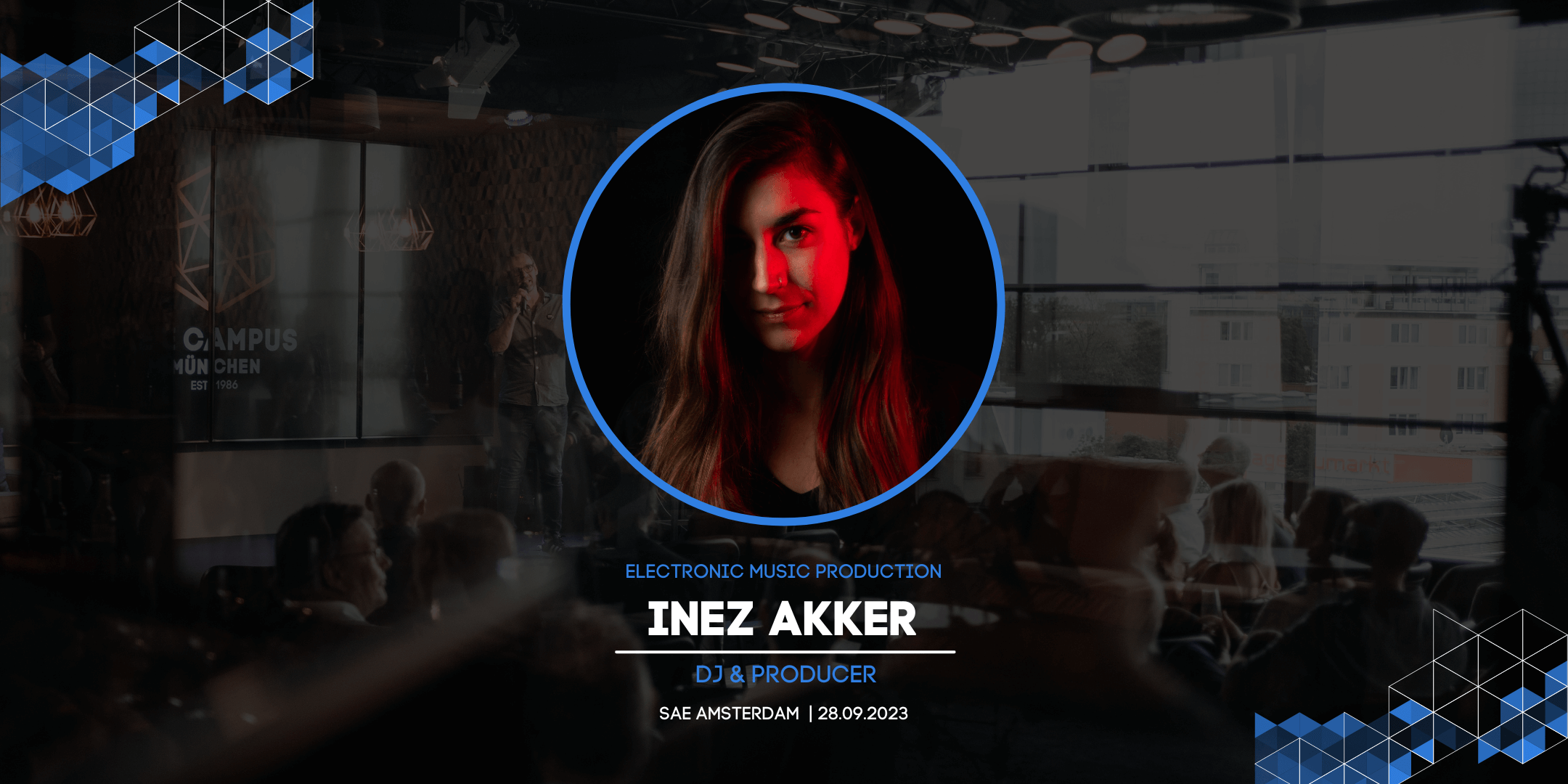 a masterclass with DJ and Producer inez akker
About this event
Join us for an immersive workshop/masterclass with the renowned DJ Inez Akker, as she unveils the intricacies of her craft by delving into the tools and techniques she employs to elevate her dynamic DJ sets. Gain firsthand insights into her innovative approach to music selection, blending, and atmosphere creation. As a grand finale, the event will culminate in an exciting b2b performance featuring Inez Akker alongside our talented students, promising an electrifying fusion of expertise and emerging talent that is not to be missed.
About the artist
Inez Akker (aka Irene) is an emerging Techno artist from Spain based in the Netherlands. In 2018, she began her musical journey when she purchased her first DJ controller, exploring the depths of Techno and recording sets that she shared on SoundCloud. She quickly gained recognition and secured her first gig at H7 Warehouse with Olivier Weiter, hosted by Amsterdam's promoter Dutch Techno Venue.
Inez's musical aspirations led her to invest time in the studio during the challenging period of 2020-2021, refining her production skills and elevating her DJ abilities. As a result, she crafted a unique sound that combines raw and hypnotic elements layered on top of her signature banging beat.
Her passion and dedication have garnered recognition in the industry over the years. Among her milestones, she won SAE Amsterdam's ADE Production Challenge in 2022, played regular gigs at Melkweg Amsterdam since 2022, and signed multiple releases with reputable record labels, solidifying her position as a rising force in the Techno scene.
inez akker | Techno Tuesdays at Melkweg |