Dino Jacovides
Film Programme Coordinator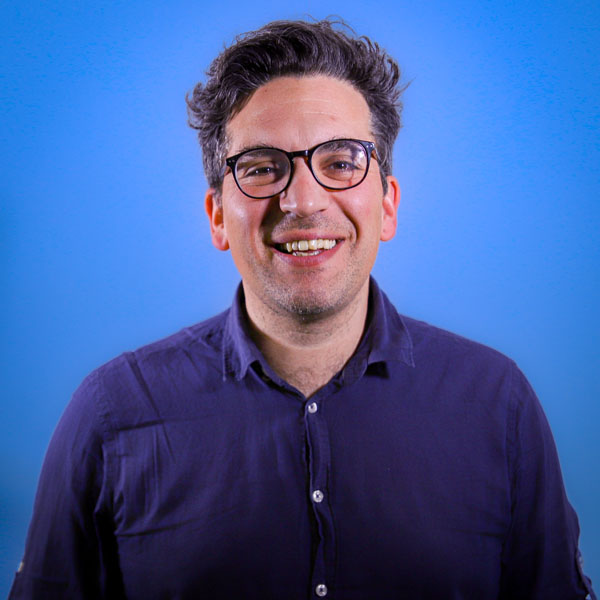 "Film exists because we can go and have experiences that would be pretty dangerous or strange for us in real life. We can go into a room and walk into a dream. If we didn't want to upset anyone, we would make films about sewing, but even that could be dangerous."
(David Lynch)
Bio
Dino is an experienced, motivated and professional filmmaker, facilitator and lecturer.
In the last ten years Dino has written, directed and edited independent, charity and private sector productions. He has written and directed short fiction pieces and is continually working on new projects both in non-fiction and fictional format.
Dino has a Bachelor of Arts in Theatre and Creative Writing and a Masters in Film. With his combined drama and film experience Dino has taught and made films in prisons, community projects, universities, and private companies.
Dino has an excellent knowledge of narrative and storytelling, and is comfortable in editing short and long form for factual, fiction and promotional footage.
With 17 years experience as a theatre facilitator, writer and filmmaker, he has written and directed fiction pieces and he won the best pitch, with its subsequent funding, at London's Loco Film Festival in 2017, that led to his short comedy being made. Dino has previously recorded for BBC Radio 4. He is currently in pre production of another short comedy, Mrs Moon and the Postman.
Dino works flexibly and with consideration to his team and students at all times and shares his working experience to bring the realities of practice into the classroom. Dino is committed to delivering high quality work with his students at all times and teaches a diverse approach to filmmaking, exploring ways to reach new audiences.