Diploma in Sound Engineering
Our 1-year non-accredited diploma will introduce you to the world of audio production.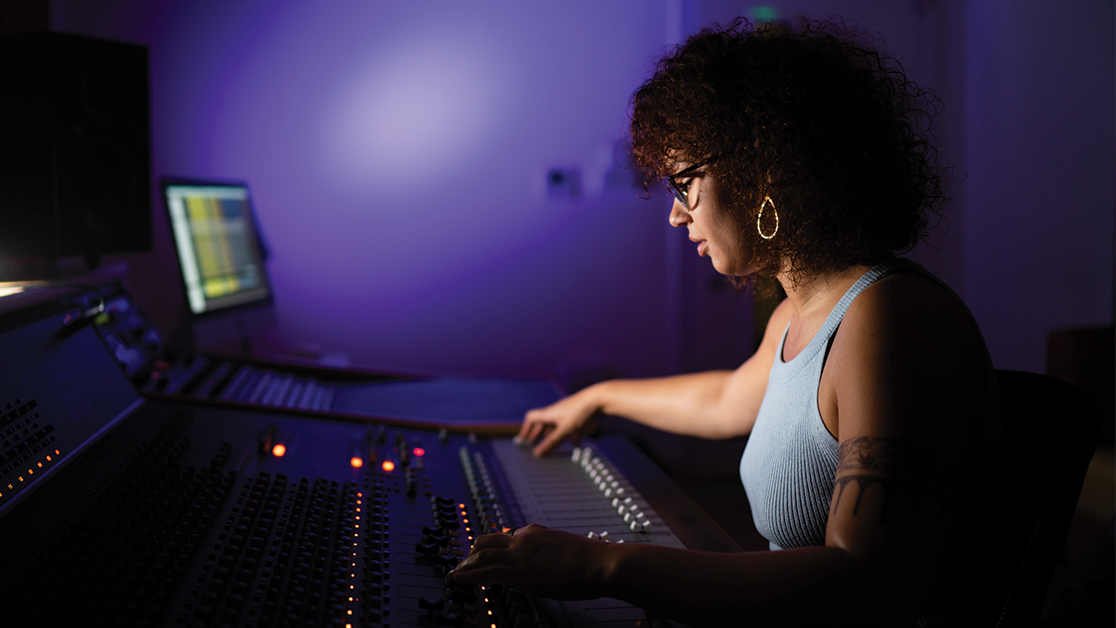 London,
Glasgow,
Liverpool
Diploma in Sound Engineering
Domestic Fees
Diploma in Sound Engineering
Course Durations
Diploma in Sound Engineering
Start Dates
Diploma in Sound Engineering
Domestic Entry Requirements
Only available to domestic students
YOUR CAREER IN AUDIO BEGINS NOW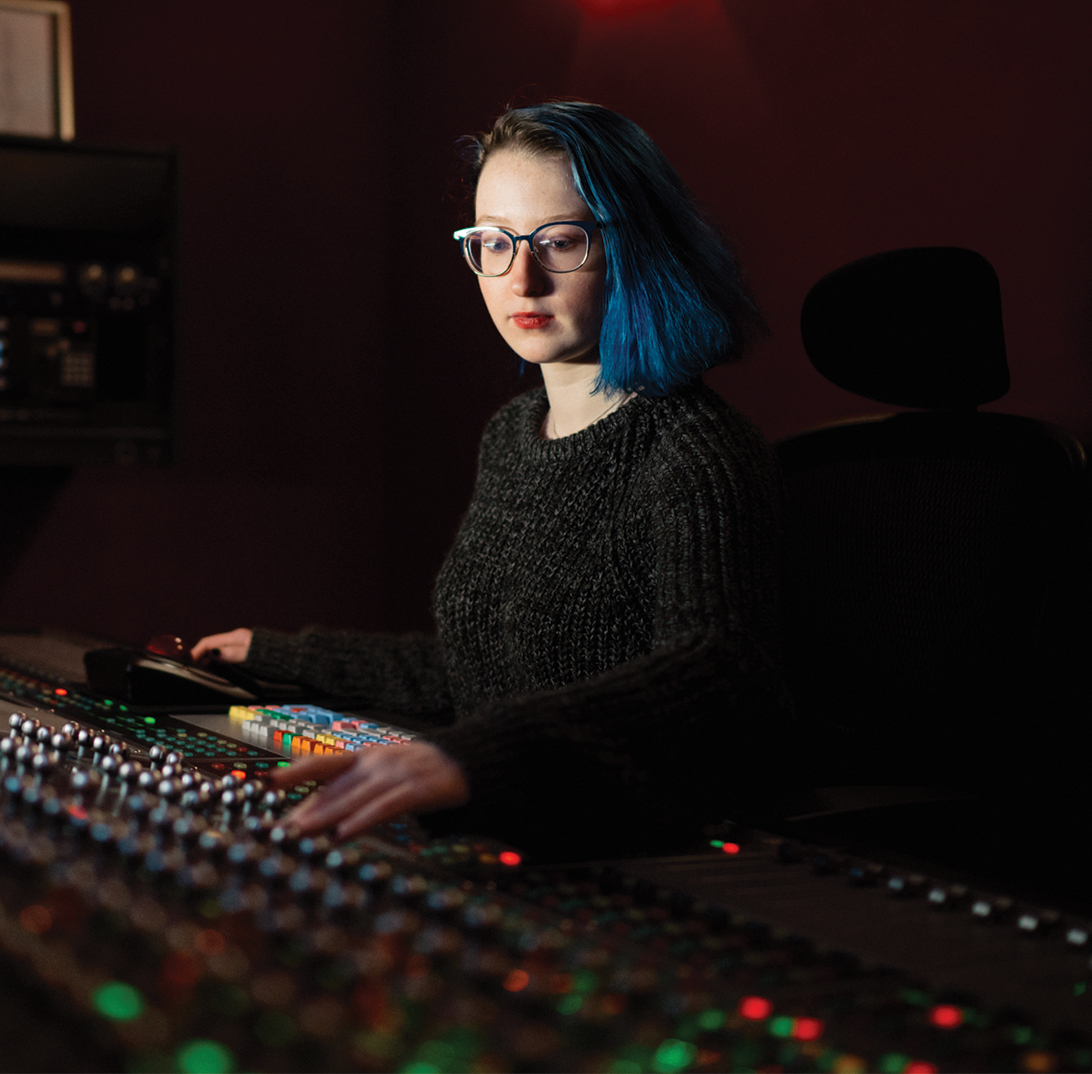 Get hands-on from day one in this highly practical course that gives you plenty of time with expert lecturers.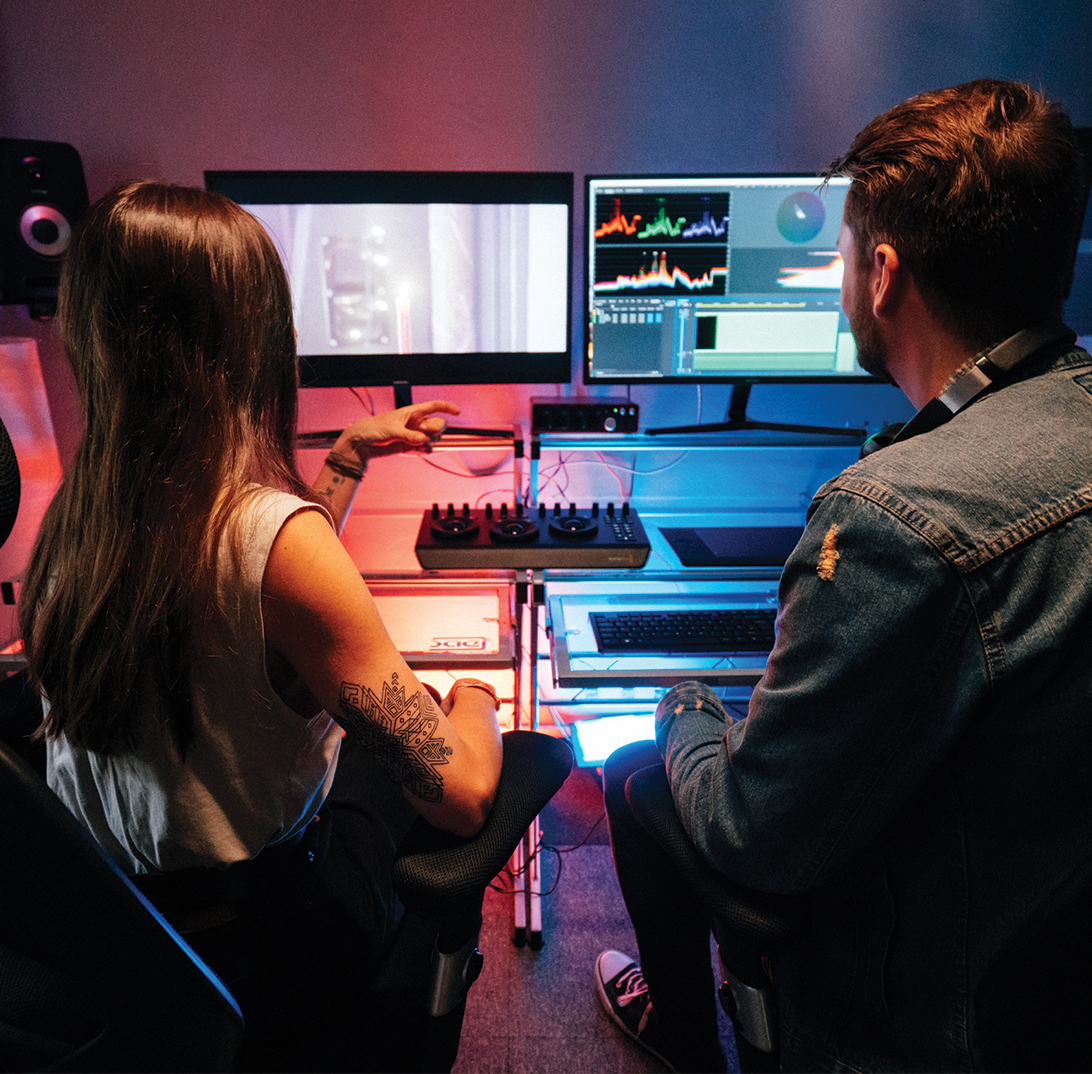 SAE has a range of approaches to learning and teaching to provide flexibility in the face of changing circumstances as required.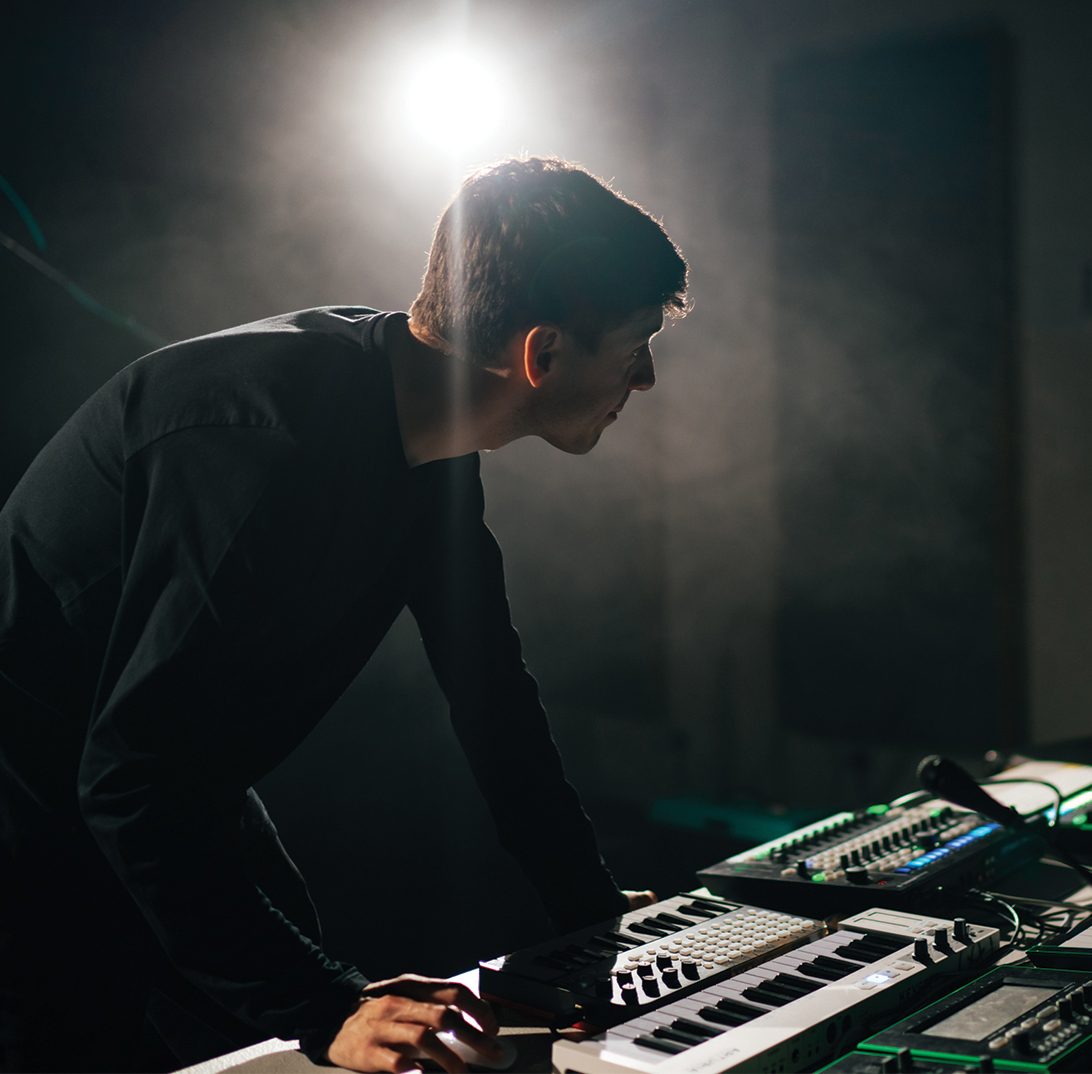 Learn in a collaborative, studio-based environment where your teachers are also your mentors.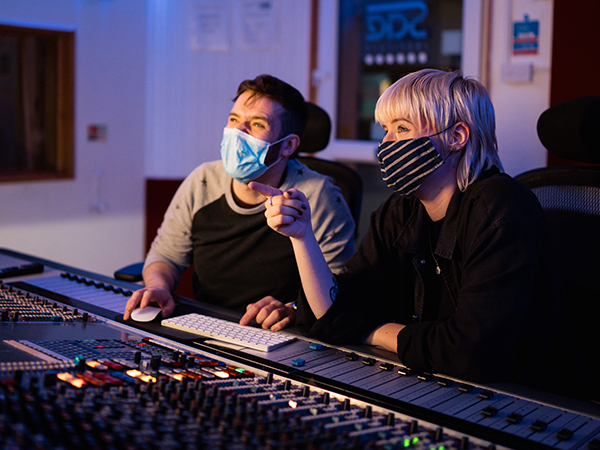 Learn in world class studio environments
Ableton, Pro Tools, Logic.
Practical, immersive training
Practical skills are vital. Our learning approach is a blend of vocational and academic from day one.
Collaboration
You'll collaborate with musicians to create remixes and produce tracks.
Flexible course options
Completing one of the three stages of the Bachelor, this course provides an excellent pathway into the Associate Degree and the Bachelor.
THIS AUDIO COURSE COVERS:
Music Theory
Digital Audio Workstation (DAW)
Recording Techniques
Technical Principles and Practical Applications of Microphones
Digital Technology in Audio Production
Assembly of a small scale digital recording system
Course Structure
Diploma in Sound Engineering is stage 1 of the 3 stages of a BA/BSc Audio Production
Develop the essential technical skills and the knowledge required to collaborate with other creative media students and professionals.
Principles of Sound and Audio Practice
Signal Flow and Processing
Audio Production
Electronic Music Production
OR
Live Sound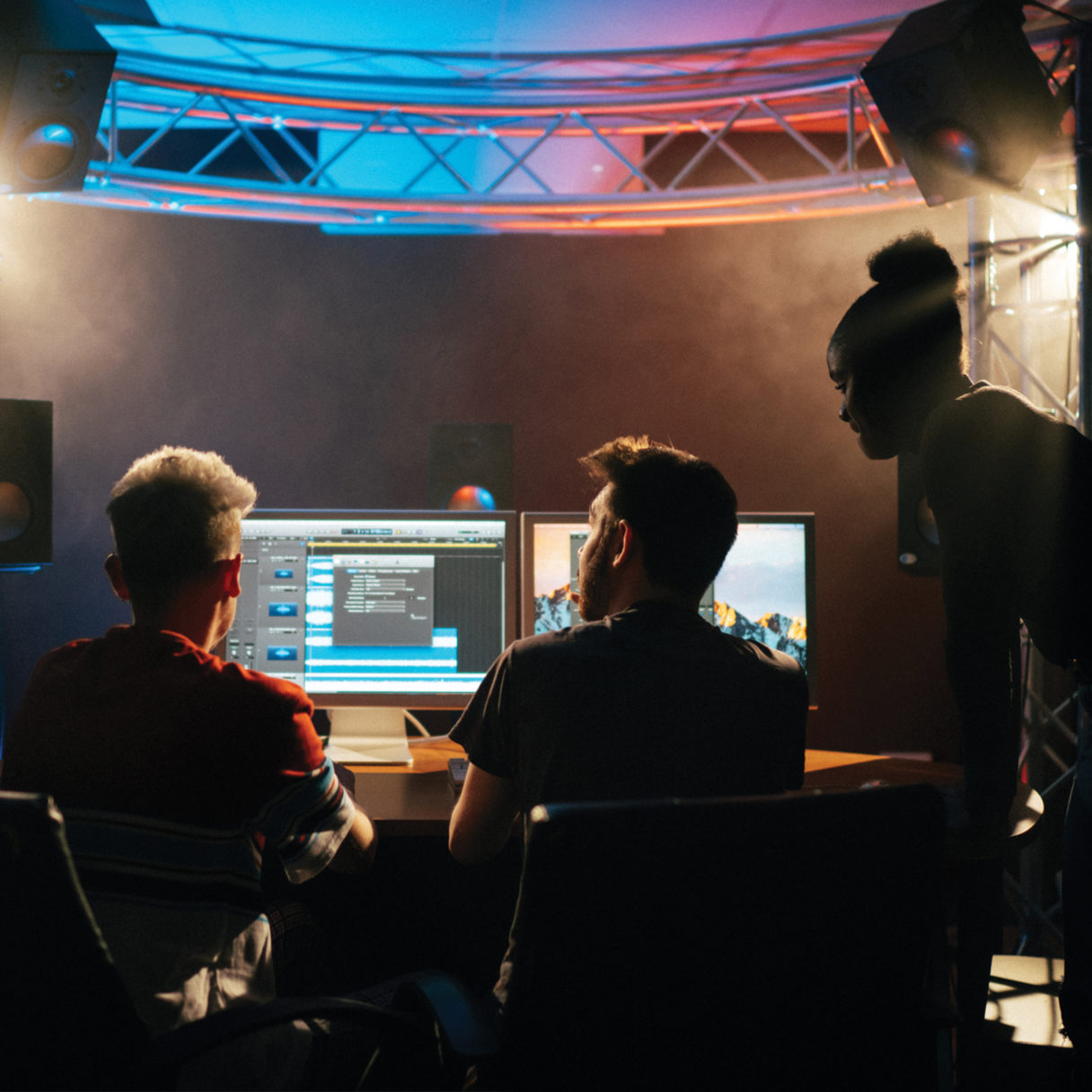 Career Outcomes
What jobs will this course lead me into?
Assistant Sound Engineer

Radio/Broadcast Personnel

Junior Studio Administrator or Sound Designer

Voice over Recordist/Engineer

Junior Sound Editor

Live Sound Operator/Assistant

Studio Engineer
Course FAQs
You can apply for SAE courses quickly and easily online. Go to our Apply now page for further information.
We carefully design and deliver all our units to help you develop the knowledge you need to be successful in your chosen field of study. Courses and course units at SAE follow best practice teaching and learning.
Diplomas
A diploma is skills focused. By undertaking an SAE diploma in animation, audio, film or games, you will develop foundation skills in these specific discipline areas. Students can use the SAE diploma as a pathway to degree level study at SAE. Diplomas are a great option for people who haven't studied before and/or those looking for an alternative pathway to degree level studies.
Bachelor Degree
A bachelor degree offers a rigorous combination of skills combined with a greater depth and breadth of theoretical knowledge and analytical skills. This knowledge is applicable to both your creative media discipline and the professional world more broadly. A bachelor degree offers you an entry point to professional work, builds portable skills, and develops sustainable, lifelong learning. Key high learning skills are a requisite of the bachelor degree and graduate study options are available upon completion. Bachelor degrees are suitable for people looking to develop professional skills and knowledge and to build long-term, successful careers in their industry of choice.
CREDIT AND RECOGNITION OF PRIOR LEARNING

SAE may recognise your prior learning and may grant credit towards satisfying the requirements for a VET or a higher-level program. This is applied where previous learning is considered equivalent to the content and learning outcomes prescribed for units within the program. For full details, please refer to SAE's policy on recognition of prior learning and credit transfers.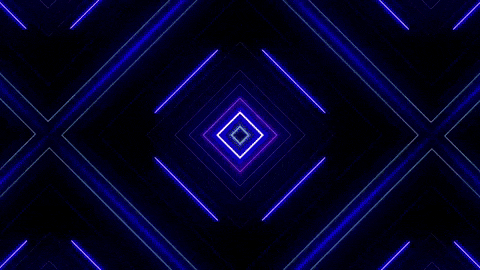 YOUR DREAM CAREER BEGINS NOW
With our industry connections, specialised teachers and personalised education in world-class facilities, you can unleash your creative future with confidence.