BA/BSc (Hons) Digital Film Production
Go backstage with Digital Film Production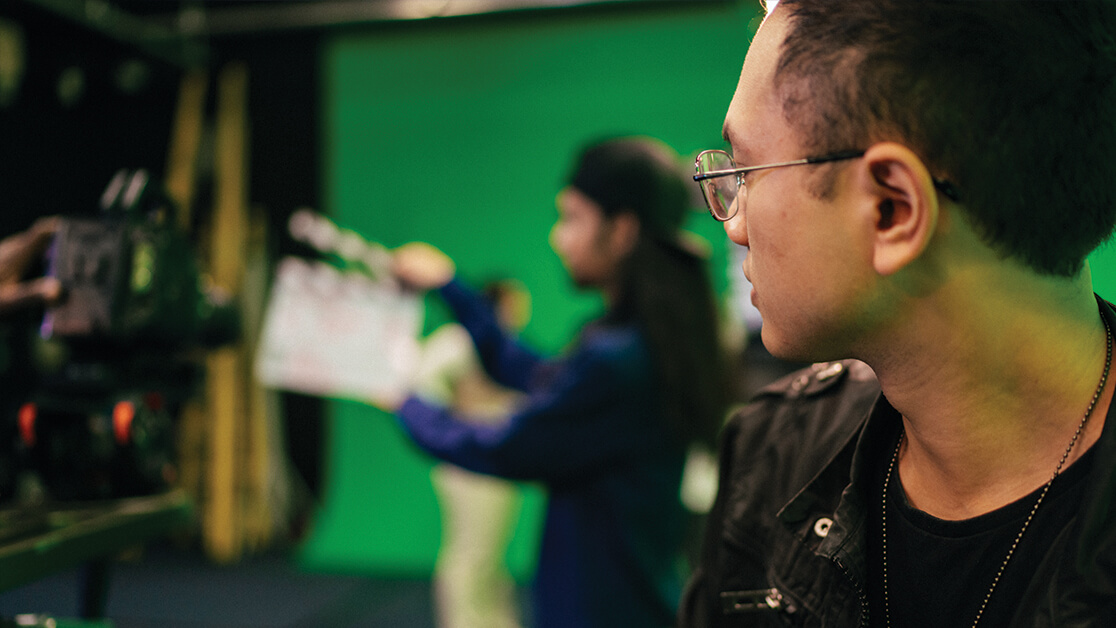 BA/BSc (Hons) Digital Film Production
Domestic Entry Requirements
Entry requirements
18 years old or 17 with parental consent High School Diploma Language proficiency B2
Application Form, duly filled-in, dated and signed Copy of ID or passport 1 photo Proof of Payment: Registration Fee Copy of High School Diploma Language Proficiency Certificate
BA/BSc (Hons) Digital Film Production
International Entry Requirements
Entry requirements
18 years old or 17 with parental consent High School Diploma Language proficiency B2
Application Form, duly filled-in, dated and signed Copy of ID or passport 1 photo Proof of Payment: Registration Fee Copy of High School Diploma Language Proficiency Certificate
BA/BSc (Hons) Digital Film Production
Course Durations
BA/BSc (Hons) Digital Film Production
Start Dates
This program was developed and is delivered and assessed by SAE Institute, awarded by and quality assured by University of Hertfordshire.
BA/BSc (Hons) Digital Film Production
University Partnership
This program was developed and is delivered and assessed by SAE Institute, awarded by and quality assured by University of Hertfordshire.
English,
Français,
French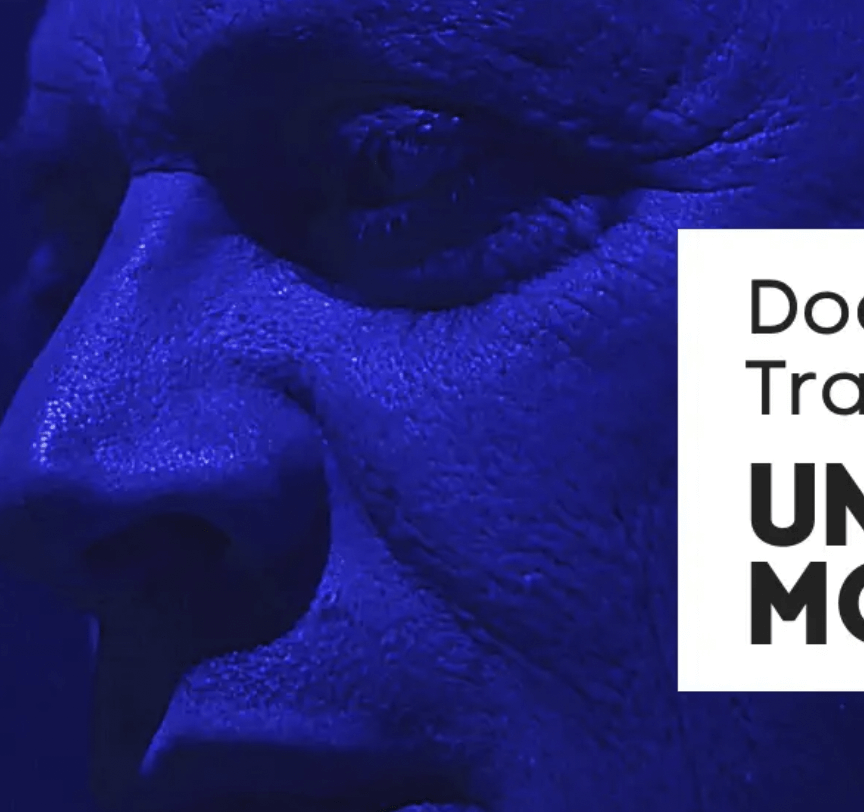 Film Project | Documentary "Un Autre Monde"
Farès Manners
1AD: Vo Van Trung Nguyen / DOP: Gheorghe Torica / Writer: Farès Manners / Sound Engineer: Victor Modde, Bruno Petric, Nicolas Dejardin / Film editor: Farès Manners / Color grader: Farès Manners / Main Actors: Jess Lopez, Fred Mastro, Jimmy Mds, Ben'Do, Pascale Biasio, Serena Guerreiro, Alain Van Laethem, Metin Tumbas, Michal Zima, Ope Adenaike, Geoff Atkinson, Sy Clarke, Sandrine Henry, Eric Morenhout, Najois Sabra, Victor Modde, Bruno Petric, Costa Fadakis
Film
Film Project | Documentary "Un Autre Monde"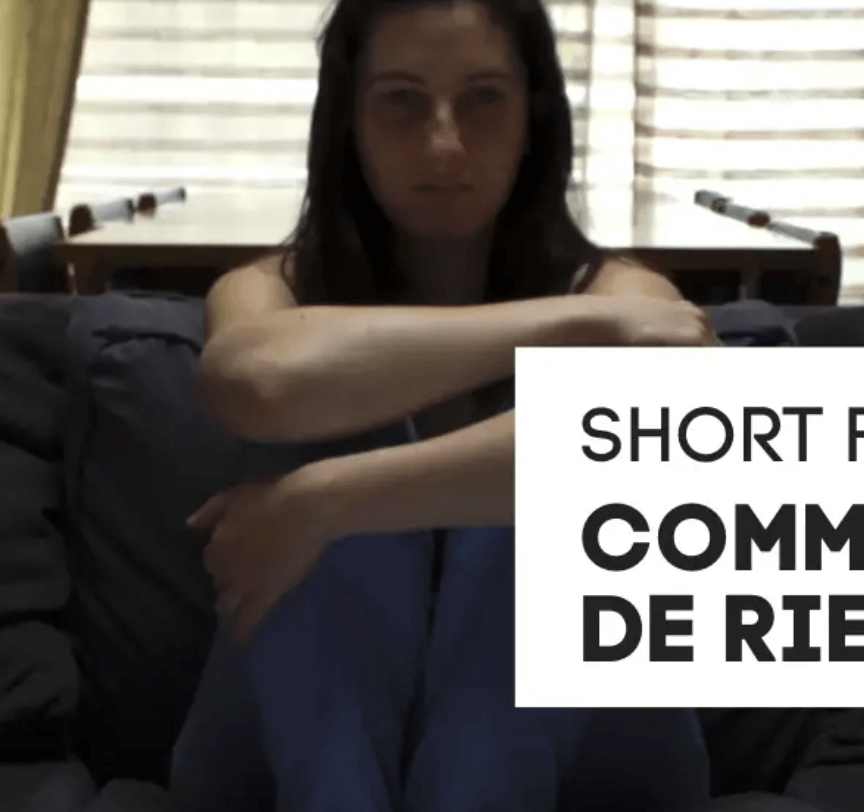 Film Project | Short Film "Comme si de rien n'était"
Sara Snaps
Film
Film Project | Short Film "Comme si de rien n'était"
Overview
Equipe Technique:
Producteur: Antoine Goose
Réalistateur: Sara Snaps
Assistant réalisateur: Antoine Goose
Script: Simon Noël
DOP: Valentin Iliou & Maxime Brasset
Cadreur: Alan Iuliano & Guillaume Colleau
Scénariste: Sara Snaps
Ingenieur du son: Antoine Goose
Monteur image: Antoine Goose
Mixeur son: Antoine Goose
Etalonneur: Jonathan Da Silva
Compositeur: Anthonin Bertheas & Florent Goose
Artistes: Estelle Crépin, Michael Luboya, Geoffrey Carpiaux, Renaud Garnier Fourniguet, Stéphane Menga.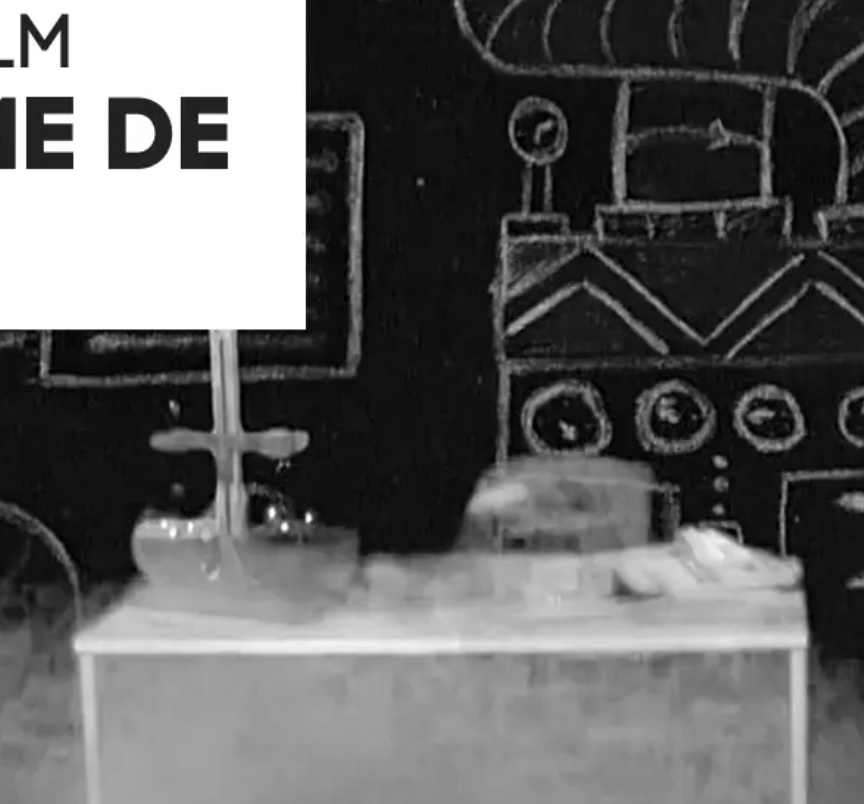 Film Project | Short Film "L'homme de Taille"
Raphael Bollaert
Film
Film Project | Short Film "L'homme de Taille"
YOUR CAREER IN FILM BEGINS NOW
Go backstage with our Digital Film Production course.

This course is designed to provide both theoretical and practical expertise. You will learn techniques for feature film, documentary, broadcasting, and advertising.

We teach you pre-production, production and post-production. In short, all the skills you need to make professional quality films.

You will have access to our industry standard digital cameras as well as film production equipment, and you will benefit from the support and guidance of our Film Supervisors.

You will work both independently and collaboratively on factual and fictional productions allowing you to graduate with a high technical skill set to hit the ground running on any film set around the world.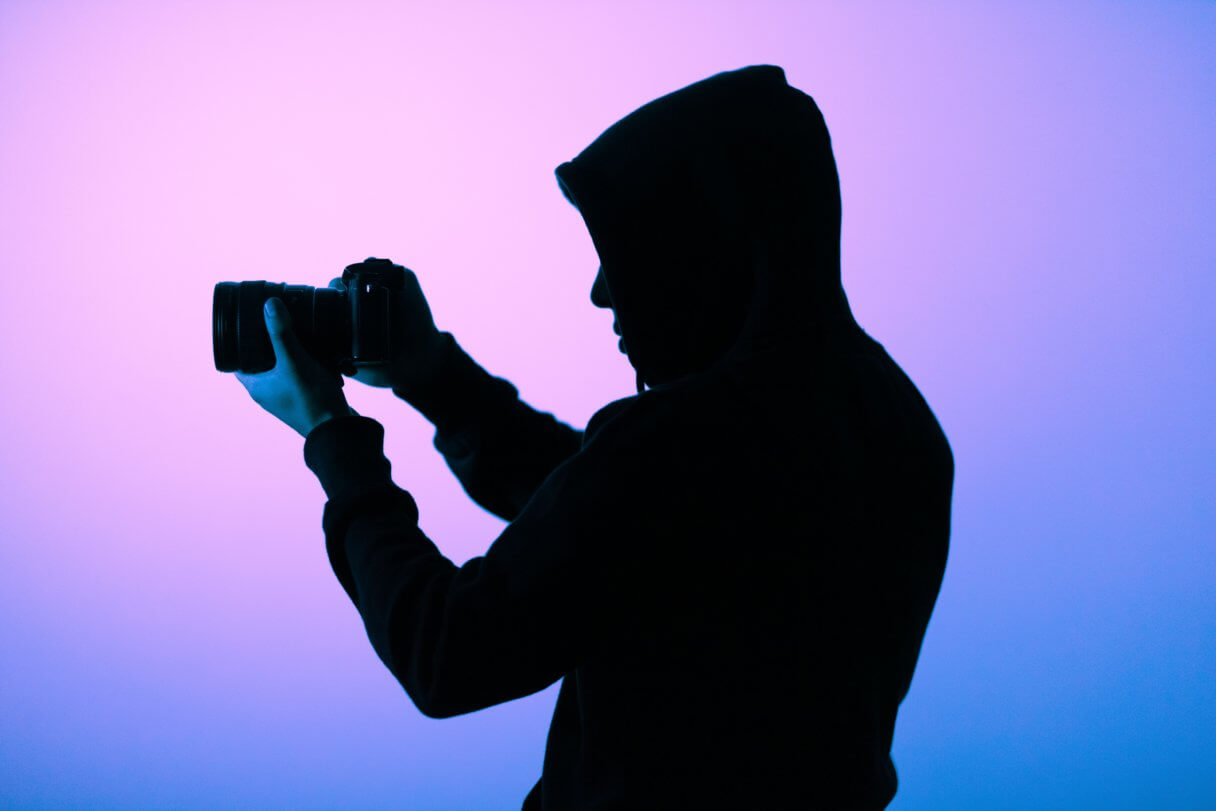 Why study Film at SAE Institute Brussels?
Free access to our professional studios and equipment.
Creative hub with experienced lecturers and professionals.
Support and guidance by our Film Supervisors.
Hands-on for both technical and artistic aspects.
40 years of experience in creative media education.
You will learn to:
identify and evaluate issues
operate hardware, software and other equipment
analyse and interpret various materials
select appropriate methodologies for research
effectively manage projects
Course Structure
You will begin your learning journey with us by developing the essential technical and creative skills and knowledge required to develop a short film concept, which you will then bring to the screen through a full production process. These fundamental skills underpin all aspects of careers in the film industry, and will set you on your way to mastering your craft.
You will be introduced to a range of fundamental practises and processes within film production, gaining an overview of the film industry and its workflows. During the first trimester you will develop knowledge and skills across several core competencies through theoretical and practical instruction as you build a portfolio of projects.

Topics include:
Production Planning
Camera Operation
Lighting Techniques
Working in a Crew
Audio Recording
Edit Theory
Non-Linear Editing
You will be introduced to the various creative and organisational elements that must be completed before being able to advance any film into the physical production process. You will develop skills in storytelling and script writing, and unpack the various processes that go into planning your production.

Topics include:
Short Film Narrative Structure
Story Development
Script Writing
Pitching
Pre-visualisation
Research
Film Analysis
Production Design
Throughout the second teaching term, you will focus your skills in film production and post production. This will provide you with the opportunity to gain experience in a variety of production roles, and to work across a range of post production processes in finalising a film for distribution.
Throughout trimester 2 you will build the skills associated with developing and communicating an overarching vision of a film, as well as working in 'below-the-line' roles to bring your narratives to the screen. You will continue to develop skills within the camera department, grips, lighting department and sound, as well as the organisational roles associated with production management, assistant directing and location management.

Topics include:

Cinematography (incl. camera, light, grips)
Audio Basics (on-set recording)
Directing
Set Etiquette
Production Management
Project Management
Legal Issues (copyright)
During this module you will gain a practical appreciation for the post-production phase of filmmaking. You will develop the knowledge and skills required to conduct a range of post-production workflows as you prepare a film project for distribution. Working with industry standard software, you will edit your film, perform colour correction and colour grading, as well as develop basic skills in audio editing.

Topics include:

Video Editing
Sound Editing
Montage Theory and Techniques
Colour Grading/Correction
Motion Graphics
Post-Production Workflow
Trimester 3 introduces you to a professional working environment where you will undertake a number of prescribed project briefs using a project based 'creative studio' approach. Creative Studios provide a practically focussed approach to your education, through the engagement with authentic assessment activities that reflect industry practises.
During creative studio 1, you will begin to apply your core practical skill to the art and craft of documentary filmmaking. You will develop technical and narrative skills as you work on a series of projects to produce non-fiction films.

You will be guided through a series of practical workshops, where you will explore interview and lighting techniques and how to capture engaging and vibrant footage that will tell your stories. With support from theoretical classes and discussion based sessions with lecturers and peers, you will develop your skills in finding, exploring and crafting engaging narratives through a variety of modes.

Working independently and as part of a creative team, you will work with HD and UHD camera workflows, experiment with a variety of production and post production skills as you bring real-life stories to the screen.

Topics you may draw upon in Creative Studio 1 include:

Documentary Production Planning
Research
Style and Genre
Factual Film Production Practices
Interview Techniques
Editing Documentary
Reflective and Critical Analysis
Cultural Contexts
The second Creative Studio term focuses on collaborative production skills as you develop a creative team to develop, produce and distribute a variety of Film projects.
Creative Studio 2 enables you to learn more about the business side of the film industry, and the vital role of the Producer. Collaborating with peers from across disciplines, such as audio and animation, you will be supported in producing a short fiction film or a series of promotional films, including music videos, adverts and corporate videos.

If you opt to produce a short fiction film, you will continue to develop your storytelling, directing and cinematography skills as you bring your narrative to life. Typically you will find yourself collaborating with Audio Production students to ensure your soundtrack, location sound and ADR is of a professional standard. You will also have the opportunity to integrate visual effects through collaborations with our animation students. Ultimately, you will be aiming to produce a high-quality fictional narrative film that is ready for distribution and submission to festivals.

Should you wish to develop your production skills through the world of promotional film, you will be given the opportunity to work on a series of creative briefs and collaborate with peers from across SAE's creative programmes, notably Audio Production, Content Creation and Online Marketing, and Music Business. You will be guided through the concept development process as you gain skills in working with clients, and broaden your production skills into live-event/multi-camera production and multi-clip editing techniques.

Topics you may draw upon in Creative Studio 2 include, but are not limited to:

Fictional Film Production
Promotional Film Production
Working in a Team
Collaboration and Communication
Enterprise
Marketing Basics (Target Group Analysis, Product Lifecycle, Product Development)
Business Planning (Budgeting, Financing)
Pitching Projects
Contracts
Film Marketing and Distribution
As you enter your penultimate study period, you will begin to specialise your skills within your chosen area of the film industries.
Creative Studio 3 provides you with an opportunity to identify your area of professional interest and develop a deep and sound knowledge in this field.

You may choose to undertake structured industry-based activities through the form of 'live projects' or to pursue a research project in your field of specialisation. This module will build a thorough awareness of professional practice and provide you with an opportunity to direct your professional development in a way that aligns with your future career plans.

Film-specific specialisms will include negotiated and live industry projects, designed in collaboration with lecturers and industry. These could be in fields including fiction, non-fiction, experimental, promotional or transmedia film productions typically within the role of producer, director, script writer, cinematographer or editor.

Using evidence-based decision making and your mastery in creative media practice, you will also work to develop a proposal for your final Major Project, where you will be supported to identify methodologies and outcomes appropriate for a Major Project either within the realm of the Arts or the Sciences.

Topics you may draw upon in Creative Studio 3 include, but are not limited to:

Script Writing
Producing
Directing
Cinematography
Editing
Colour Grading
Transmedia Storytelling
Promotional Film Production
During your final trimester you will work to the completion of your final Major Project, which will have been designed, scoped and approved through the preceding term. This project gives you the opportunity to focus and advance your knowledge and skills in your chosen specialism within your field, and serves as the culmination of your learning journey with SAE. Previously, students have used their Major Project as a springboard into industry, creating award winning projects, establishing their own businesses or making connections with industry professionals that have led to employment.
Careers:
Film Director
Assistant Director
Scriptwriter
Producer
Production Assistant
Director of Photography
Operator / Assistant Camera
Video Editor
Post-Production Supervisor
Take everything out of your experience at SAE Institute Brussels.
Feel confident in us helping you reach your creative dreams.
Allow us to expand you mind and think in new creative ways.
Create things that you can truly be proud of.
Get inspired by likeminded peers and classmates.
Learn by feeding off of constructive feedback.
Try things out and explore different career paths.
Participate in interesting projects that help you fill in your CV.
Whatever your ambitions, start making them a reality with us.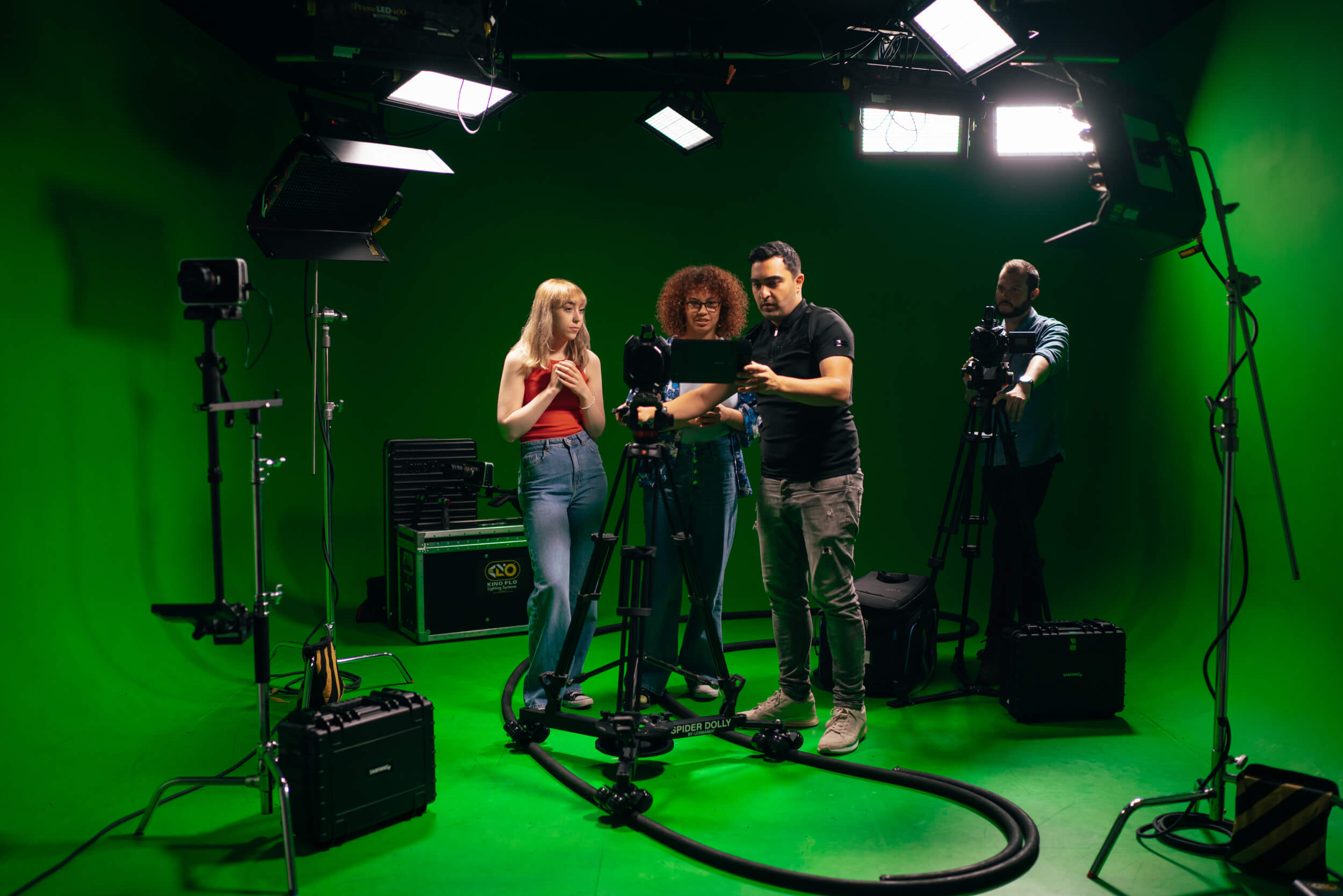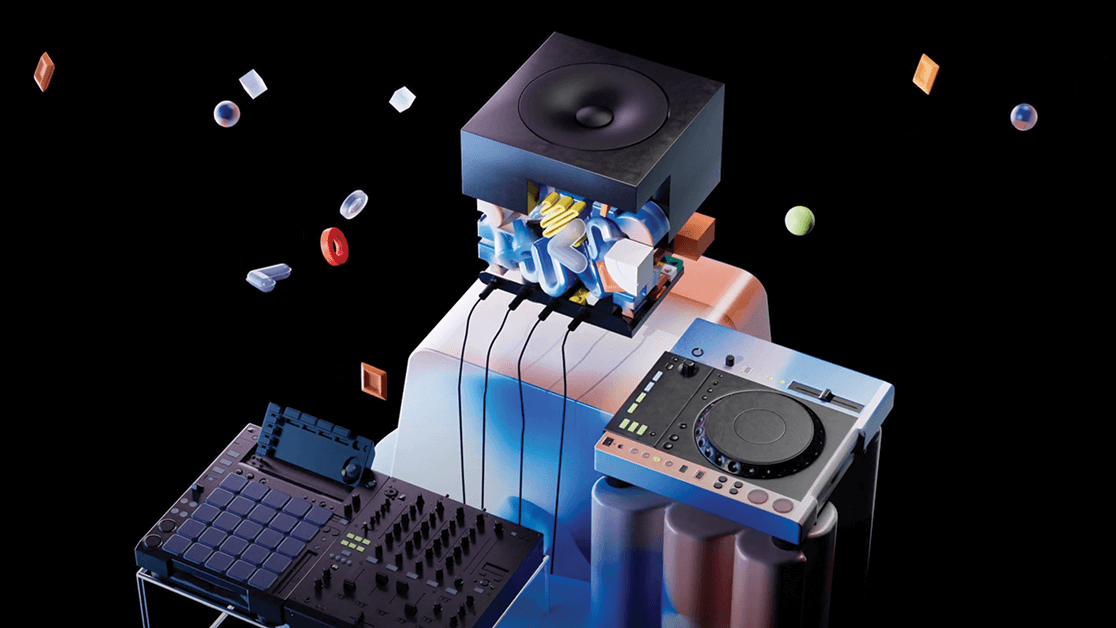 YOUR DREAM CAREER BEGINS NOW
With our industry connections, specialised teachers and personalised education in world-class facilities, you can unleash your creative future with confidence.