BA/BSc Audio Production
Discover technicalities with Audio Production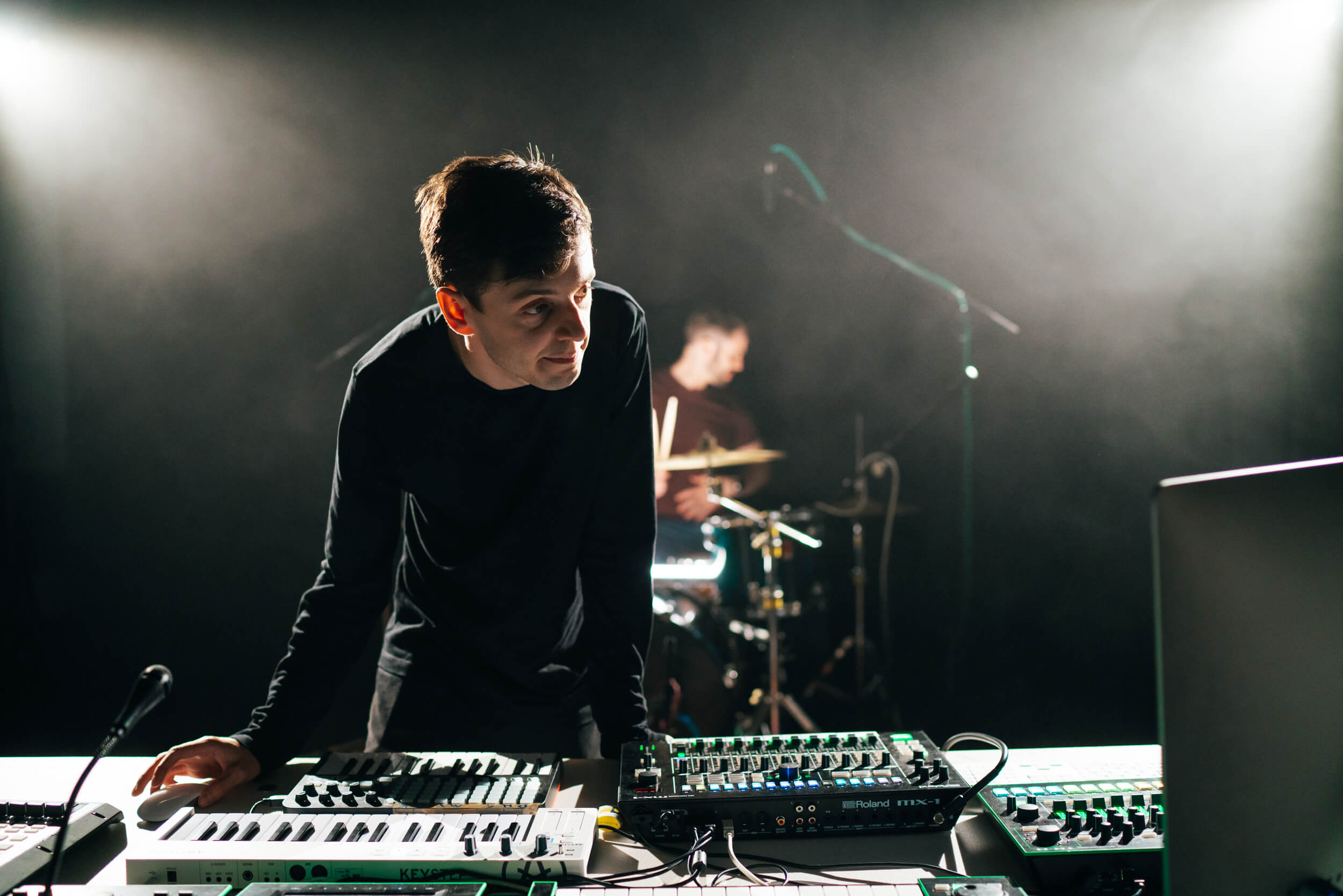 Domestic Entry Requirements
Entry requirements
18 years old or 17 with parental consent High School Diploma Language proficiency B2
Application Form, duly filled-in, dated and signed Copy of ID or passport 1 photo Proof of Payment: Registration Fee Copy of High School Diploma Language Proficiency Certificate
International Entry Requirements
Entry requirements
18 years old or 17 with parental consent High School Diploma Language proficiency B2
Application Form, duly filled-in, dated and signed Copy of ID or passport 1 photo Proof of Payment: Registration Fee Copy of High School Diploma Language Proficiency Certificate
Start Dates
SAE Brussels
September 2022

January 2023

September 2023
This program was developed and is delivered and assessed by SAE Institute, awarded by and quality assured by University of Hertfordshire.
University Partnership
This program was developed and is delivered and assessed by SAE Institute, awarded by and quality assured by University of Hertfordshire.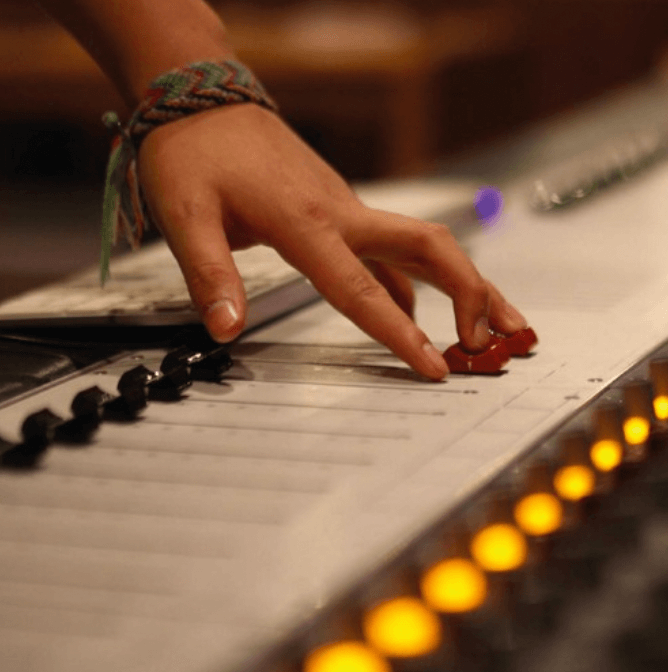 Arthur Nichelson | Art of Bones by Shimmer | Audio Production
Arthur Nichelson
Audio
Arthur Nichelson | Art of Bones by Shimmer | Audio Production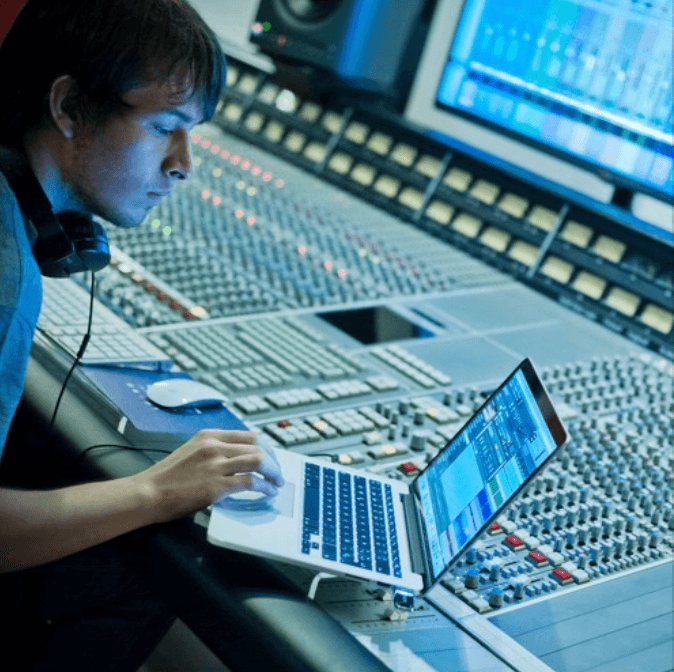 Avon | Sander Villers - Re-Interpretation | Audio Production
Avon | Sander Villers
Audio
Avon | Sander Villers - Re-Interpretation | Audio Production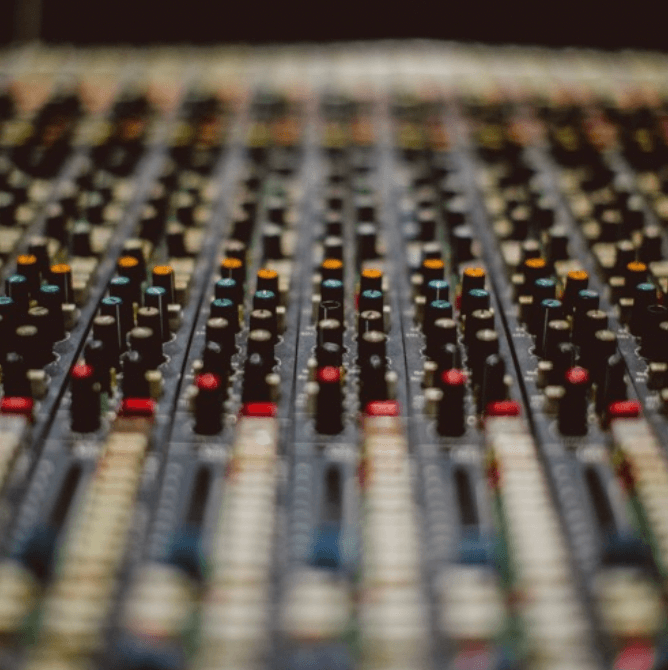 Bob Schroyen | Girl by Masquerade | Audio Production
Bob Schroyen
Audio
Bob Schroyen | Girl by Masquerade | Audio Production
YOUR CAREER IN AUDIO BEGINS NOW
Discover technicalities with our Audio Production course.

If you want to work in music production, post production for film or TV, live sound, radio broadcasting, sound design, game sound or in one of the other areas in the audio industry, this degree gives you the necessary knowledge and practical skills.

This course brings theory and practice together in a variety of settings, to advance your skills to a professional level. Constant advances in commercial technology drive this area forward, creating a need for skilled producers who can understand these technical needs and be able to apply them for commercial gain.

You will have access to our world-class studio facilities, and to help from our Audio Supervisors.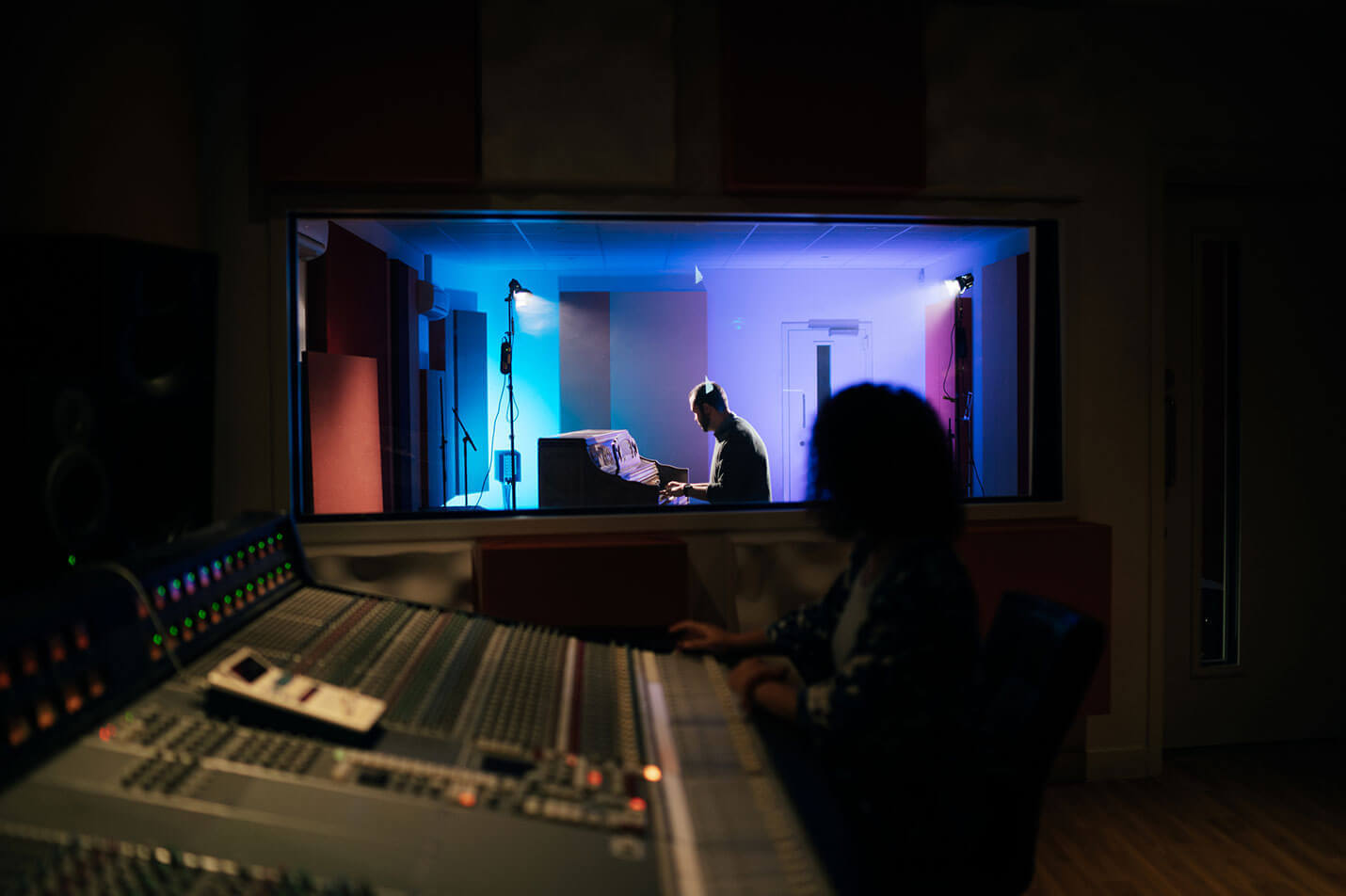 Why study Audio at SAE Institute Brussels?
Free access to our professional studios and equipment.
Creative hub with experienced lecturers and professionals.
Support and guidance by our Audio Supervisors.
Hands-on for both technical and artistic aspects.
40 years of experience in creative media education.
You will learn to:
turn ideas into musical creations
produce the beats, sounds and structures
improve your production skills
Course Structure
You will begin your learning journey by developing the essential technical audio skills and knowledge required to collaborate with other creative media students and professionals. These fundamental skills underpin all aspects of careers in the audio industries, and will set you on your way to mastering your craft.
Principles of Audio will introduce you to the concept of sound as a physical phenomenon and will enable you to predict its behaviour in different situations.

You will also be introduced to the fundamental concepts of audio production, including the use of Digital Audio Workstations (DAWs) for recording and editing scenarios. Woven into this you will develop a core understanding of key maths and physics concepts which will support your learning throughout the course. You will be given the opportunity to familiarise yourself with the concepts of signal routing and with the basic applications of microphones and loudspeakers, including the setup of sound reinforcement systems.

Topics include:

Sound Theory and Psychoacoustics
Introduction to Digital Audio
Cabling and Connections
Basic Microphones and Loudspeakers
Live Sound Setups
Basic Audio Editing and Basic Digital Audio Workstation Operation
Soldering and Electronics
Time Management

In 'Desktop Music Production,' you will learn to design sounds with synthesis and sampling techniques within a Digital Audio Workstation (DAW). You will compile and arrange music productions, taking into account a basic understanding of music theory and of intellectual property. You will also apply EQ and Dynamics processing to a creative production, work with effects in-the-box, apply DAW-based mixing techniques to your productions, and effectively present your work.

Topics include:

Digital Audio Workstations
Synthesis and Sampling
Sequencing
MIDI
Basic Sound Design
Effects Processing
Dynamics Processing
Mixing
Introduction to Music Theory
Presentation Techniques
Intellectual Property & copyright
Throughout the second teaching term, you will broaden your scope to work on more complex multidisciplinary projects in accordance with industry-standard practises.
Recording Techniques introduces you to a studio-based recording environment, within our very own recording studios. You will build the theoretical knowledge and practical skills that are necessary to operate modern professional studio environments and demonstrate this through arranging and engineering recording sessions.

Topics include:

Applied Microphones and Stereo Microphone Techniques
Console Layouts
Control Room / Live Room Layouts
Recording and Mixing Signal Flow for Small Studios
DAW Recording Workflow for Small Studios
Basic Studio Acoustics
Instrumental Recording Techniques
Location Recording
Studio Etiquette
Integration of Hardware Effects
Basic Project Management
'Audio Production Industries' focuses on production workflows and techniques that are common across various audio fields, such as music and multimedia. You will be introduced to the music and multimedia industries and explore the roles within them. You can enhance your skill set in audio editing by investigating sound restoration, pitch & time correction and multitrack drum editing. You will also look at mixing techniques for both multimedia and music applications, within a studio environment. Finally, you will research and write about a relevant area of the audio industries.

Topics include:


Introduction to the Music Industry, Production and Roles
Introduction to Multimedia Industries and the Role of Sound
Production Planning
Listening Analysis (Songs / Film Soundtracks)
Advanced Editing (Sound Restoration / Drum Editing / Pitch and Timing Correction)
Media Formats (Sound Formats / Synchronisation / Frame Rates / Design)
Studio Mixing Techniques
Trimester 3 introduces you to a professional working environment where you will undertake a number of project briefs using a project based 'creative studio' approach. Creative Studios provide a practically focussed approach to your education, through the engagement with authentic assessment activities that reflect industry practises.
During creative studio 1 you will develop your professional practice and focus on the supportive role that audio practitioners play for other media disciplines, including Film, TV, Games and Animation. You will study sound design and post-production techniques for a range of media, and complete practical sound to media projects in these areas. They may also work on complementary individual projects, such as music composition and designing sounds through object-based programming.

Topics you may draw upon in Creative Studio 1 include:

Sound for Media (Film/TV, Games, Animation, Podcast/Radio)
Sound Design & Editing
Foley Recording
Composing for Multimedia
Immersive Audio
Object-based Programming (Designing Sound)
The second Creative Studio term focuses on collaborative audio and music production. You will take on production roles and plan artist productions from pre-production through to final mixing, mastering and distribution.
Creative Studio 2 focuses on collaborative music production. You will take on production roles and plan artist productions from pre-production through to final mixing, mastering and distribution. You will operate large-format consoles and conduct complex recording sessions, learning more advanced microphone and multi-microphone techniques for sources such as drums. You may conduct live or location recording sessions of complex ensembles, with or without a live audience.

Production techniques including the advanced use of editing, effects and pitch correction will be incorporated. Mixing techniques previously taught on the course will be expanded to incorporate hybrid and analogue console and outboard equipment workflows. Mastering will be introduced, with consideration of the final delivery format.

Where feasible, you can collaborate with students from other disciplines to create additional artefacts with your artist. For example, music videos, websites, graphic design and artwork.

This will be complemented by fundamental business, marketing and finance concepts as you relate to audio and music productions and freelance work. An insight into health and safety, the legalities of the music industry including copyright, ownership, contracts alongside the various bodies such as PRS, PPL.

Topics you may draw upon in Creative Studio 2 include:

Advanced Music Production Tools & Techniques
Large Format Consoles
Advanced Recording Techniques
Location Music Recording
Live Sound
Mixing on a Large Format Console
Hybrid Workflows
Mastering
Business, Legal Issues, Marketing and Finance
As you enter your penultimate study period, you will begin to specialise your skills within your chosen area of the audio industries.
This third 'Creative Studio' module provides you with an opportunity to identify your area of professional interest and develop a deep and sound knowledge in this field.

You may choose to undertake structured industry-based activities through the form of 'live projects' or to pursue a research project in your field of specialisation. This module will build a thorough awareness of professional practice and provide you with an opportunity to direct your professional development in a way that aligns with your future career plans.

Audio-specific specialisms will include negotiated and live industry projects, designed in collaboration with lecturers and industry. These could be in fields including Programming Environments, Electroacoustic Music, Electronic Composition, Game Audio, Film Sound, Innovation and Entrepreneurship, Live Sound & Events and Immersive Audio.

Using evidence-based decision making and your mastery in creative media practice, you will also work to develop a proposal for your final Major Project, where you will be supported to identify methodologies and outcomes appropriate for a Major Project either within the realm of the Arts or the Sciences.
During your final trimester you will work to the completion of your final Major Project, which will have been designed, scoped and approved through the preceding term. This project gives you the opportunity to focus and advance your knowledge and skills in your chosen specialism within your field, and serves as the culmination of your learning journey with SAE. Previously, students have used their Major Project as a springboard into industry, creating award winning projects, establishing their own businesses or making connections with industry professionals that have led to employment.
Careers:
Music/Jingle/Radio Producer
Sound Designer
Assistant Sound
Studio/Recording/Mixdown/Post Production/Mastering/Monitor Engineer​
Pro Tools Operator
Theatre Sound
Supervising Sound Editor
Location Recordist
Sound Mixer
Foley Artist
Boom Operator
Front of House Engineer
Editor
Audio Branding
Podcast Producer
Take everything out of your experience at SAE Institute Brussels.
Feel confident in us helping you reach your creative dreams.
Allow us to expand you mind and think in new creative ways.
Create things that you can truly be proud of.
Get inspired by likeminded peers and classmates.
Learn by feeding off of constructive feedback.
Try things out and explore different career paths.
Participate in interesting projects that help you fill in your CV.
Whatever your ambitions, start making them a reality with us.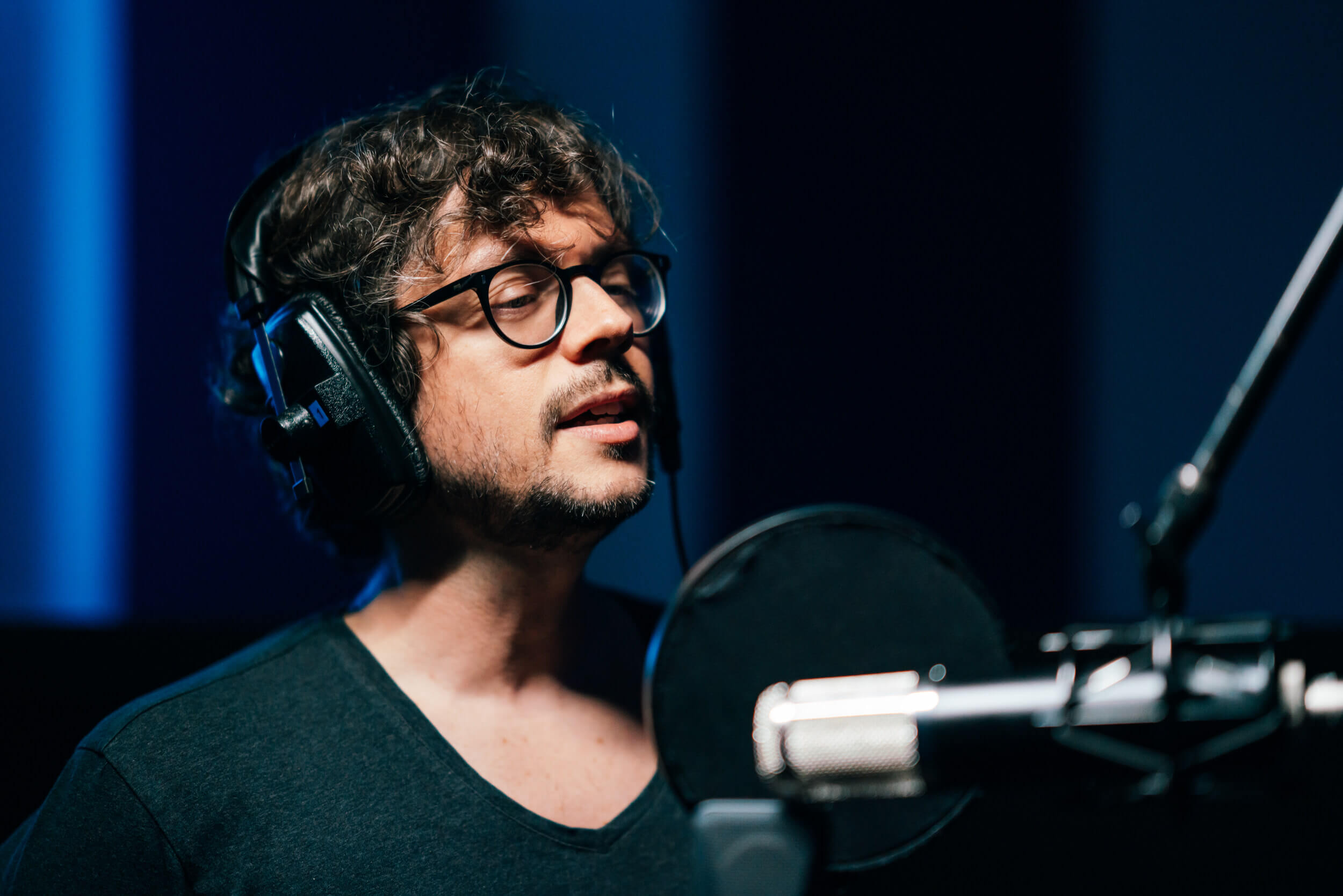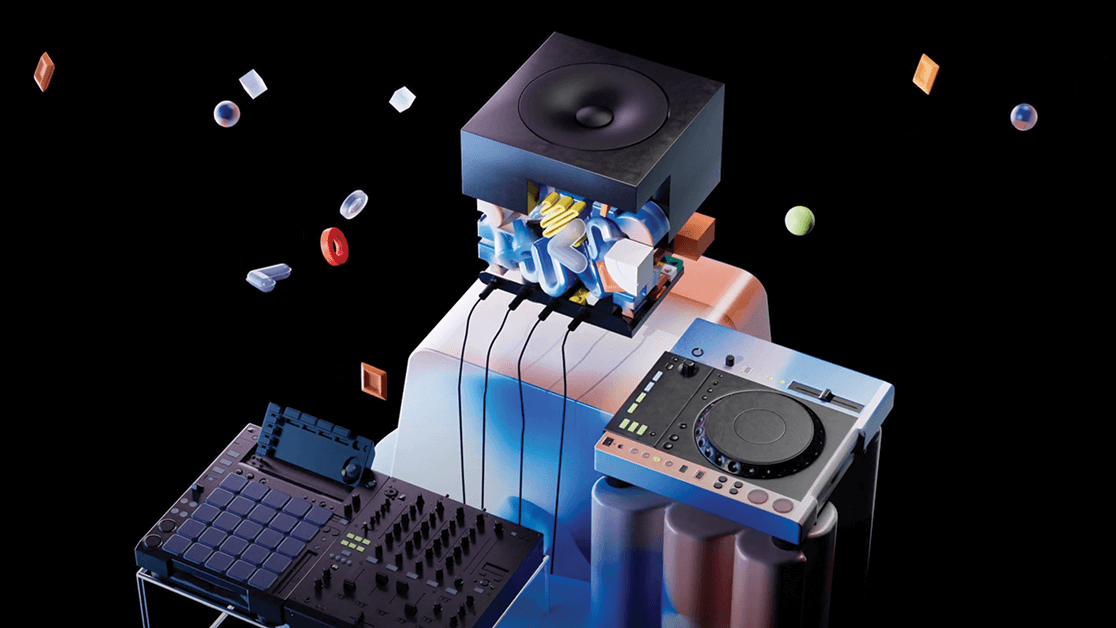 YOUR DREAM CAREER BEGINS NOW
With our industry connections, specialised teachers and personalised education in world-class facilities, you can unleash your creative future with confidence.