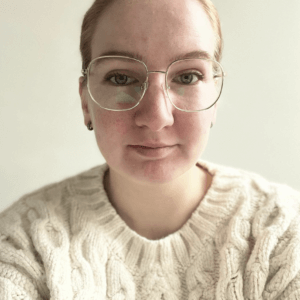 By Petra N.
Opening credits | Anouk Chételat: Arkana
It is that time of the year again when our final year film students are taking up their last task – their final year films. It is an exciting moment for everybody at the school, and suddenly the corridors are empty; the only thing you can see is film equipment being brought out to fully packed cars. It is time.
In this blog post, we will focus on presenting to you Anouk Chételat's film Arkana. If you're into mysterious and a bit spooky environments, this one's for you. We know that it's not quite Halloween yet, but we don't think that has stopped spooky film lovers before. 
The story is about a young couple who go to the premiere show of a new circus that has just arrived in town. They, however, don't suspect anything bizarre to be happening behind the curtains, but they might well be surprised.
We are all aware of our favourite spooky character that might be hiding in circuses: clowns. We're wondering what other characters we will meet in Anouk's story. It promises to be a one-of-a-kind show!
We are curious about how Anouk will achieve that spooky look and feel for the film. Already knowing that it will happen in a circus has sent shivers down our spines. 
If you want to watch the story as explained by the creator, watch the video below.
Follow the film on social media:
https://www.instagram.com/arkana_lefilm/
https://www.facebook.com/profile.php?id=100082181532980